On Monday, Kim Kardashian remembered her late father Robert with a special photo of the newest family member of the clan.
Writing on her website and app, Kardashian released the first picture of the sleeping baby Saint West with this note: "Today is my dad's birthday. I know there's nothing more in the world he would have wanted than to meet his grandchildren. So I wanted to share this pic of Saint with you all."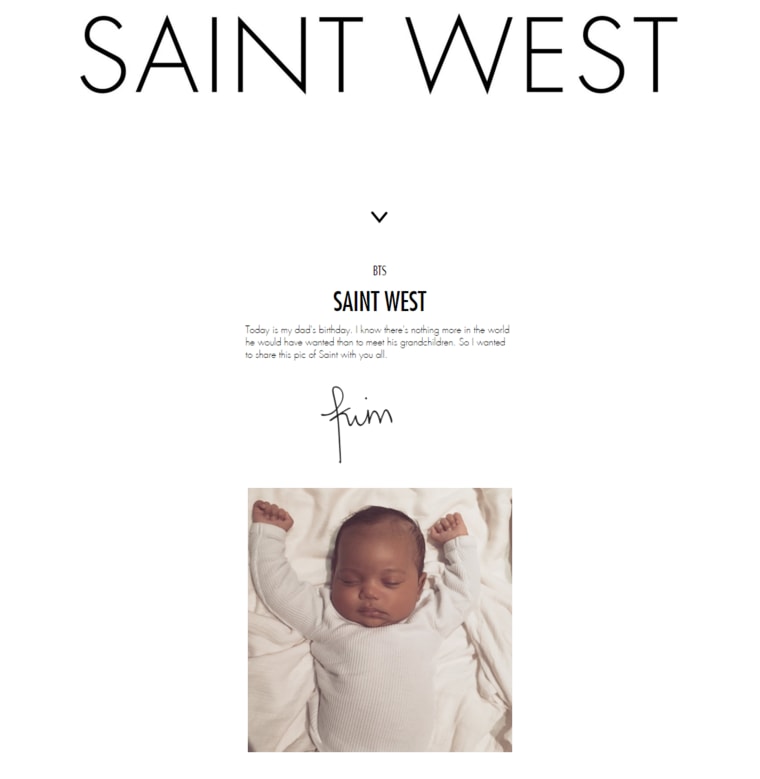 MORE: Kim Kardashian shares photo of Saint West holding hands with big sister North
It's the first time we have seen an official photo of the tyke, who was born on Dec. 5. Or it's at least the first time we've seen an official photo that includes his face, that is: Kim, 35, and her husband Kanye West, 38, both shared an image right after Saint's birth of him holding his big sister North's hand (she's 2 1/2).
MORE: Charlotte, Isaiah and a Saint: 19 notable celebrity babies born in 2015
Clearly, adorable good looks run in the family! Here's hoping we get to see even more of Saint in the upcoming weeks.
Follow Randee Dawn on Twitter.