A mama can buy (or, ahem, be given) enough beautiful designer baby clothes to fill a walk-in closet, but sometimes, no outfit makes a baby happier than a simple swaddle.

Fresh from her trip to Paris for Fashion Week, Kim Kardashian posted this sweet photo—just the second one that has been released by the parents—of a bundled up baby North in a white swaddle on a furry white rug. "I missed waking up with my little [angel]," she wrote.

No doubt—but we're betting that gettting a full night's rest while in Paris helped make up for it.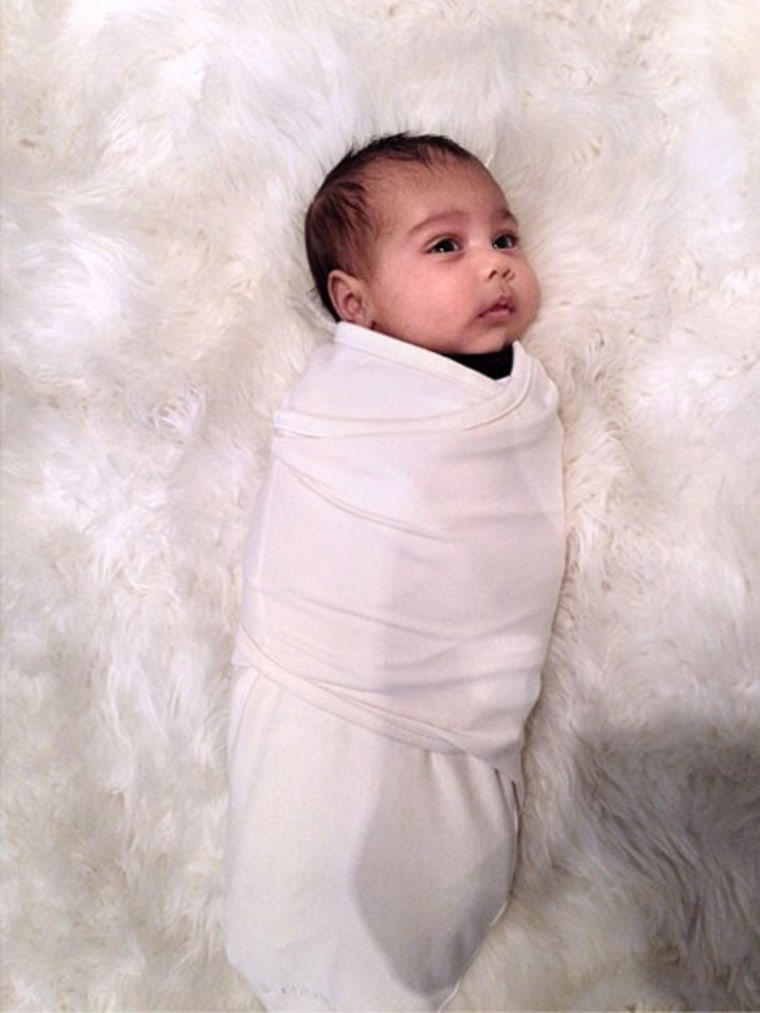 A version of this story originally appeared on iVillage.