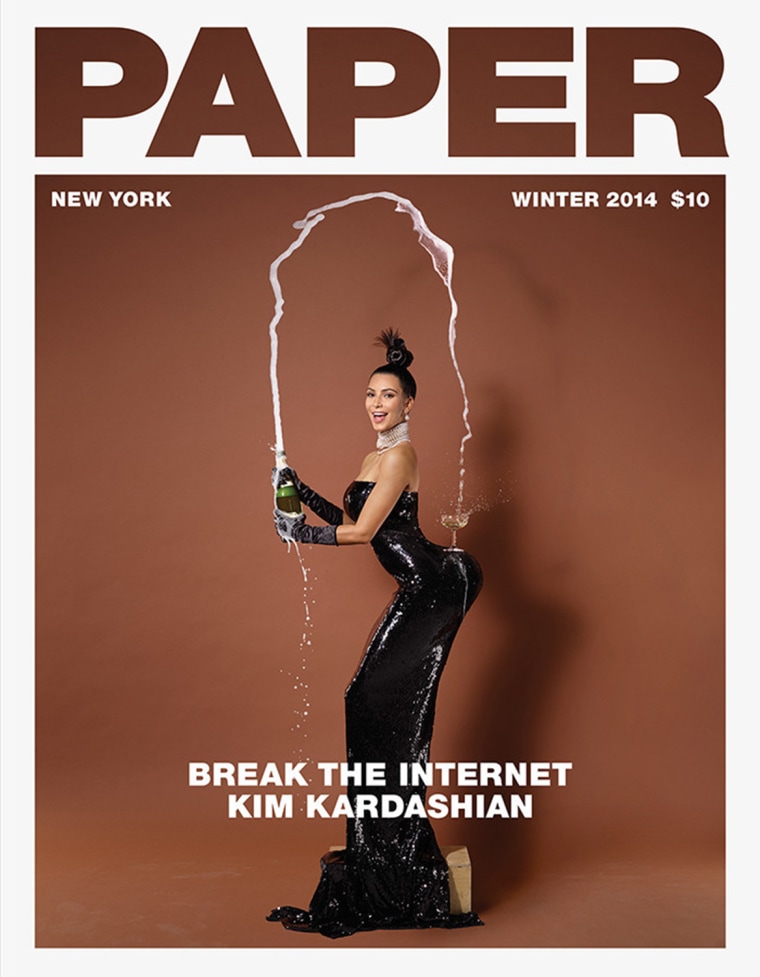 Since Kim Kardashian's "Break the Internet" photo shoot with Paper Magazine debuted this week, the mom mogul has become the subject of Internet memes comparing her backside to everything from a centaur to a Krispy Kreme donut.
Some creative moms are having fun with the idea of Kardashian's improbable, naked champagne photo shoot, too — attempting to fix their part of the Internet with a little bit of humor.

Robyn Welling, a Michigan mom who blogs at Hollow Tree Ventures, says she and a friend were taking photos for another project when the idea for her Kardashian parody struck them.
"I think (my friend) said, 'You should try to balance this coffee mug on your (bottom) like Kim Kardashian with the wine glass,' and I thought it sounded hilarious," said Welling.
After testing her mug-balancing capabilities, Welling posted the photo to her blog's Facebook page, saying, "Sure, Kim Kardashian can do champagne, but can she balance a giant novelty smiley face mug on her rear while wearing maternity jeans? I DOUBT IT."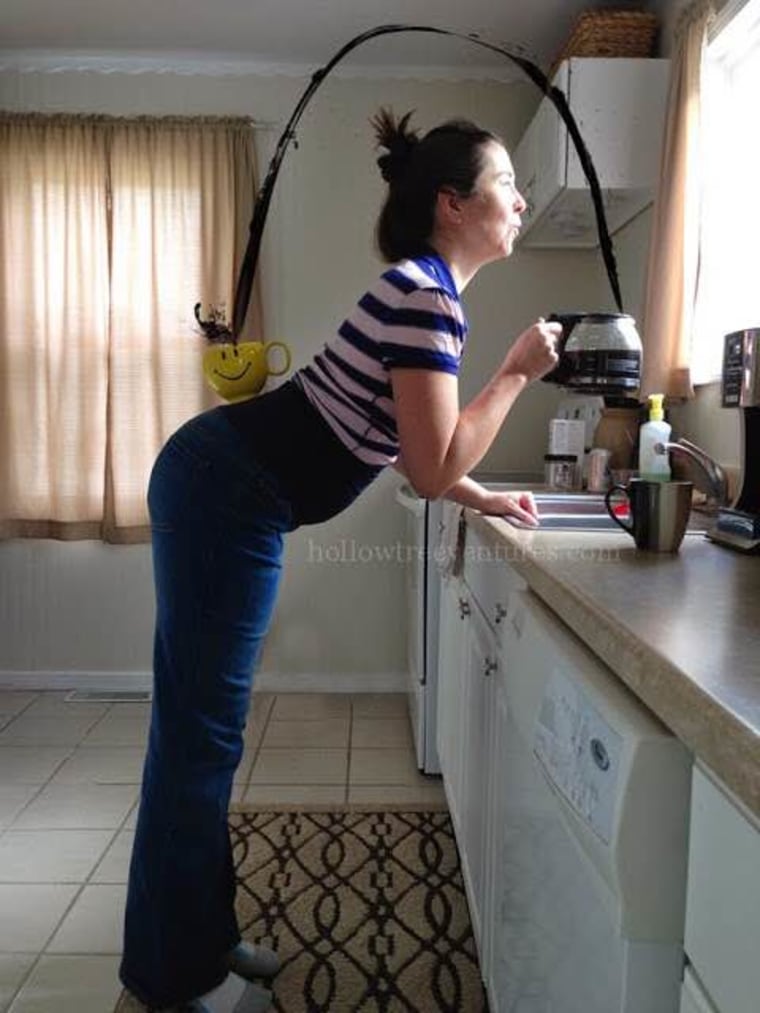 Frugalista Blog owner Rebecca Gallagher says when she first saw the Kardashian photos, she was confused about whether they were real or a joke. Once the idea struck her to do a parody of her own, she couldn't wait to get started.
"The idea hit me when I was getting out of the shower. I saw the reflection of my pasty back with moles and skin tags and literally laughed out loud, thinking, 'Well, that wouldn't look good on a magazine cover!" Gallagher told TODAY Parents.
She said that by taking the photo, she wanted people to know that it's impossible to look like a "posed, greased-up magazine cover." 
"I'm not a big person, but next to Kim I look really big. I think it's unfair to make women think they're not good enough, so I figure if I strip down, they'll feel like there are more folks out there that are like them, than like Kim," said Gallagher.
Kerry Rossow, a mom of four from Illinois, says her first thought when she saw Kardashian's photos was, "Oh, Kim. You aren't the only one with Photoshop."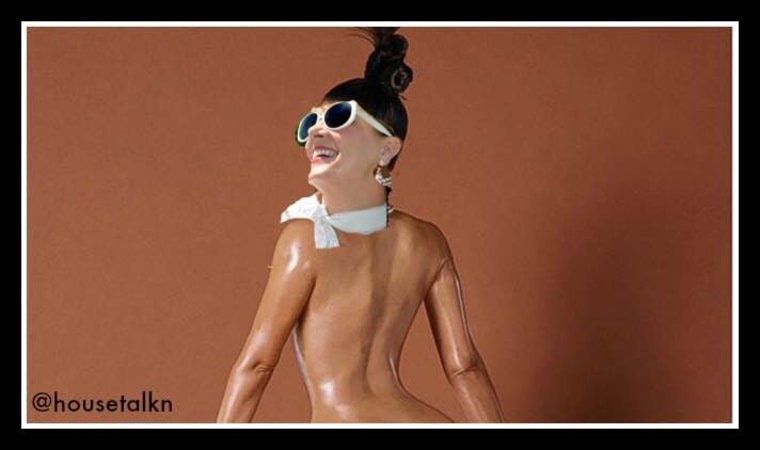 In her parody, Rossow pasted her own head onto Kardashian's oiled-up body. Rossow, who blogs at HouseTalkN, says she's not judging Kardashian, though — she's not out to criticize what brings another mom joy.
"If momma ain't happy, ain't nobody happy," said Rossow.
These parodies are all about having fun with Kardashian's now-infamous image — not making fun of her, the mommas involved say. 
"Ultimately, (Kardashian) is a woman and a mother and a person who makes decisions and has to live with the consequences, just like any of us. I couldn't judge her for her decisions any more than I could judge a 'regular' mom at the local playground. But, unlike the regular mom, her fame means putting all of her decisions out there for everyone to ogle — so while I won't judge her, I will joke about her. Because that's funny," said Welling.