When Peter and Mariah Bassett had their first son nine years ago, they frequently posted pictures of him on social media so friends and family could see how Samuel was growing. At the time, social media was new, and they believed that only their loved ones would care about Samuel's pictures.
"When he was really young we posted a lot on social media," Peter, 43, of Santa Monica, California, told TODAY. "And continued — as parents do."
But as social media evolved, Peter's view of sharing pictures of Samuel, and his brother Benjamin, 6, changed, too.
"It definitely made me think about what I was doing and how I was interacting with social media and exposing my children," he said.
Never miss a parenting story with the TODAY Parenting newsletter! Sign up here.
While the couple never used hashtags or posted pictures of their children in the bath, naked or potty training, they still began to wonder about sharing photos online.
The Bassetts recently became involved with a campaign from the Child Rescue Coalition that dramatically changed how they view posting pictures of their children on social media. The campaign, called @KidsForPrivacy, educates parents about how oversharing pictures exposes children to predators. Even though Peter works with social media as head of a digital production team at David & Goliath —the Los-Angeles-based advertising firm that helped the Child Rescue Coalition create the campaign —the project showed him how hashtags can make children vulnerable.
During the month of April, which is National Child Abuse Prevention Month, the organization will flood some hashtags with pictures of children holding up signs that say, "Privacy Please" instead of showing their faces.
"We are trying to help parents with the education about the need for privacy, that they can protect children online and change behavior for people who are overexposing their kids," said Carly Yoost, Founder and CEO of Child Rescue Coalition.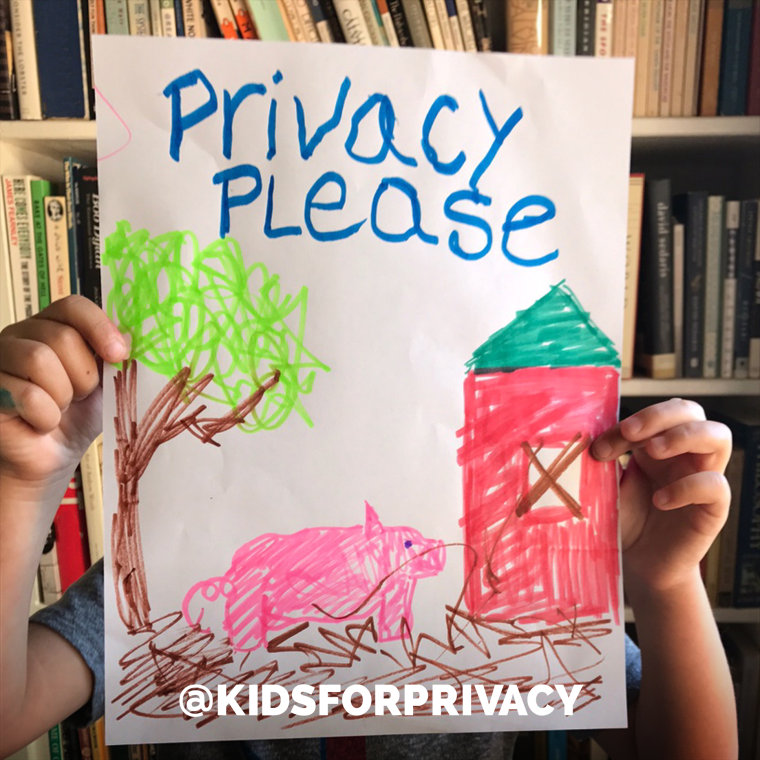 Yoost says the Child Rescue Coalition has learned how social media makes it all too easy for predators to get pictures of children, which they trade as pornography. By age 2, 90 percent of children have been featured on social media, Yoost said. Most parents believe pictures of their children in the bath or naked are simply innocent snapshots of childhood.
"I don't think a lot of people realize that they can end up in the wrong hands," Yoost said.
And, more than 100 hashtags, including #nakedkids, #kidsbathing and #pottytraining, create places where predators can easily find pictures.
"By trading child pornography, they are showing they have an interest (in abuse). Eighty-five percent of people who have pornography have been hands-on abusers," Yoost said.
While the facts on child abuse can seem scary, Yoost said the campaign is not intended to frighten parents. She just wants parents to "pause before you post" by considering a few questions.
"Is this an embarrassing photo that can potentially lead them to being bullied or cause embarrassment down the road?" she said. "Could this be viewed as sexual bait?"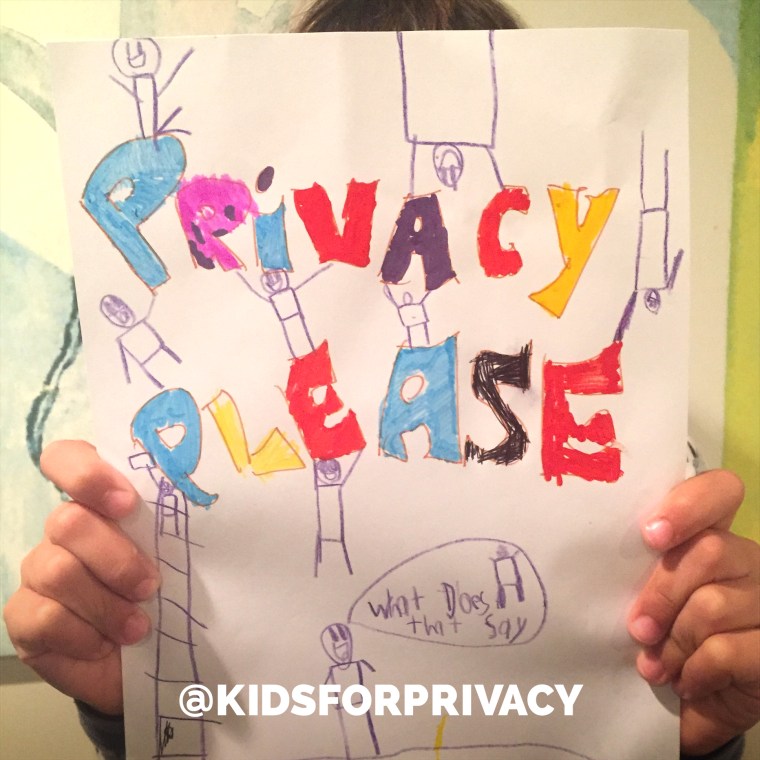 Another step parents can take: Check privacy settings.
"Eighty-nine percent of parents who are sharing pictures online haven't checked their privacy settings for more than a year," Yoost said.
That's what Mariah Bassett did with her social media accounts so pictures of her children are only seen by her friends and family (Peter isn't on social media right now). Having tighter privacy settings stops potential predators from getting pictures of your children.
"That is why you have to be extremely careful," Yoost said. "You never know what individual would have this interest and be capable of being that child predator."