For children fighting for their lives, imagination is far more than just a fun tool used to while away boring classes or escape humdrum winter days — it's a chance to escape a sometimes terrifying reality. And photographer Jonathan Diaz, father to four healthy kids of his own, believes that's worth commemorating.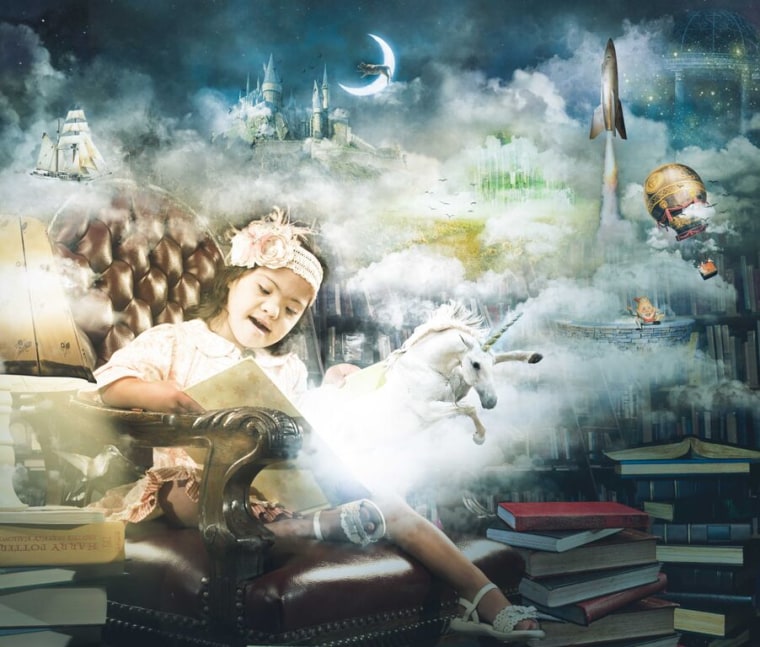 His new book, "True Heroes: A Treasury of Modern-day Fairy Tales Written by Best-Selling Authors," is a collection of photographs and stories by renowned authors such as Brandon Mull, Shannon Hale, Ally Condie, Jennifer Nielsen.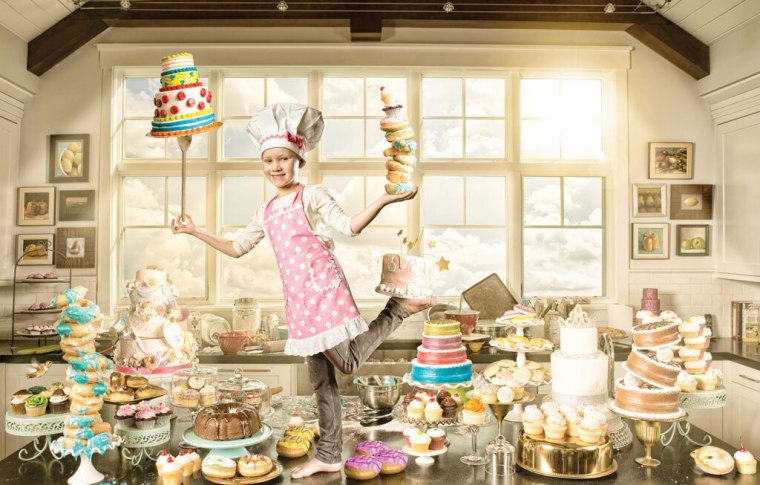 Diaz, who's based in Salt Lake City, Utah, was inspired to photograph children with cancer after creating fun, whimsical photographs using his own children as models.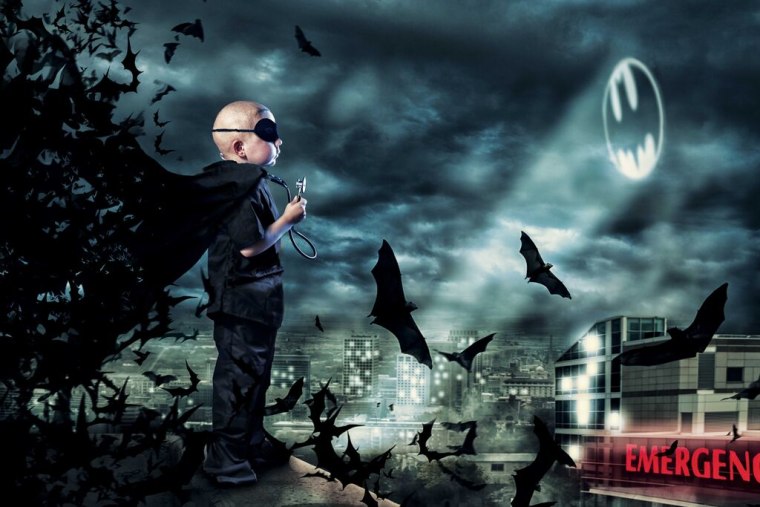 "I started really getting into this creative, collage-type of photography about three years ago, asking my kids to imagine living their dreams, and sort of recreating that imagination through my lens," he told TODAY.com.
RELATED: Artist helps sick kids live their dreams through fantasy photos
"After a while, I thought, 'Why not give this project to kids with cancer, and create a special way for them to live their own dreams?'"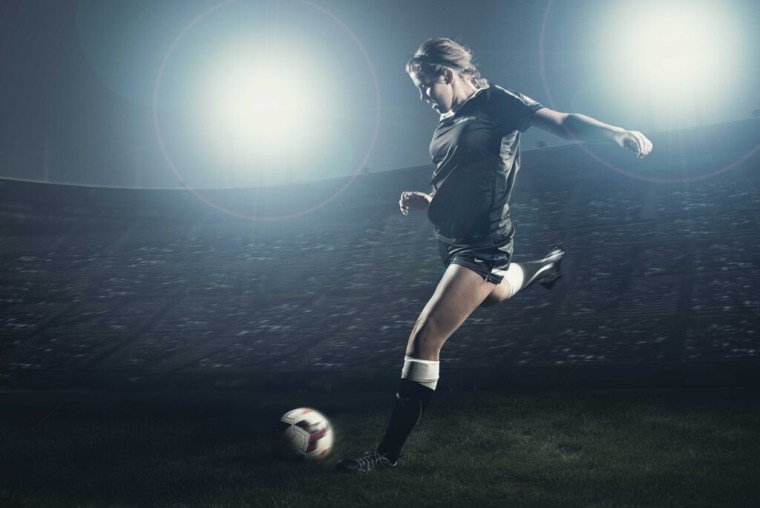 The project is called "Anything Can Be," and it's what led to the publication of the "True Heroes" book. And while every photograph holds a special place in Diaz's heart, some are a bit more precious to him.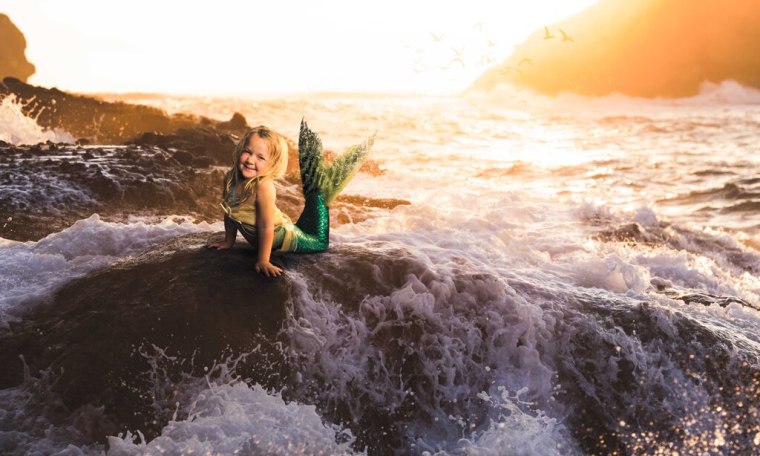 "Jordan, who's featured in the 'Jordan in Wonderland' shot, passed away a few weeks after we took the photos," he remembered. "She really wanted to be part of the project when she was sent home to be on hospice. Her mom called us, and we rushed an Alice in Wonderland dress, and we went to her home.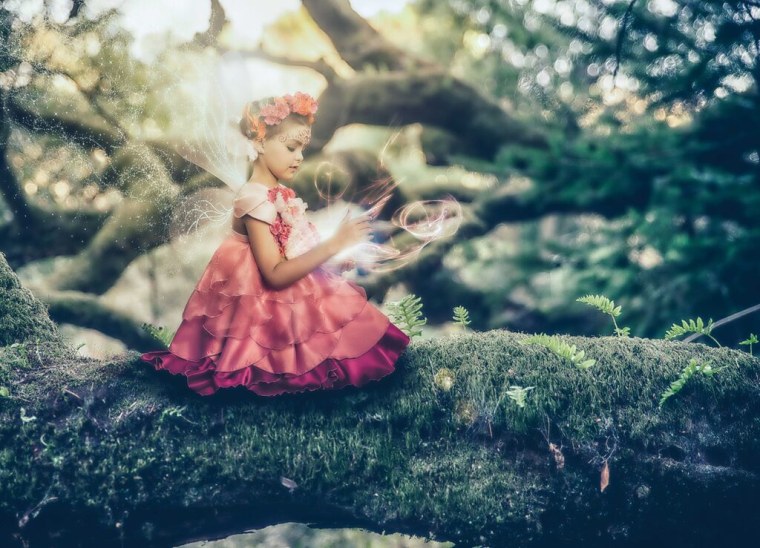 "She was really sick and in a lot of pain, and it took three people to have her stand up," he continued. "I kept telling her just to sit down. You know, you don't have to stand! But she was absolutely determined. That's resilience."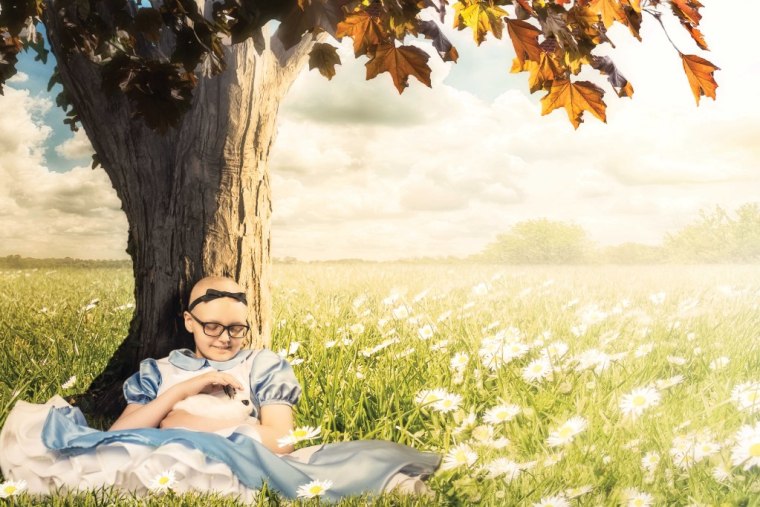 So, what goes into creating one of these epic photographs? "Of course, I take the images of the kids in a fun photo shoot. That's one aspect," Diaz explained. "For the shoot, we really try to go all out and allow them to imagine their dreams.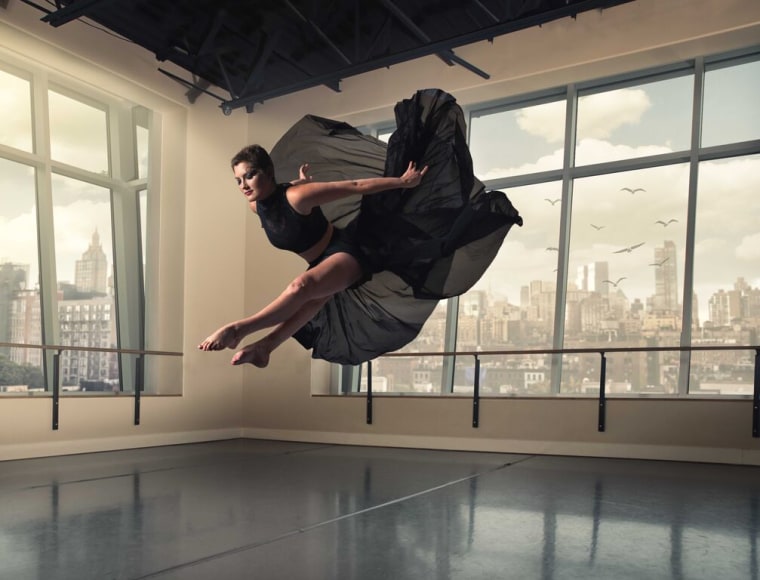 "Then, I take a bunch of elements — for instance, photos of fire, and photos of water, and photos of a building, as well as the initial photos of the kids — and I combine it all together in Photoshop."
He approaches each image the way one might a fine-art painting, spending approximately 15-20 hours per photo. It's a lot of time, and he's not getting paid for any of it. But he says each time he gets to present a child with the photograph, he feels gratified beyond compare.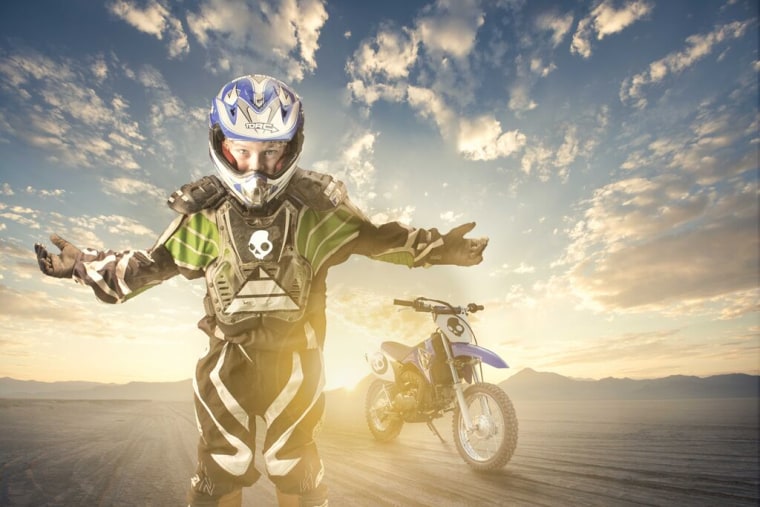 "I think the one thing I am inclined to accomplish with this book and project is to raise as much awareness as possible," he told TODAY. "I really see it as an opportunity to give children hope. Hospitals and other medical centers can give it to sick kids, for example, and give them a sense of renewed optimism. That's my real goal."