Gabriele Galimberti doesn't have children, but his passion is kid's play.
The Italian photographer traveled the world to capture young subjects surrounded by their favorite toys, fascinated by the way the playthings provided clues about each child's personality, home life and economic realities. The images are featured in his new book, "Toy Stories: Photos of Children from Around the World and Their Favorite Things."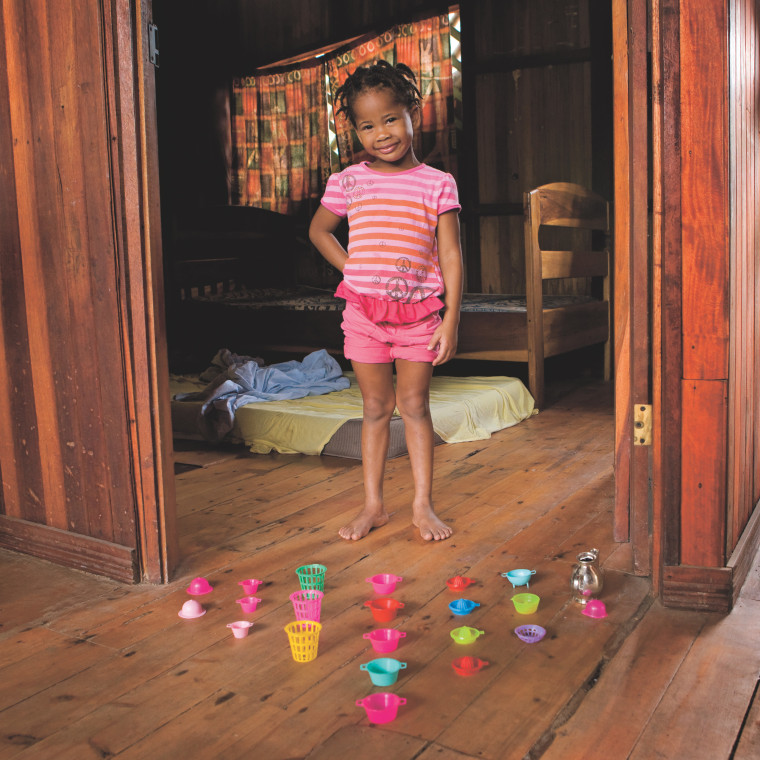 The project started about four years ago when a friend asked Galimberti to take photos of her daughter. When he went to the house — a big farm in the Tuscan countryside — he found the little girl playing with cows and feeding them using her little toys. Inspired by the cute scene, Galimberti asked her to put all the toys on the floor and to pose for him right there, together with the cows.
"I really liked the result," Galimberti, 36, told TODAY Moms in an email from Brazil, where he was working on assignment.
"I decided… I wanted to take portraits of children with their favorite toys everywhere in the world."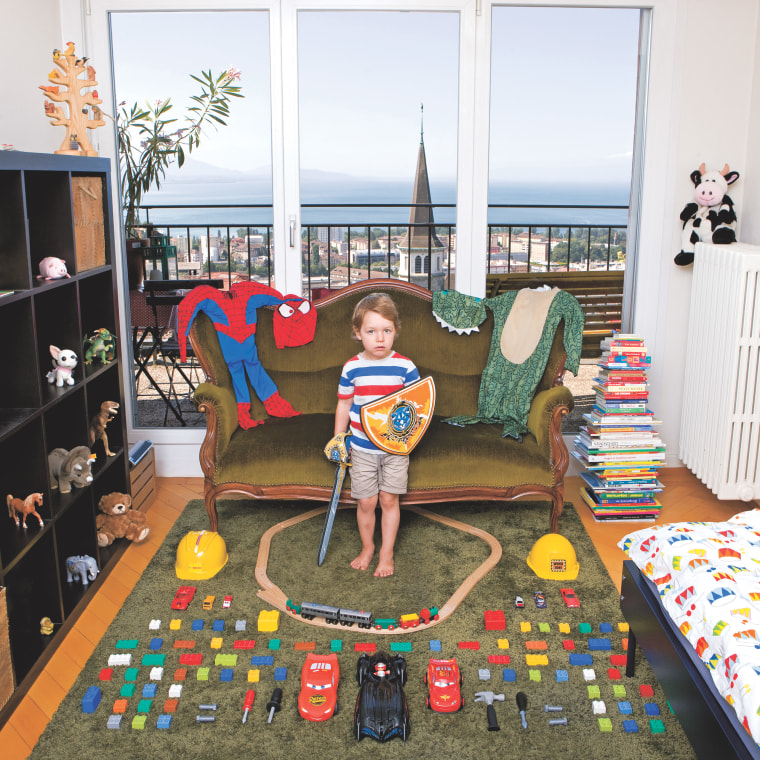 That opportunity came soon after when an Italian magazine asked Galimberti to travel around the globe for more than two years using only Couchsurfing — a service that connects visitors with locals who offer up beds in their homes — for his accommodations.
Galimberti traveled to 58 countries in 30 months, publishing a portrait of each of his hosts every week. That's how he met the kids he photographed for his book: They're the hosts' children, nephews, or simply their neighbors.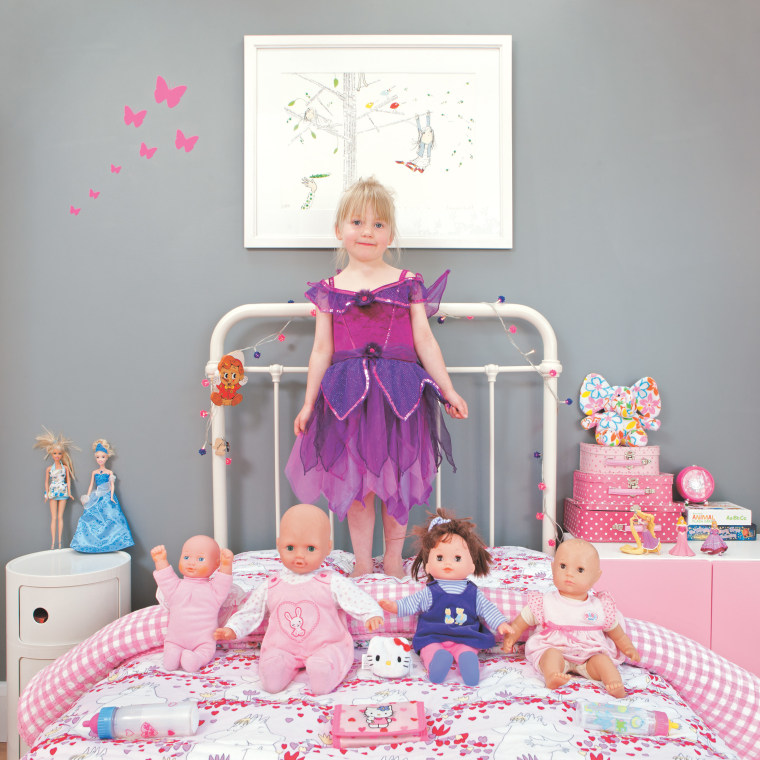 Galimberti looked for kids 3 to 6 years old and worked with them to arrange all their toys for the photos.
"I was really surprised to see how easy was for children to understand my project," he said. "It was quite easy to get their confidence. I simply played with them! … I always had my phone with me and I had the photos of the children I photographed before on it."
As he took pictures of rich kids and poor kids, children of all races and backgrounds and living in all corners of the globe, Galimberti found they had one thing in common: Every child just loved to play.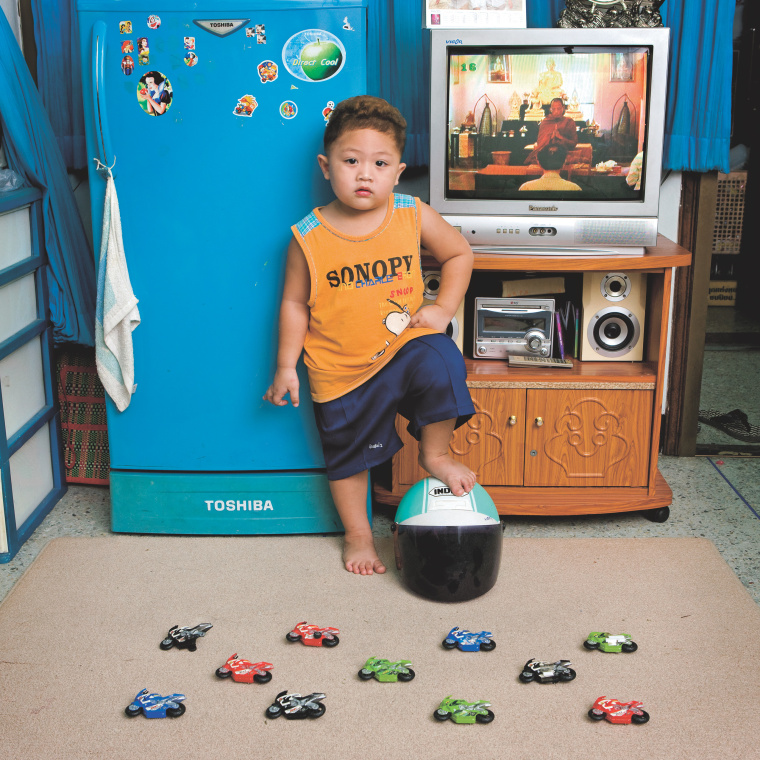 In general, boys loved cars and girls loved dolls. Affluence, or the lack of it, often made a difference in how they behaved, he observed.

"It was easier to work with children in the poorest countries. Rich children tend to be more possessive of what they have, even if they usually have a lot more toys than children in poor countries," Galimberti said.
His favorite photo is of Maudy Sibanda, a 3-year-old girl who lives in Zambia in a village where there is no electricity, running water "and of course no toy stores!" Galimberti noted.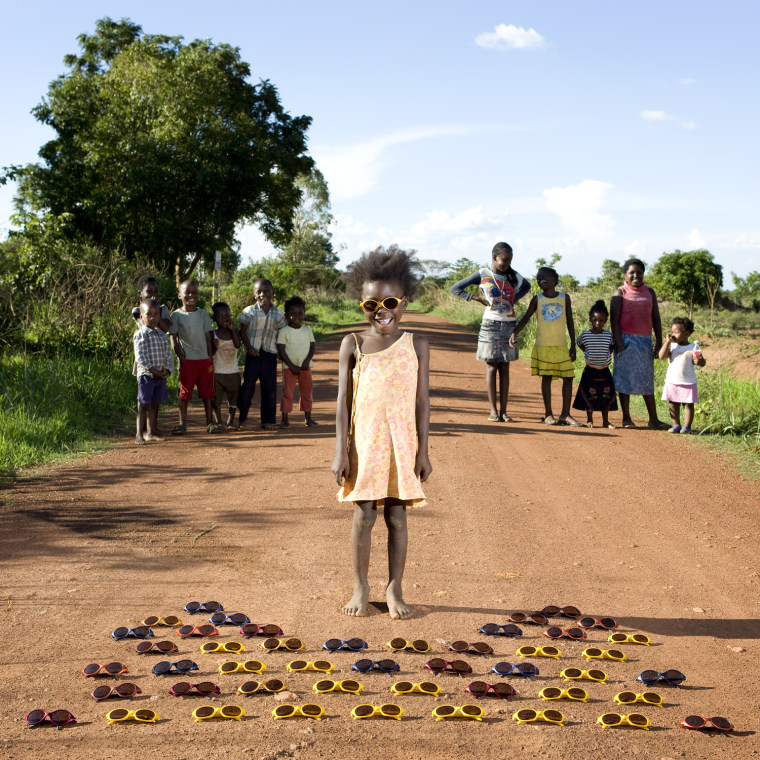 It's almost impossible to find a child with a toy, but he was lucky enough to arrive in the village a couple of days after Maudy found a box full of sunglasses along the main road. The box had likely fallen off a truck, so all the kids of the village were playing with the newfound treasures, Galimberti recalled.

Though he's not a dad yet himself, he hopes to have children one day.
"I learned more about being a parent than I did about being a child from this whole process," Galimberti said in his book's introduction.
Italian photographer Gabriele Galimberti traveled the world to capture these striking images of children surrounded by their toys. "At their age, they are pretty much all the same," he said. "They just want to play."