Dylan Dreyer loves making meals for her nearly 1-year-old son. And with cheeks like his, it's obvious Calvin loves his mom's cooking.
The TODAY meteorologist cooked up a storm in her kitchen this week, proving that when it comes to food, variety is definitely the spice of life.
"Baby food lab in full effect! Kid tested and approved!" she wrote in a post featuring several photos of the fare she prepped for Calvin, who will celebrate his first birthday in less than two weeks.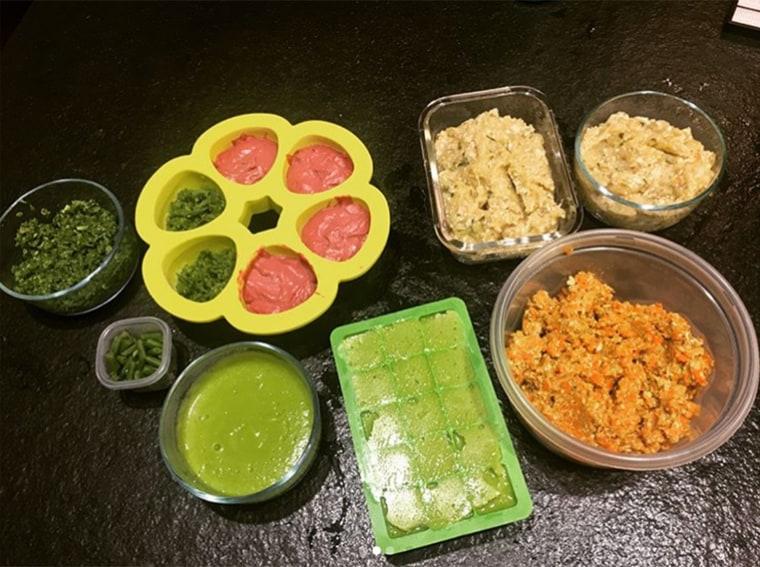 "Future menu: steamed green beans; purée of pineapple, banana, and spinach; purée of mixed berries and avocado; mix of chicken, zucchini, apple, and potato; mix of chicken, carrot, potato, and spinach," she added. "That should hold us over a few days!"
A photo of Calvin's response shows the youngster definitely loves eating it up. In fact, it looks like he thinks his mom is No. 1!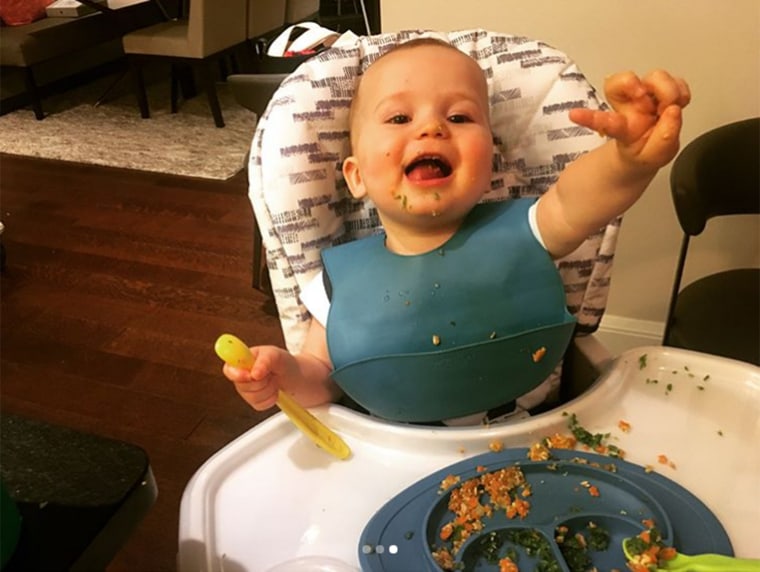 Dylan previously has shared photos of her "science lab" kitchen, where she spends a lot of her free time making large batches of baby food for Calvin. Stay tuned to see what holiday specialties he may be getting around the corner!