Khloe Kardashian is a mom!
The "Keeping Up with the Kardashians" star, 33, and her boyfriend, Cleveland Cavaliers player Tristan Thompson, 27, have welcomed a little girl, according to E! News.
It's the first child for Kardashian, while Thompson has a 16-month-old son, Prince Oliver, from a previous relationship.
On Thursday, Khloe's mom Kris Jenner re-posted a W Magazine Instagram video about the baby news, adding her own message "BLESSED!!!"
And on Friday, her sister Kim Kardashian West sent out warm sisterly thoughts as well:
Kim became a mom for the third time when Chicago was born via surrogate in January; she and Kanye West have two other children, North, 4, and Saint, 2.
Knloe Kardashian's fans have been eagerly anticipating baby news all week long since she took to Instagram on Monday to share a photo of her and Thompson sharing a kiss that showed off her pregnant belly. "We are ready whenever you are, little mama," she told her baby in the caption.
Of course, it wasn't always a "little mama" the reality star had in mind. During a recent episode of "Keeping Up with the Kardashians," Kardashian revealed she was stunned to learn she was having a daughter and not a son.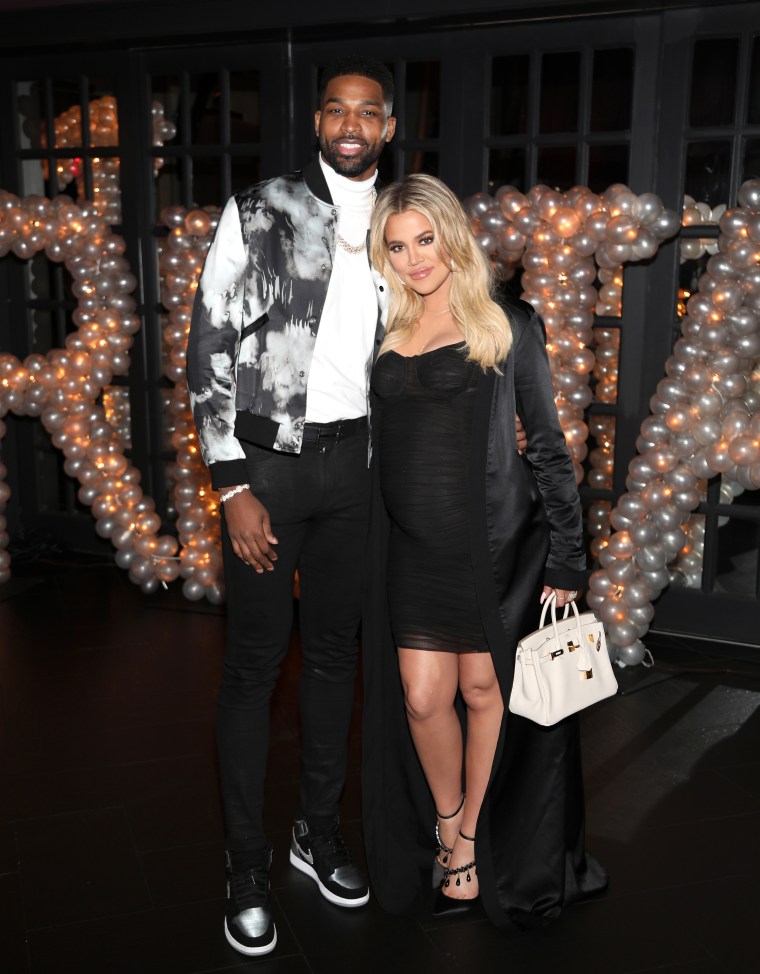 "When you have your mind made up as to what you're having — like everyone told me you're going to feel what you're having and you'll just kind of know — and then when you find out it's the complete opposite, it's just a shock," she explained.
After the episode aired, Kardashian took to Twitter to let fans know the shock had since worn off and she was thrilled her little girl could become BFFs with cousins Chicago (Kim Kardashian's youngest daughter) and Stormi (Kylie Jenner's newborn daughter), who were also born in 2018.
"I am now so excited my daughter will have forever best friends with Chicago and Stormi!!," she wrote.
Congrats to Khloe on the happy news!