Khloe Kardashian has revealed her newborn baby girl's name — and like her fellow Kardashian moms, she's gone with something beautiful and bold.
Everyone can now congratulate the first-time mom on her daughter, True.
"Our little girl, True Thompson, has completely stolen our hearts and we are overwhelmed with LOVE. Such a blessing to welcome this angel into the family! Mommy and Daddy loooooove you True!" Kardashian, 33, captioned a photo of pink balloons and flowers on Monday.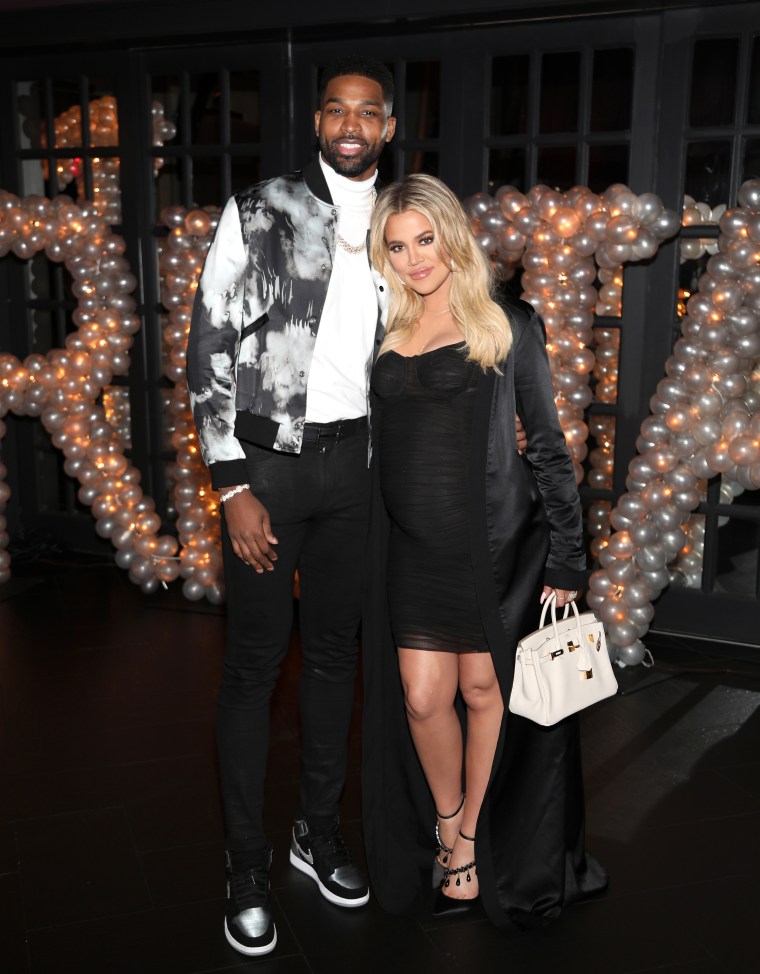 Kardashian's mom, Kris Jenner, celebrated the announcement on Instagram — and shared that True is carrying on a family tradition with her name.
Kardashian and her boyfriend, Cleveland Cavaliers player Tristan Thompson, 27, welcomed little True on April 12, and since then fans have eagerly waited to hear the little girl's name.
Like her sisters Kim Kardashian West, 37, and Kylie Jenner, 20, the reality TV star chose an unconventional baby name that's as powerful as it is pretty.
Kardashian West has three children: daughters North, 4, and Chicago, 3 months, and son Saint, 2.
New mom Jenner has one daughter, Stormi, who was born Feb. 1.
During an episode of "Keeping Up with the Kardashians" that aired in March, Kardashian revealed she was stunned to learn she was having a daughter and not a son.
After the episode aired, Kardashian took to Twitter to let fans know the shock had since worn off and she was thrilled her baby girl could become BFFs with her cousins.
"I am now so excited my daughter will have forever best friends with Chicago and Stormi!!" she gushed.
Congrats again to the new mom!