The 16-year-old daughter of filmmaker Kevin Smith reported Saturday that two men posing as drivers tried to kidnap her — prompting the actress's dad to buy her a cake decorated with the phrase "Sorry Men Suck."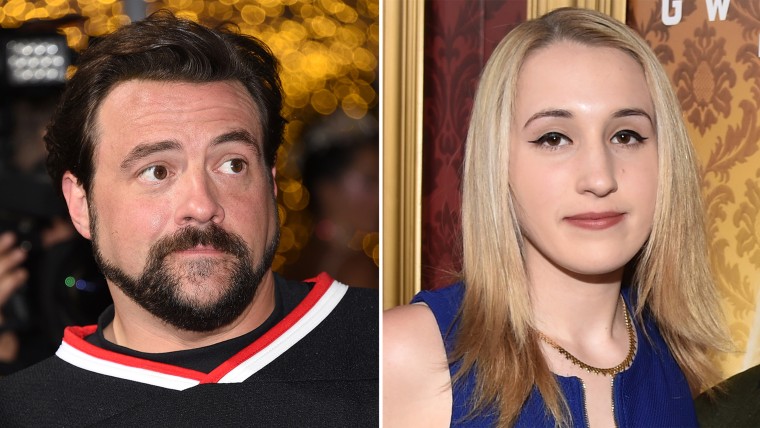 A star of her dad's latest release — the Sundance-screened "Yoga Hosers" — Harley Quinn Smith told her Instagram followers last week that she'd been waiting for an Uber ride outside a Starbucks in Brentwood, California, where she said two men drove up in a "large, beige car" and claimed they were there to pick her up as her drivers.
"When I asked who they were there to pick up, making sure it was the right car, they wouldn't answer me and said to get in the car," part of her Instagram caption reads. "They didn't have the [Uber] app on their phone and were clearly just two disgusting dudes trying to kidnap a girl standing on her own. Protect yourself and never ever get in a car without checking that it's the correct car first!!!"
Harley's account described the alleged culprits as "two white men" between the ages of 20 and 30, one with blond hair and another with brown hair. She stated their vehicle had an Uber sign "on their front window, but they were most definitely not [Uber] drivers."
The actress — whose earliest movie credits include the Kevin Smith movies "Clerks II," "Jersey Girl" and "Jay and Silent Bob Strike Back" — stated that she was in "too much haze of fear" to photograph the drivers and the license plate, but implored followers with tips to report to police and stop criminals "from trying to [prey] on other young girls!!!"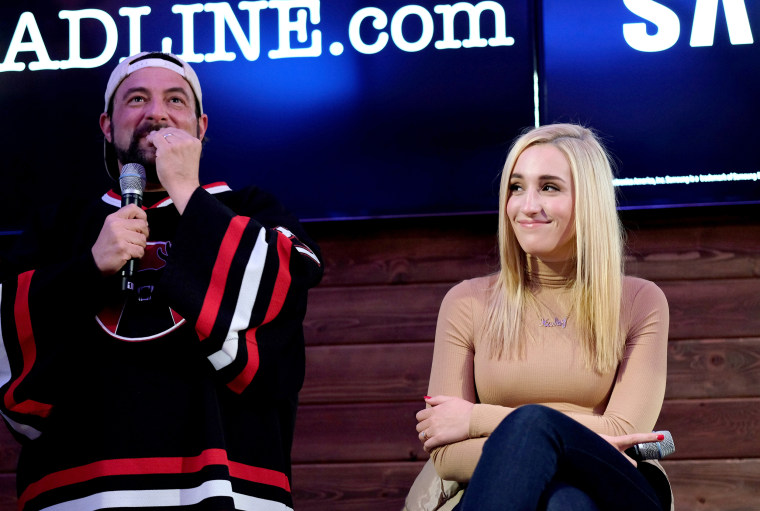 The caption concludes, "We have already reported it to the police, but more information would be helpful in finding them. Be careful and look out for yourself/others!!!!"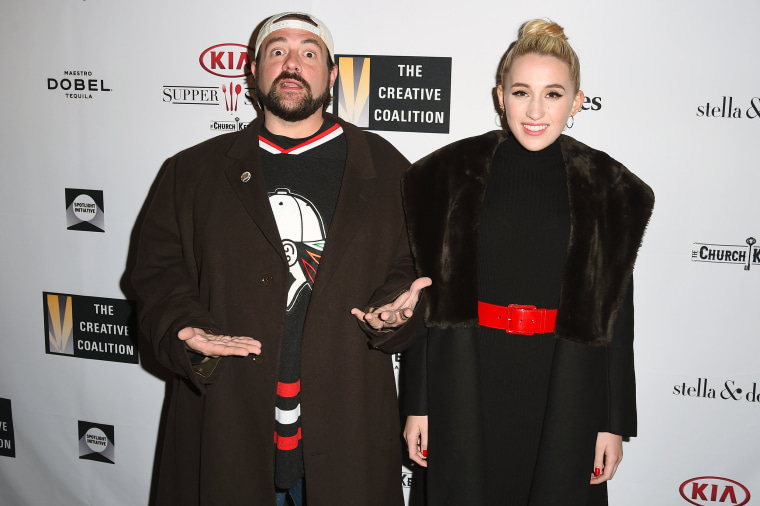 Known for cinematic comedies, her dad, it appeared, brought some dark humor to the situation, presenting her with the aforementioned cake adorned with an apology for his gender's worst representatives.
"Just when I was about to lose faith in humanity after almost being kidnapped today, my dad got me this cake," the caption to Harley's follow-up photo reads, "and made me remember that some people, like himself, make the world a lot better."
Smith also addressed the incident on Twitter: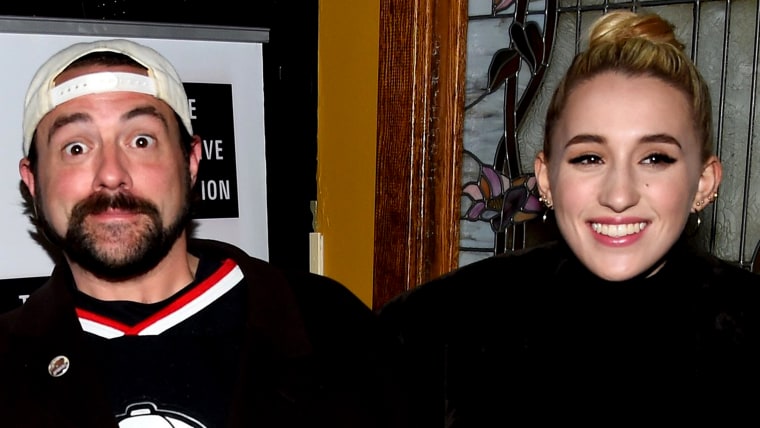 A spokesperson for Uber told TODAY.com via email Thursday that the "very core aspects of Uber and Uber's technology are intended to keep riders and drivers safe before, during, and after the ride." Uber rides come with first names, photos and license plate numbers; trip tracking with the help of GPS; and "accountability through feedback and ratings from riders and drivers."
MORE: Miami doctor attempts to slap and knee her Uber driver
The Uber representative also referred to the company website, which details other ways the company aims for a safe experience, including California background checks conducted by Checkr, which the transportation company says is accredited by the National Association of Professional Background Screeners.
Follow TODAY.com writer Chris Serico on Twitter.