Since being crowned homecoming queen Oct. 2, Kendra Hager hasn't let her crown out of sight.
"I'll catch her checking herself out in the mirror wearing it and she's very cautious when letting friends try it on," Tessa Walkup, Kendra's mom, told TODAY.com. "She even asked if she should to wear it to school every day."
Hager, a senior at St. Albans High School in West Virginia, has Down syndrome, but the people she surrounds herself with don't treat her like she's any different. In fact, her classmates think so highly of her that they nominated the teen for homecoming queen.
RELATED: Meet the inspiring student with Down syndrome who's changing sorority life
The 18-year-old came home from school the day she found out with such excitement, and told her mom that it was OK if she didn't win because she'd still get to be on the homecoming court, which meant she'd get to walk through the parade.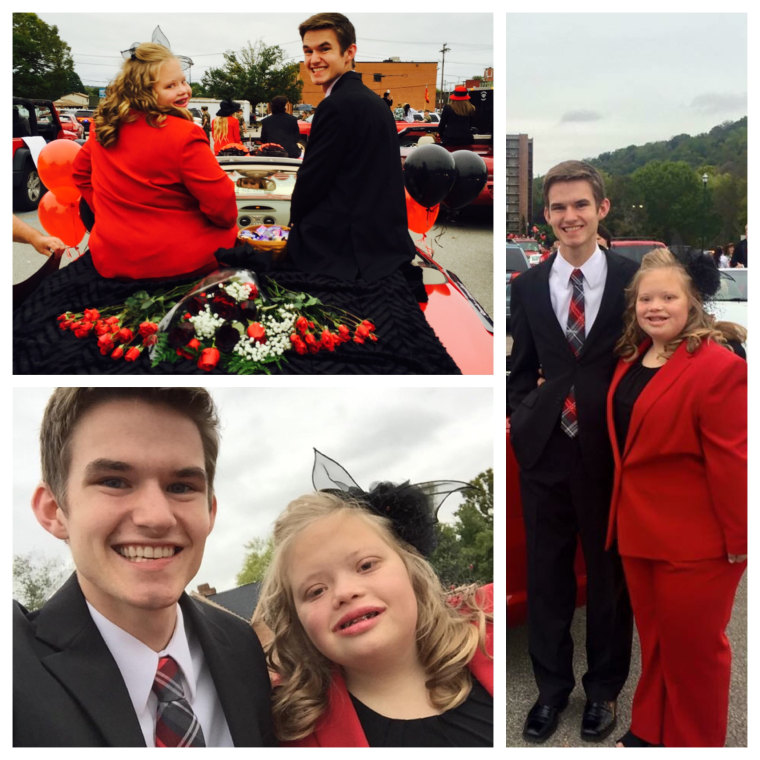 "We always taught her the importance of being part of a team," Walkup said.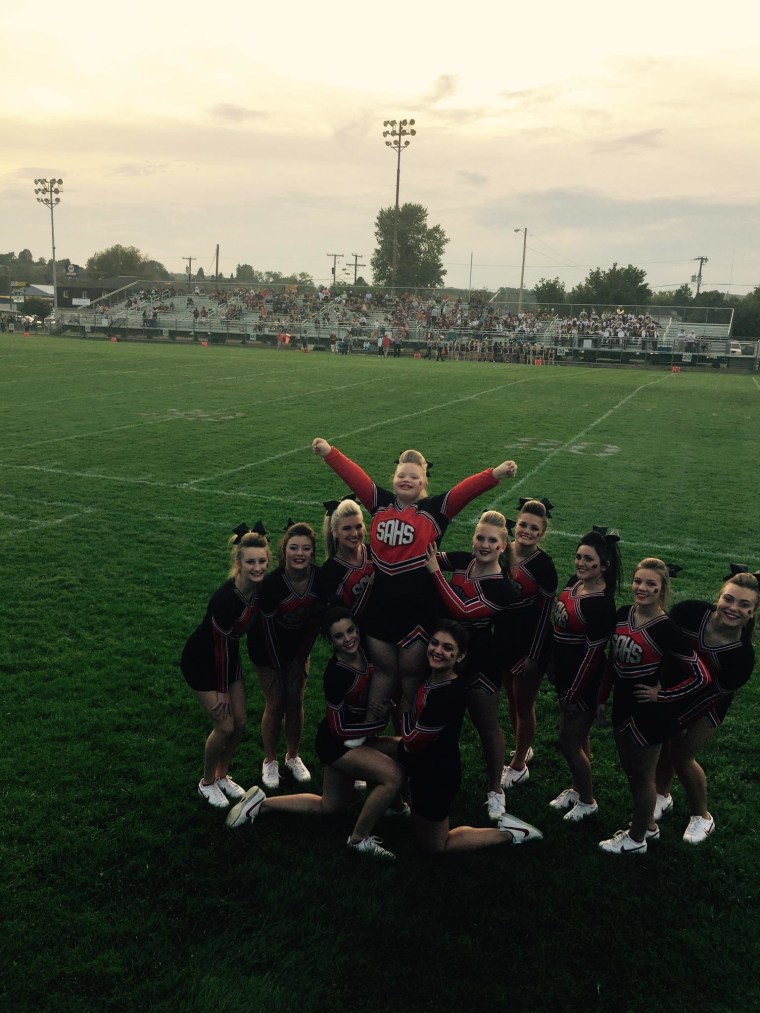 Hager is very social teen with a great group of friends, many of whom come from her cheerleading squad.
When it came time to announce the winner, Walkup said she was more nervous than Kendra was. She says she'll never forget the look on her daughter's face when she found out she won.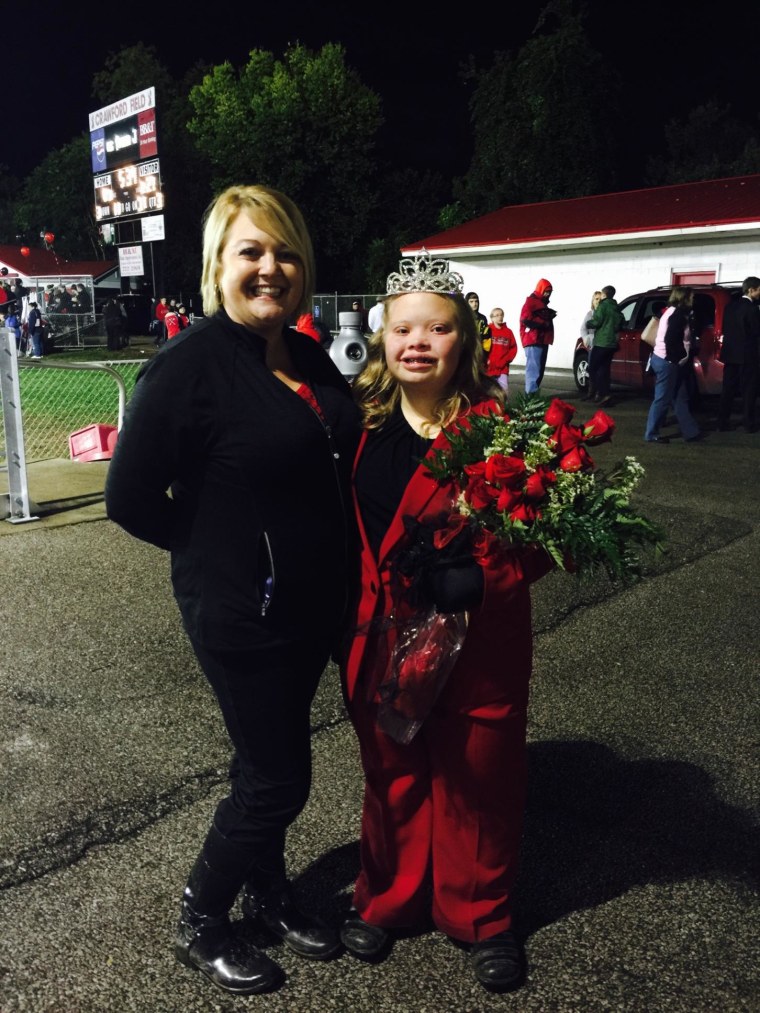 "The anticipation was really intense, but as soon as her name was called everyone was yelling and cheering," Walkup said. "I didn't know what to do. I was so proud, overwhelmed and was crying all at the same time."
RELATED: Madeline Stuart, model with Down syndrome, will walk at NYFW
Kendra attended the homecoming dance the following night and rocked her crown. Once she had her hair done and dress on, her date and friends came over to take some photos and then they were off.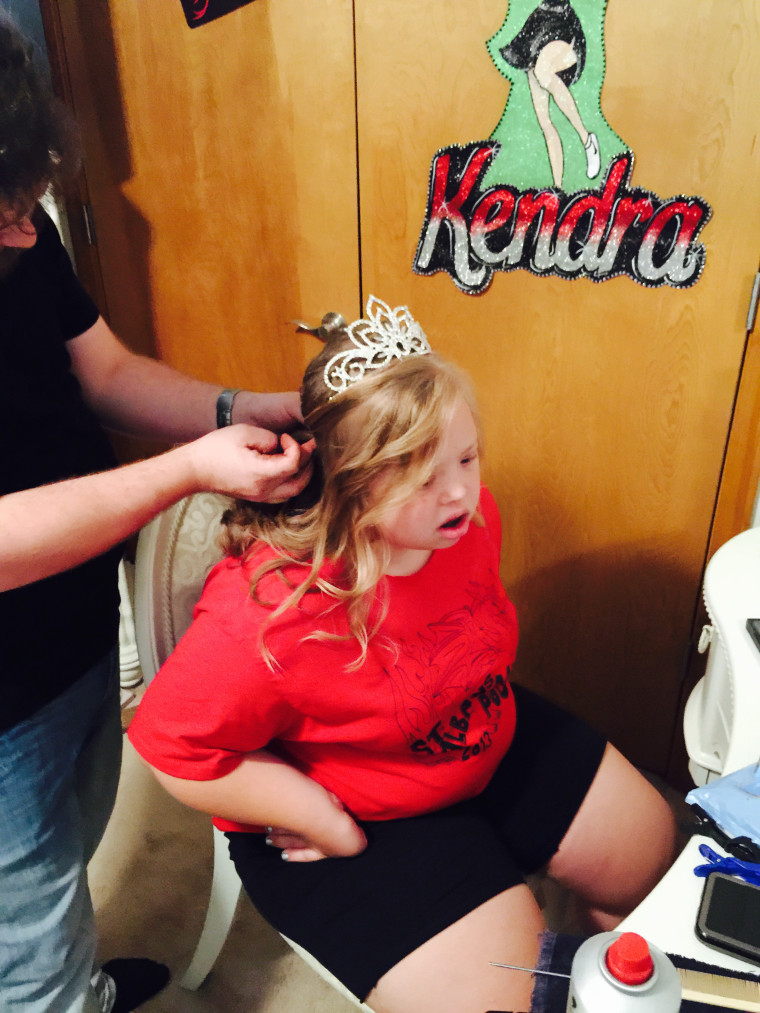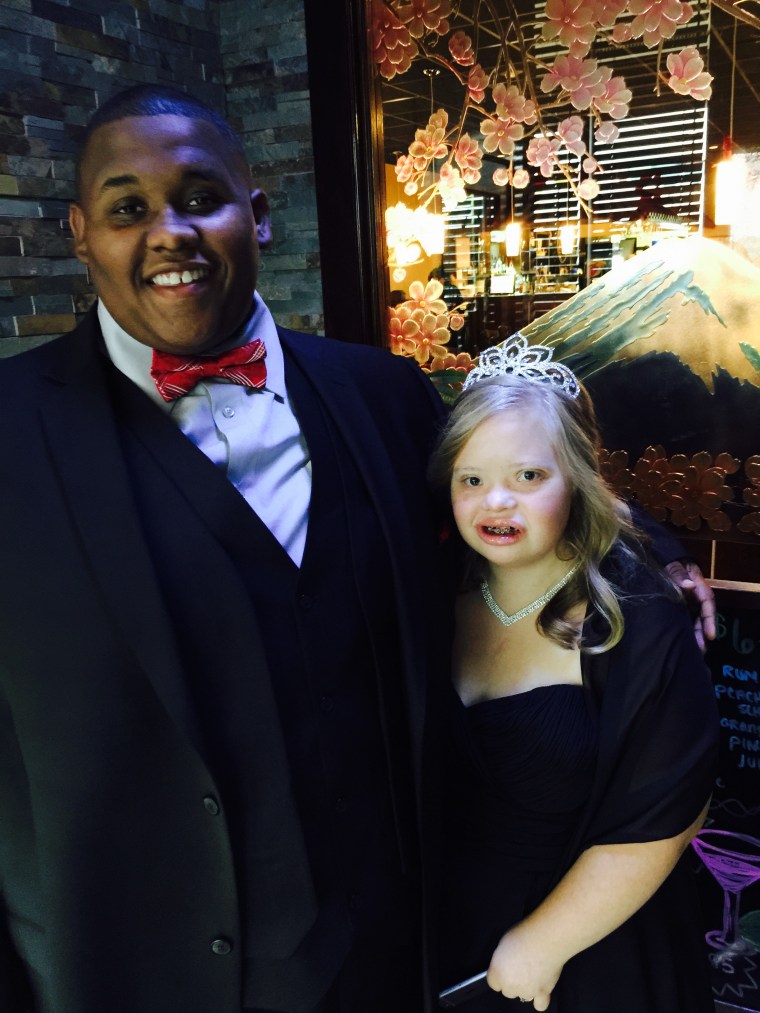 After graduating from high school, Kendra plans to pursue her interest in meteorology and is looking into a program at Southern Illinois University.