Between a daily morning talk show, a husband and three children, Kelly Ripa certainly has her plate full. The energetic TV personality seems to have struck an impressive balance given all that her life demands, but she'll be the first one to admit it's not as easy as it looks.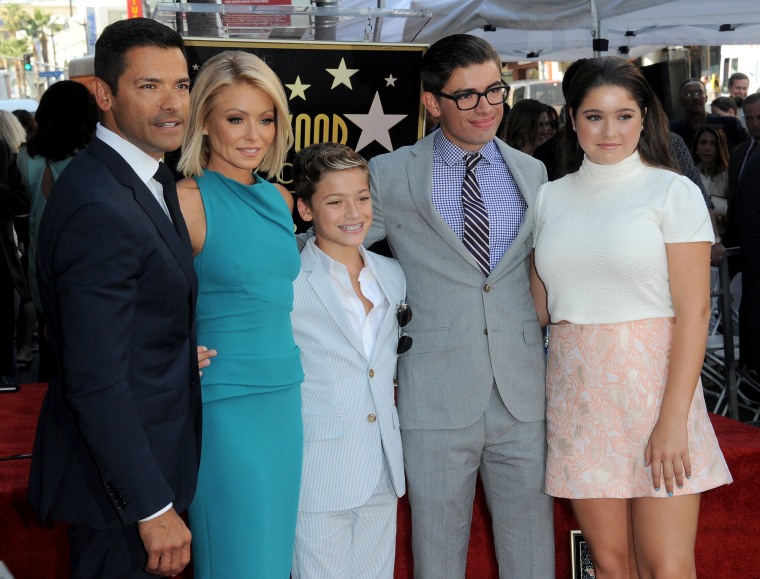 "I always feel like a failure," Ripa told TODAY.com at the AKT NoMad studio opening event on Thursday. "I don't know if I'll ever find balance. It's human nature. You're always thinking about what you're doing or not doing at that time. And sometimes one child needs more attention than the other and that's just a part of life."
Discussing her daily routine, the 45-year-old described how she often cooks a different breakfast for each of her children (Michael, 18; Lola, 14; and Joaquin, 12) every morning before dropping them off at school on the way to the studio. "I don't even think my kids think I have a job," she once said. The bubbly blonde then manages to host a live show, fit in a workout, act as a producer on other projects, help her kids with after-school activities and even occasionally attend nighttime events.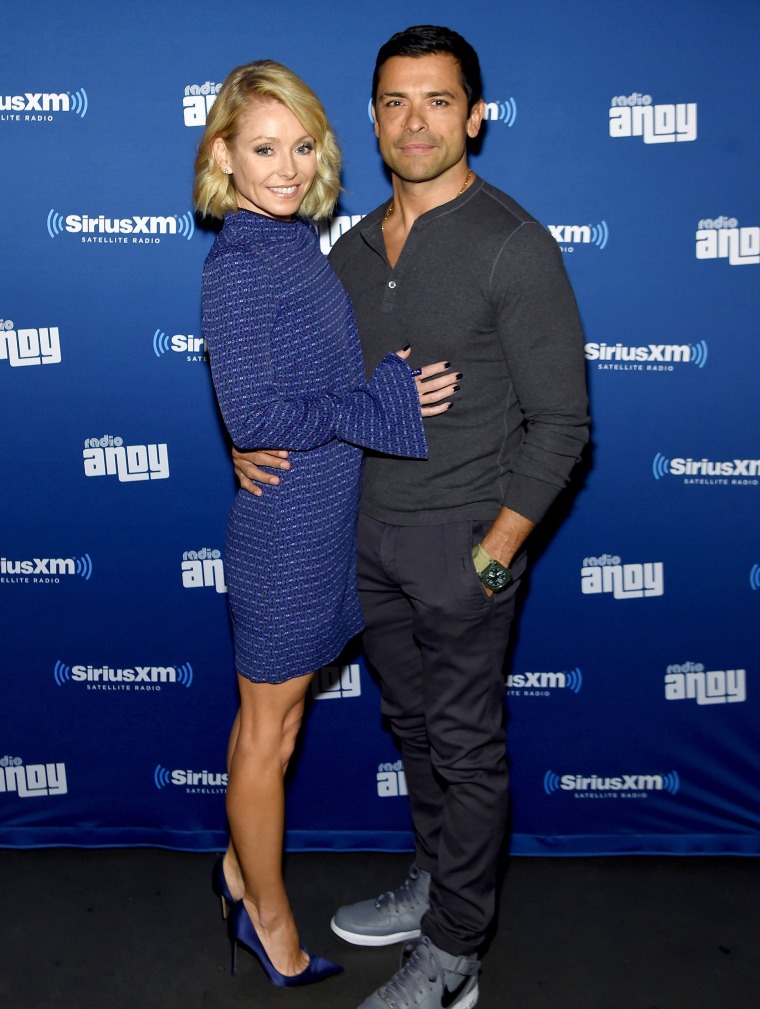 Ripa has previously revealed that she has some help when it comes to running errands throughout the day, but she still feels the pressure.
"All women have a lot of pressure on them, whether they're in the work force or a full-time mom," she said. "When I'm at work, I'm thinking about my kids. When I'm with my kids, I'm thinking about something I screwed up at work."
RELATED: Molly Sims' advice to other moms: 'Get out of your yoga pants'
While she claims she's probably the last person to give advice on finding work/life balance, Ripa said there's one thing for certain that all women need to do: Support each other.
"We need to be good to each other and support each other," she said. "I don't know what we'd do without each other. It's OK to ask for help and admit to being overwhelmed."
In fact, it was one of Ripa's pals who recently taught her a lesson about approaching life and not being so hard on herself. "My girlfriend has a wedding band and she lost two diamonds in it. I asked her why she wasn't fixing it, and she said, 'Because life is imperfect,'" Ripa said. "Imperfect is the new perfect — that's my new motto."