Hoda Kotb's little 1-year old Haley Joy is a total inspiration — but not just to her mom.
She's also inspired a brand-new song and video by pop superstar Kelly Clarkson, a song that itself was inspired by Hoda's new book, "I've Loved You Since Forever."
Want to download the song? It's available right now on Apple and Amazon!
Talk about an ode to (Haley) joy!
Clarkson is a longtime friend to TODAY and Hoda, and as the TODAY anchor noted on Thursday, once she'd written the book about her daughter, she had a new thought. "Wouldn't that be cool if someone could sing the book?" Hoda said.
Once that idea was in place, there was no question: Kelly Clarkson was the best and only choice!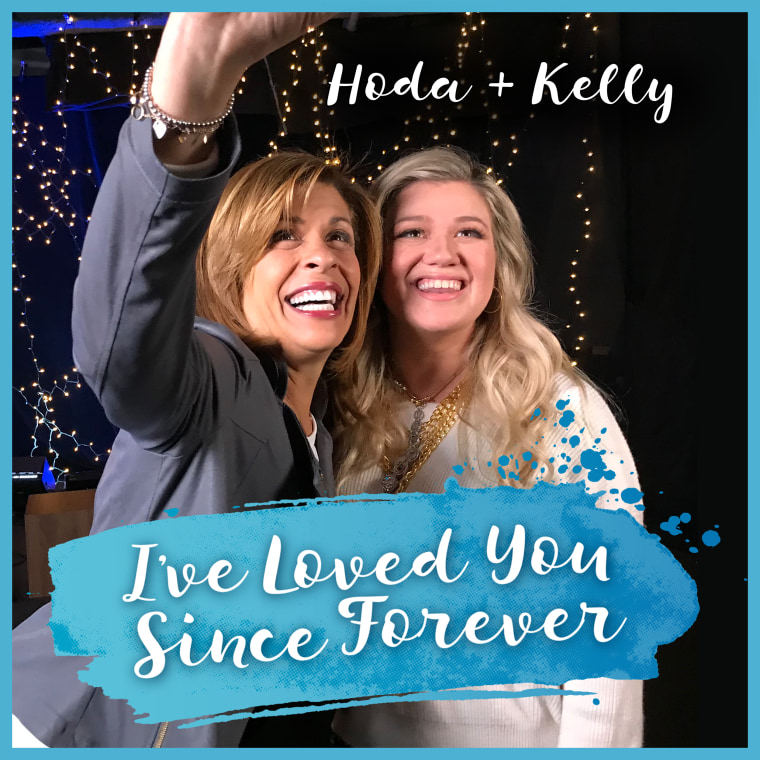 "There is one person I know who has a voice that is in a class by itself," said Hoda, 53.
So on Thursday, Hoda took us behind-the-scenes at Atlantic Records, where Clarkson was recording the tune. And naturally, she got a chance to join in, shaking a little rattle in time to the song.
But the rattle, along with Clarkson's sweet voice, also got the tears rolling, and soon the ladies were hugging it out.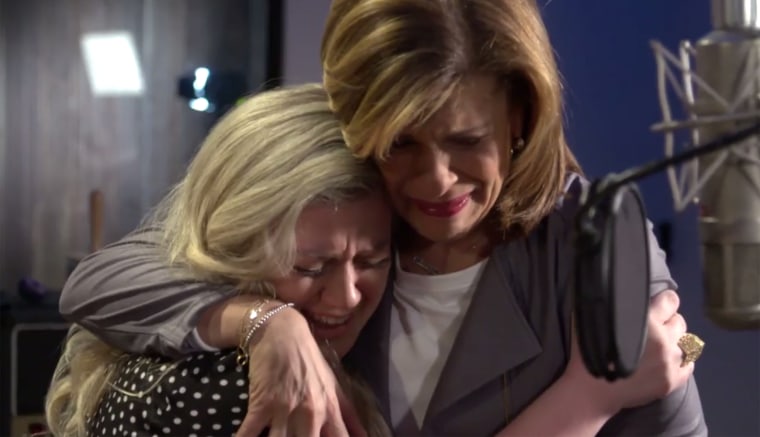 "I made it more like a lullaby, like James Taylor, like there's kind of some Patty Griffin in it," Clarkson told Hoda. "I hope we do it justice."
Well, we sure think she does (not that we ever had a doubt). And if Hoda's reaction is anything to go by, we'd say she hit the nail right on the head.
So what does Haley Joy think?
Well, let's just say we can hear her adorable giggle from here.
Get the song right now on Apple and Amazon.
All of NBCUniversal's profits from each download and stream of "I've Loved You Since Forever" will be donated to Helpusadopt.org (a national 501(c)(3) financial grant program that helps couples/individuals with the cost of their adoptions by awarding grants up to $15,000). To find out more visit helpusadopt.org.
Follow Randee Dawn on Twitter.