Kelly Clarkson shared the second video in her Facebook Live mini-concert series on Tuesday and this one featured a very special guest star — the singer's 2-year-old daughter, River Rose!
The "American Idol" winner held the little girl — who busied herself slurping on a yummy ice pop — and confessed that she found filming the live performances "nerve-wracking."
"I just get really nervous talking — not singing," said Clarkson, 34.
The singer and her musical director, Jason Halbert, are performing one song live from Clarkson's home every day this week and streaming the video on Facebook. Each song — or the artist who originally sang it — contains a clue about a big announcement Clarkson will make on Friday.
On Tuesday, the duo performed a bluesy rendition of Foreigner's 1984 hit "I Want to Know What Love Is" that featured Halpert once again on piano. (On Monday, Clarkson sang Otis Redding's "These Arms of Mine," featured on the "Dirty Dancing" soundtrack.)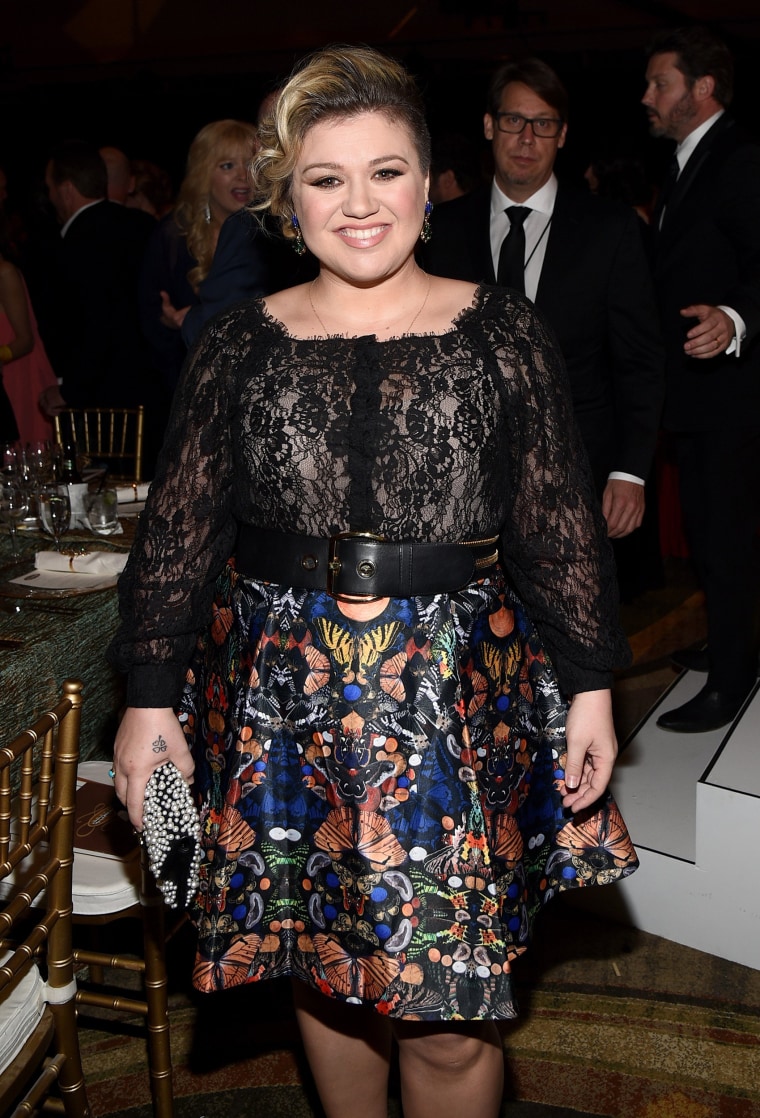 Now fans have two clues! If you've been formulating a guess as to what Clarkson's big reveal will be, you're not alone! Fans have been speculating online, and Halbert had fun shooting down their guesses by holding up a series of signs behind Clarkson as she chatted into the camera.
"Not pregnant," read one sign. "It's not a tour," read another.
RELATED: Kelly Clarkson sings 'These Arms of Mine' on Facebook Live following vocal rest
After belting out the Foreigner tune, Clarkson made time for a Q&A session to address fan queries.
One fan asked the singer if she had a message for her LGBT fans in light of the recent mass shooting in Orlando. Clarkson struggled to put her thoughts together, even tearing up a bit.
"I thought Ellen said something really positive on her social media account the other day so I retweeted it. Literally it's like love is actually the only thing and the only way we can change this," she said.
"The only thing we can do is love — out of such a hateful situation, try and prove (the shooters) wrong."
RELATED: 'This Is For My Girls': First lady releases song with Kelly Clarkson, others
Another fan asked for tips on motherhood, which got the mom-of-two laughing.
"There are not enough books in the world that you can read for motherhood. It's just one of those things you have to experience," Clarkson said. "It's like the most amazing thing but then, at the same time, it's like the most pressure in the world because you're forming a life."
"It's just so heavy," she said. "So try and be light-hearted about it as much as you can."