It can take a long time to find a perfectly compatible pal and then develop chemistry and build the kind of trust it takes to elevate that relationship to the coveted status of Best Friends Forever.
Or, as Savannah Guthrie's daughter, Vale, and Kelly Clarkson's little girl, River Rose, taught us on Thursday, it can happen in an instant.
Just take a look at the friendship that formed between these 4-year-olds moments after they met.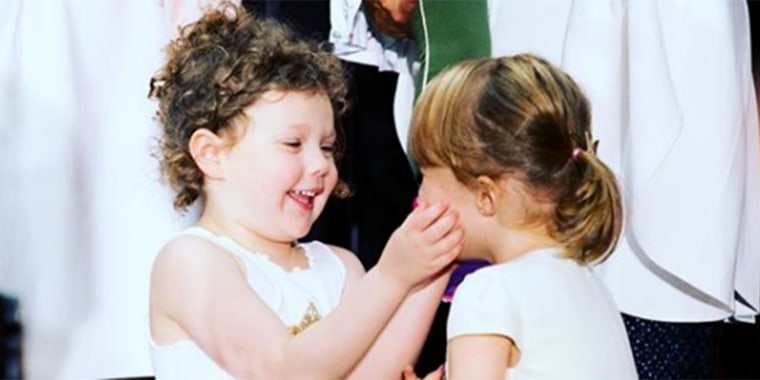 Vale and River Rose both appeared on the TODAY plaza to help us celebrate International Day of the Girl, but before long, it was clear that they were simply interested in celebrating each other.
When it was all over, Savannah took to Instagram to share some of the most adorable budding BFF photos anyone's ever seen.
"International Make A New Best Friend And Never Stop Hugging Her Day," the TODAY anchor wrote in the caption.
The pictures put a spotlight on the shared cuddles, smiles, dances and plenty of those aforementioned hugs.
Viewers had a chance to see even more of those sweet moments on the show.
Alas, there's one small problem with this big bond — Vale lives in New York City while River Rose calls Encino, California, home.
"Right now, it is a long-distance relationship," Savannah told us — one that left both girls in tears when they had to say goodbye.
But their moms won't let a little thing like a cross-country distance keep them apart for too long.
"This new friendship has to lead to a play date or these girls are gonna kill us," Clarkson tweeted, along with the hashtag #ipinkypromised.
It can't happen soon enough!