Kelly Clarkson exudes confidence both as a mom and in her new role as a coach on "The Voice."
But that wasn't always the case, she revealed Monday in a panel discussion titled "Finding Your Voice as a Parent," hosted by the TODAY Parenting Team and "The Voice" and moderated by Head of TODAY Parents Rebecca Dube.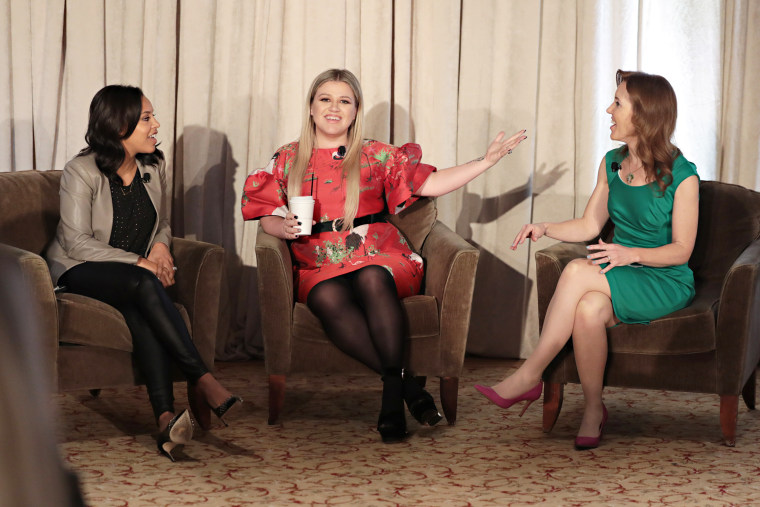 "I was talking to Hoda (Kotb) about an interview she did with me, like, 12 years ago, and you could tell I was on the defense in every answer, because people are just constantly on you and I couldn't do anything right," Clarkson, 35, said. "And I think honestly at some point you just go, 'Well, screw it.' Like, 'I'm going to live my life over here and you can live yours over there and we'll be fine.' It's just that point where I think I got out of my own way, because it is about you."
She continued, "I think we give people that power to make us feel demeaned or powerless. So for me personally, it was getting out of my own egocentric way, getting rid of my pride and going, 'You know what, some people don't like oranges; maybe they like apples. So maybe they're not for me, they don't like me, and that's fine.' People are going to be hateful; you can't control that. You're not going to win that fight, if someone wants to be ugly, so just smile and say 'God bless.'"
Last year, Clarkson was shamed on social media after sharing an adorable video of 3-year-old daughter River Rose's "first Nutella experience."
"I didn't know about it for almost a week," she said. "My kid had Nutella on toast and you would've thought I literally fed my kid cancer. I didn't even know it was happening for five days, and my mother-in-law was like 'So, the Nutella thing.' And I was like, 'It's good. What are we talking about?' I had no idea, and she informed me in my kitchen that the world hated me and thought I was going to kill my child. I was like, 'What?! I didn't give her rat poison.'"
Weekend TODAY anchor Sheinelle Jones replied, "You know what I've realized? The loud people aren't the majority. I try to keep it in perspective. I've only been trolled once, but it was overwhelming. It was to the point where it was almost debilitating. And then it just ends, and it's like where did they go? Well, they just pounced on someone else."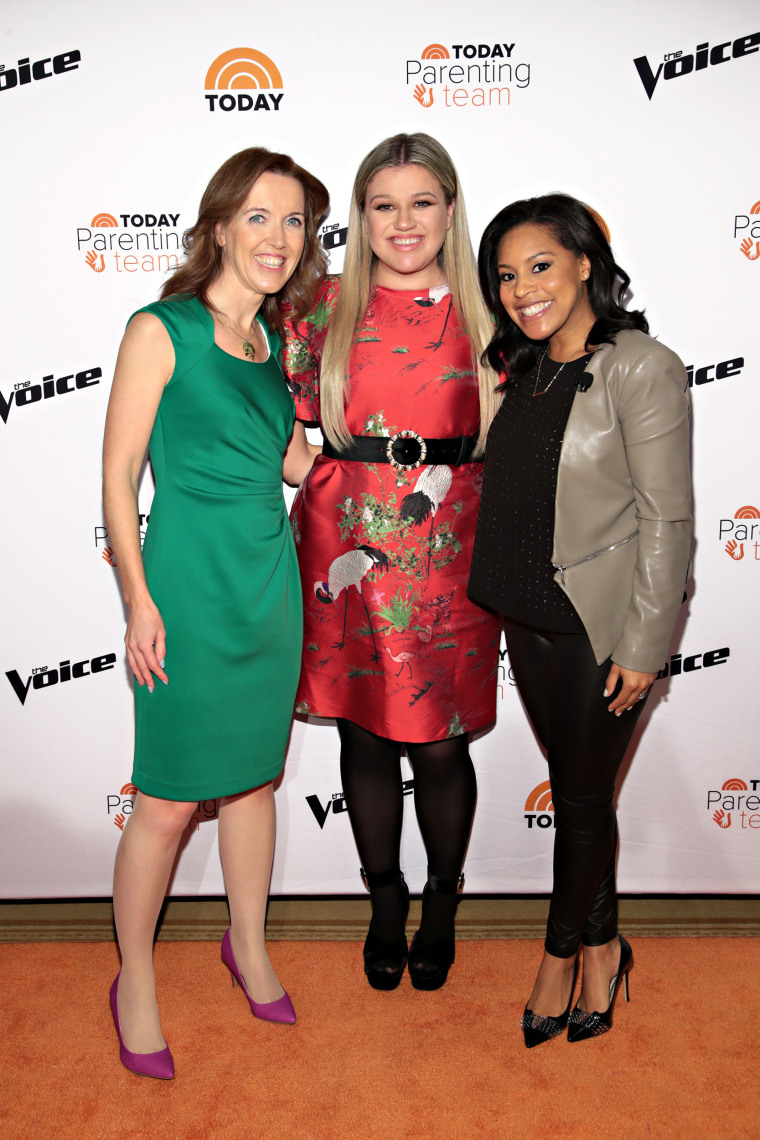 Clarkson said constructive criticism is OK — if presented politely.
"Even with politics, if somebody disagrees with me, I'm like 'That's totally cool, but I'd rather you not get violent about it and just express to me why you think otherwise. Even this one person person put 'Well, this is what's in Nutella' — they were explaining it to me — and it made me look into it. I try to teach our kids to at least turn it into a positive and keep an open mind, but then sometimes trolls are going to be trolls."
The pop superstar said her resilience comes from her own mom.
"How I've been able to handle this industry and what has been thrown at me, I can't thank her enough," she said. "She was the perfect mom. I don't think there's a perfect mom; I think there's a perfect mom to mold their kids for their situations. I thank my mom every day, because I wouldn't have been able to handle the criticism and flat-out 'I hope your baby chokes on its umbilical cord and dies' tweets. You're like 'have a nice day, God bless.' My mom was a hard mom. She was like 'Get up, try again.' I think it really served me well."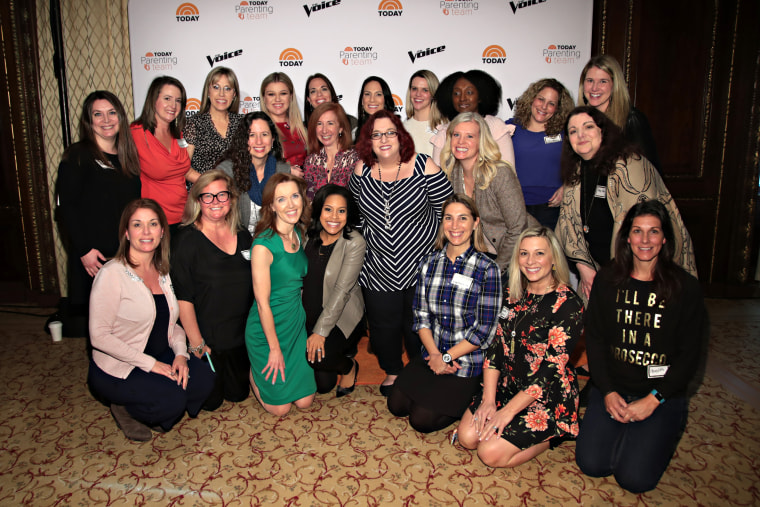 Clarkson joins Adam Levine, Alicia Keys and Blake Shelton as a coach on the 14th season of "The Voice," and said the show's family-friendly environment is what drew her to the new gig. In fact, she said, "It's kind of a daycare."
"We kind of all have kids, 'cause Gwen (Stefani) is there with her kids too, so even Blake is always like the walking jungle gym," she said. "For some reason, all our kids, no matter who's in the room, they gravitate toward the giant country man. It's hilarious, actually. But no, it's really family and that's a big reason why I wanted to do that. There were many factors, one also being that my husband manages Blake and our whole family is in one place."
She added, "I think you get to a certain age, where you're like 'I don't want to work where I don't want to work.' I feel like I've put in a solid amount of time. At some point, life is too short. You want to go to work with people who are happy and people who are making you a better human."
"The Voice" premieres on NBC Monday, Feb 26, at 8/7c. NBC Universal is the parent company of TODAY.