Kelly Clarkson believes in teaching her kids to be courageous, but when it comes to her 3-year-old daughter, River Rose, she doesn't have to do much.
"She will run a company one day because there's no way she's gonna work for anyone," Clarkson, 35, revealed in People's new "Beautiful" issue. "She does not heed to advice very well. She's just very ballsy, which is awesome."
The "Voice" coach encourages River to be both brave and kind by asking her questions about her behavior — and pointing out how it compares to her pop culture heroines.
"I'm like, 'Was that brave,' or 'Was that nice, was that kind?'" Clarkson said. "And she goes, 'I'm not Wonder Woman.' I'm like, 'You are Wonder Woman,' because she loves Wonder Woman … and she's like, 'I River. But I'm like Merida, I brave.'"
"She's very cute, (but) she's very manipulative because she's 3," added the singer, who's also mom to son Remington, 2, and stepmom to hubby Brandon Blackstock's kids, Seth, 11, and Savannah, 16.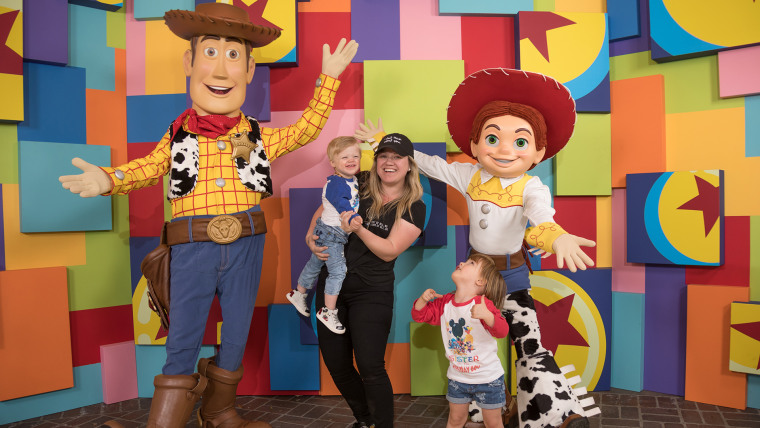 Clarkson believes there's a "fine line" between helping little River feel empowered and also making sure she learns right from wrong.
"I don't want my daughter to be a pushover when she's older. So that's an awesome thing, it's an awesome aspect of her character," she explained, adding, "At the same time, you also want to have an adult that doesn't think they're right all the time. But toddlers are just so egocentric and it's just a stage that some people don't grow out of, let's be real. But mine will."