No surprise: Kelly Clarkson has found having a baby to be a life-altering experience.
"My whole world took a big 180," the singer told People magazine. "I never thought I was going to be a mom, so it's very much changed my world in the most awesome way."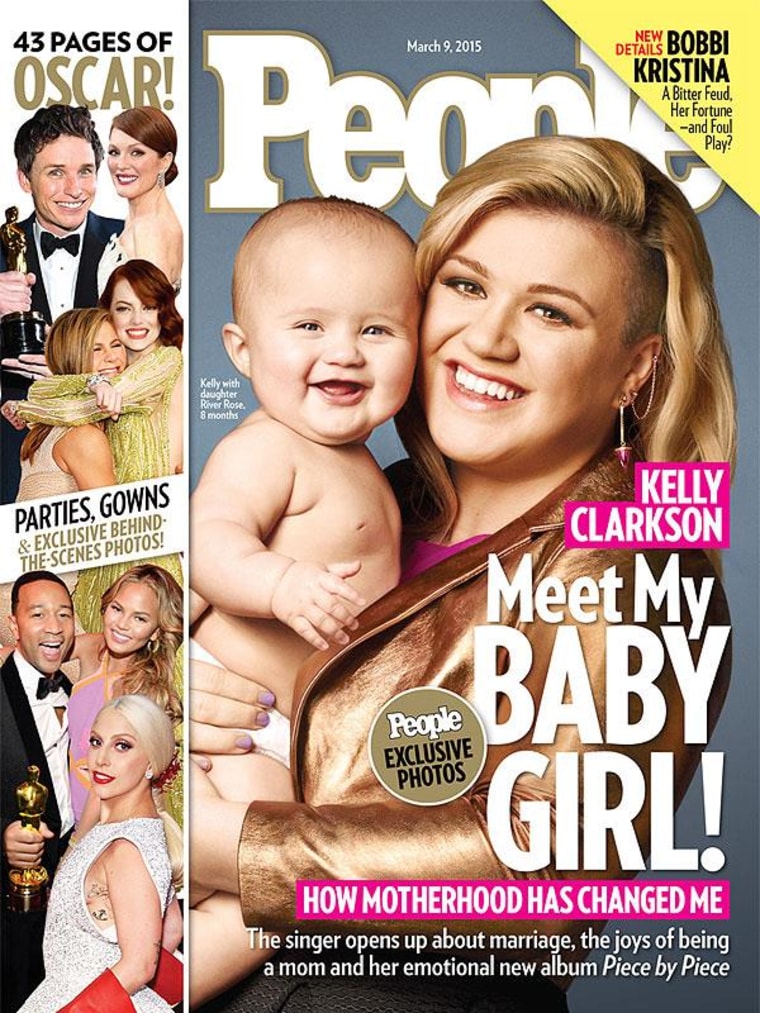 We completely understand — because Clarkson is taking her fans along for the ride with regular glimpses of 8-month-old River Rose, who just bowls us over every time we see her.
For a perfect example of that, just take a look at that delighted face on the cover of the magazine! (Mom calls River the "happiest baby on the planet," after all.)
Clarkson is also a stepmom to her husband Brandon Blackstock's kids, Savannah, 13, and Seth, 8, and she told the magazine that she understands she's more than just a singer now.
"I love what I do, but I feel like I relied on my career a lot for my self-worth," she said. "I'm a mother and a wife and have this whole other thing going on."
And when she's gone, Clarkson said she hopes people remember all of her accomplishments — on the stage and at home. "The biggest success I want is that whenever I die people will say, 'She was so successful as a mother, and as a wife.' That's kind of my big goal."
A worthy aspiration!
The newest issue of People magazine, with Clarkson and River on the cover, will be on newsstands Friday, Feb. 27.