Kelly Clarkson is releasing her second children's book inspired by her daughter, River Rose. The singer and future "Voice" coach is eager to promote it. River Rose ... she isn't nearly as eager.
Clarkson announced the details of "River Rose and the Magical Christmas" in a funny video she posted to her Facebook and Twitter pages. In the clip, she stages a mock press conference and fields questions from reporters.
There's a seat next to her for her 3-year-old daughter, but River Rose is a no-show. She's too busy applying makeup and twirling around in circles, which we see in the video. Priorities!
It's up to her mom to carry the press conference, and Clarkson (who also has a 14-month-old son, Remington Alexander) is happy to oblige.
"River Rose and the Magical Christmas," due out Oct. 24, follows the titular character and her dog as they head off on an adventure to the North Pole to let Santa know what she wants for Christmas.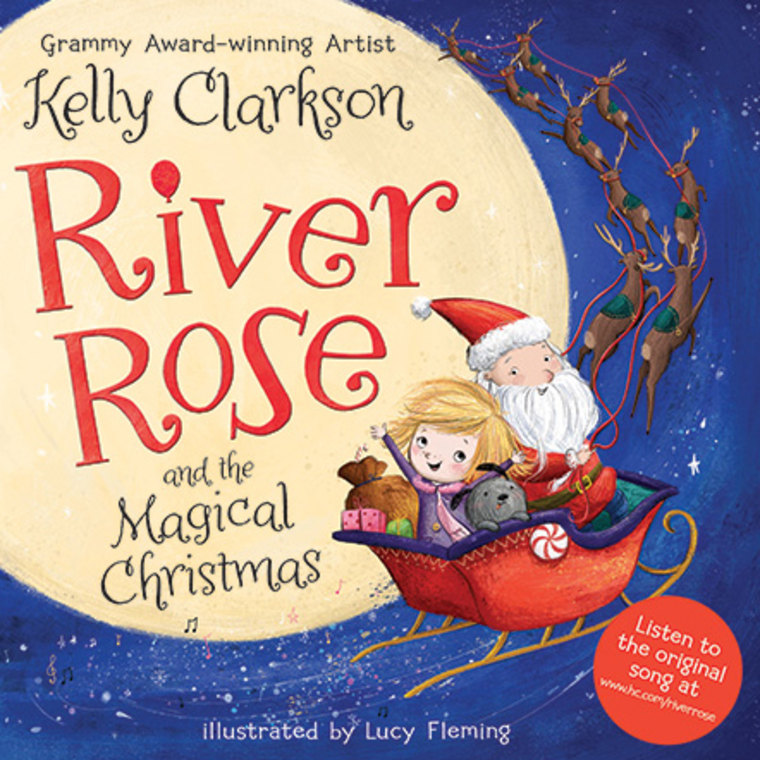 Clarkson has written a new song, titled "Christmas Eve," to accompany the book.
"River Rose and the Magical Christmas" is the Grammy winner's second picture book, following the release of "River Rose and the Magical Lullaby" last fall. She went with a holiday theme this time around because her daughter loves Christmas so much.
Clarkson explains in her video, "She's at such a fun age .... It's a fun time for kids and Christmas. And she just gets so excited about it and I thought it would be a fun book for her to get to read."
That is, if River Rose can finish her makeup in time.
Follow Shane Lou on Twitter.