Keith Urban announced in a moving statement that his father, Robert Urban, died over the weekend.
The country singer and "American Idol" judge revealed just last week Robert was in hospice and had a very limited time left. He wrote on his website Sunday, "I've been deeply touched by the outpouring of love and support that [wife Nicole Kidman] and I, and our family, have received since my Dad's passing on Saturday night. His long battle with cancer is now over and he is finally at peace."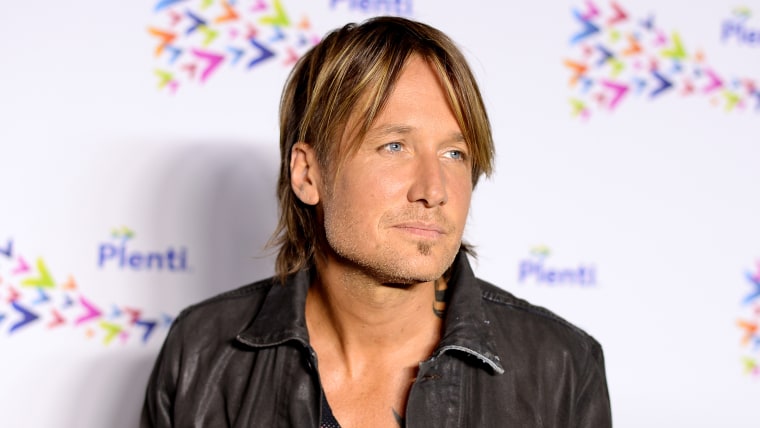 The statement continued, "My Dad's love of country music and America set me on my life's journey, and shaped so much of who I am today. Thank you to everyone who has kept us all in your thoughts and prayers."
Back in February, Urban posted this undated picture of himself with his dad on Facebook:
On Dec. 1, Urban revealed to an audience at the Country Music Hall of Fame and Museum that his father was nearing the end of his life.
"This has all come at a very strange time, where it's typical of a career that has extreme highs and extreme lows, all often at the exact same time," he noted, his eyes red and raw with emotion, according to The Tennessean.
Urban had been on hand to introduce an exhibit at the museum of his stage clothes (early versions of which were sewn by Robert), family pictures, instruments and other memorabilia.
MORE: Keith Urban says father is in hospice care and 'has only got a few weeks'
"My dad particularly always thought it was important that I dressed like a performer," the Australian-born Urban told the paper. "A lot of these country music talent quests I did in Australia, they often had categories for best dressed male or best dressed female and I often won. Sometimes it was the only thing I won."
And it wouldn't have happened without his dad.
Follow Randee Dawn on Twitter.