What should have been a purely joyous event for Keith Urban was, as he called it, "bittersweet."
At a preview of his new exhibit, "Keith Urban So Far...," at the Country Music Hall of Fame and Museum on Tuesday, the singer shared that his father, Robert Urban, is in hospice care.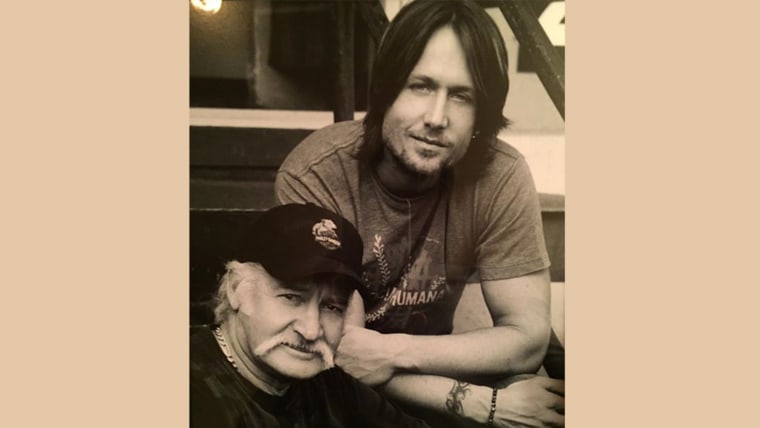 "He's probably only got a few weeks, if that," Urban told the Tennessean. "I've just been dealing with that the last couple of days."
RELATED: Joey Feek, dances with devoted husband, Rory, 'can no longer get out of bed'
According to the Tennessean, the Aussie star's eyes were red and raw with emotion.
"This has all come at a very strange time where it's typical of a career that has extreme highs and extreme lows all often at the exact same time," the country crooner said, adding that "he was the catalyst for me living in America."
Urban, who has daughters Faith Margaret and Sunday Rose with wife Nicole Kidman, has frequently noted the powerful role his father has held in his life. Last February, he shared a photo of him and his dad on Facebook, writing, "Being a Dad gives me a WHOLE new love and appreciation for my Dad - and everything he's done for me."
Urban has also been inspired by his father on a musical level. In 2009 he released the tune "Song for Dad" on the album "Golden Road."
RELATED: Keith Urban stuns fan by giving her his guitar on TODAY
It's a touching ode; the chorus goes, "The older I get the more I can see/How much he loved my mother and my brother and me/And he did the best that he could/And I only hope when I have my own family/That everyday I see/A little more of my father in me."
It's Urban's dad who helped shape him into both the father and the musical artist Keith is today.
"My dad particularly always thought it was important that I dressed like a performer," the singer said. "A lot of these country music talent quests I did in Australia, they often had categories for best dressed male or best dressed female and I often won. Sometimes it was the only thing I won."
"I want to thank Dad for starting me on this journey," Urban said.