Don't turn that car seat around just yet. A new study reinforces the belief that rear-facing car seats are the safest for children up to age 2, and perform well in collisions, even when a car is hit from behind.
"Caregivers are sometimes concerned about rear-facing children in (a rear-end collision)" said Julie Mansfield, a researcher at Ohio State University and the lead author of the study.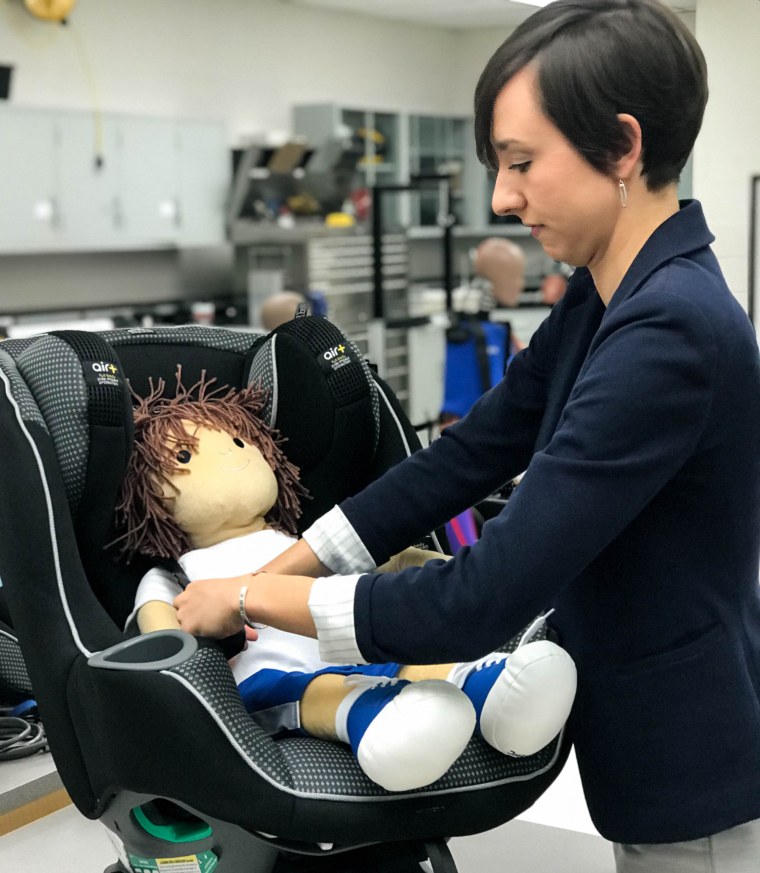 Mansfield said tests show the car seats protect children even in rear-end crashes.
"The car seats supported the child throughout the crash," Mansfield said. "A lot of the crash energy was absorbed through the car seat interacting with the vehicle seat, so that reduced the amount of energy transferred into the (child)."
Never miss a parenting story with the TODAY Parenting newsletter! Sign up here.
The American Academy of Pediatrics recommends that children up to age 2 travel in rear-facing car seats. Only eight states — California, Connecticut, New Jersey, Oklahoma, Oregon, Pennsylvania, Rhode Island and South Carolina — have laws requiring children under age 2 to be in rear-facing car seats.
Previous studies have found that rear-facing car seats protect children in front and side impact accidents, but there haven't been any other studies on rear-end collisions, which account for 25 percent of car accidents.
Experts aren't surprised by the findings.
"We know these car seats just do yeoman's work," said Lorrie Walker, training manager and technical advisor for Safe Kids Buckle Up program. "If they made them for adults, I would ride in them."
While rear-facing car seats work well because they absorb the crash's impact, they also provide extra support for babies.
"(The seat) is reducing the stress on the neck, head or spine," Walker said.
She recommends that parents read manufacturers' recommendations when selecting and installing a car seat, and to ask for help if they need it. There are 40,000 certified Safe Kids safety technicians in the United States that can help install car seats. It's important that parents:
Purchase the recommended car seat
Correctly install the car seat
Create a tight fit so there's no more than an inch of movement each way
Upgrade the car seat as children grow
"Parents need to know this is not a one-and-done (situation)," Walker said. "You have to keep evaluating your child's restraint."
For more information visit Safe Kids, the Ultimate Car Seat Guide and the National Highway Traffic Safety Administration.