As a young child, Keegan Hall spent countless hours sketching comic book characters and daydreaming of becoming an animator for Disney. In grade school, he won a contest for designing the best yearbook cover and during his studies at the University of Washington, he became the youngest student selected by the Studio Art Program to study in Rome.
But in the decade since graduation, Hall's gift — crafted and executed with just two tools: a pencil and an eraser — has gone unused as some surprising turns in life steered him away from his passion. But through a sudden loss and a serendipitous letter, it's been reignited in a profound way.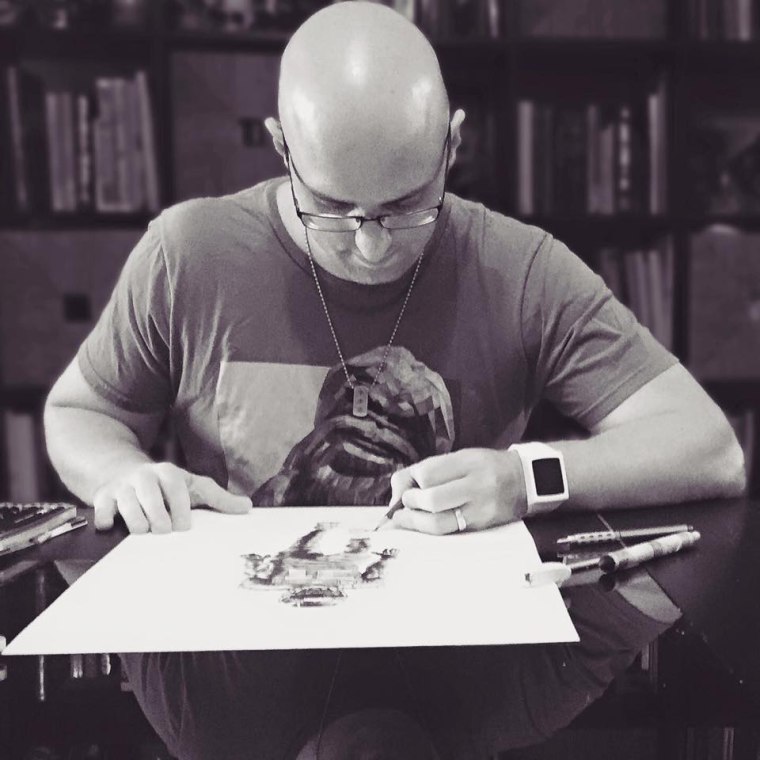 "After I graduated from college, I felt like I was supposed to get a real job, start a real career," Hall explains. "I was one of those people and artists who was too afraid to put my work out there for fear of what others would think of it, so I was constantly searching for another career." A hunt that led to an MBA, work with the Seattle Sonics basketball team and an eight-year artistic hiatus. But that void was never filled for either Hall or and his mother, who always "lit up" when she saw his artwork. "She even loved my bad drawings," Hall says, grateful for her unconditional support.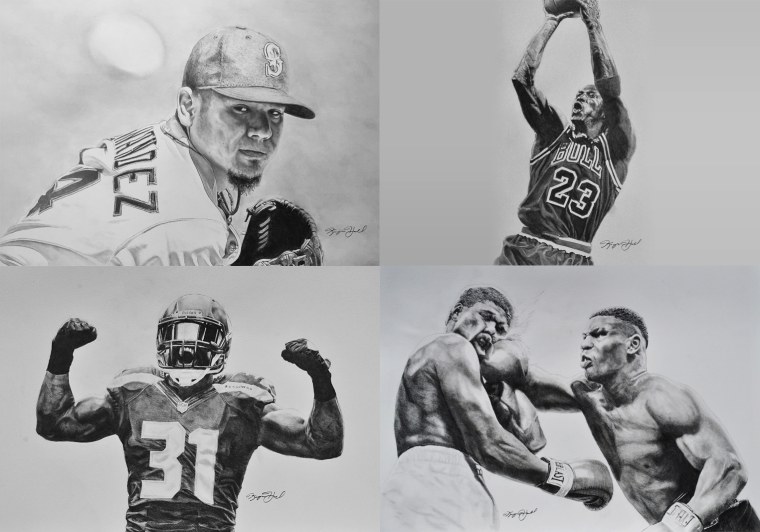 But when Hall picked up his pencil again a few months ago on a Saturday afternoon, his world looked very different. "My mom passed away unexpectedly just a couple of months before and I fell into this deep contemplation about my life and what I was doing," he says. "I had no expectations when I sat down to draw that day, but I could feel something strong pulling me toward drawing." Twenty-five hours later, a gem emerged — an impeccably detailed and highly emotive rendition of Michael Jordan.
That drawing led to another, this time drawn of and for Seattle Seahawks strong safety Kam Chancellor, garnering 19,000 Instagram likes when Chancellor posted the finished product. Choked up with eyes full of tears, Hall explains the signifigance of that moment. "As I started to see the ways in which other people were affected by my work and feeling something, it made me want to keep drawing," he says. "I had forgotten about how beneficial art is."
"By Far the Dopest Pic I've seen yet," Chancellor wrote in the caption. "This was all Pencil Drawing By hand. S/O to the man himself @keegan.hall for accepting this challenge and even stepping out of his box to make it to my liking. All I can say is this man is Truely Blessed with a talent for Art and it's a blessing for me to have encountered your work."
One person in particular, caught a glimpse of Hall's work — a reunion that became pivotal in his path of grief and subsequent growth. "One of my childhood friends shared the picture of Kam, and her mom, who used to know my mom, saw it and caught me off guard when she sent me this letter," he shares.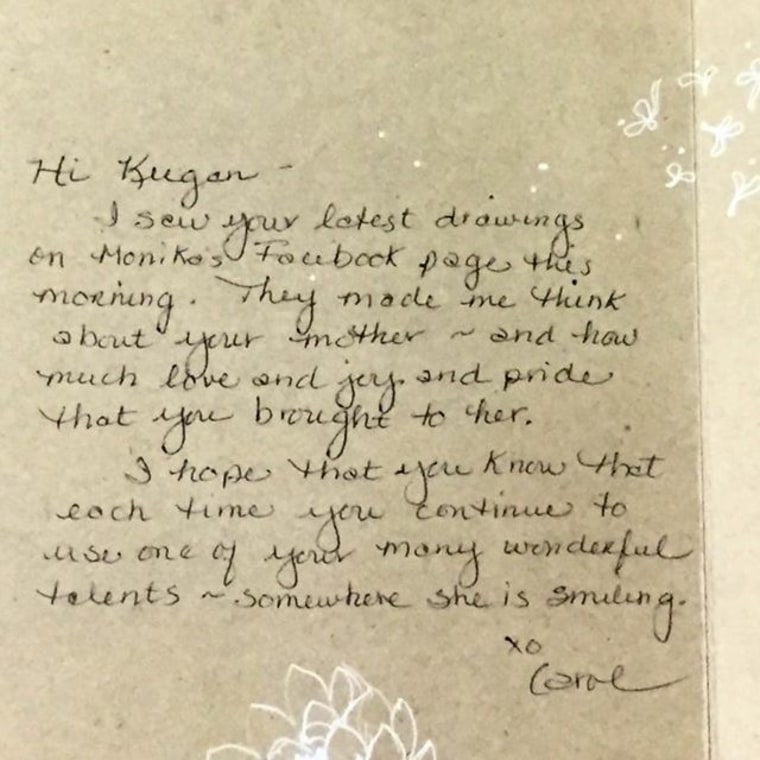 After reading the letter and shedding a few tears, Hall says he felt "blown away" by it. "After that letter, other notes poured in from people and I realized that I just have to keep going with this," he adds. "Some were saying that they felt inspired to pick up a paintbrush again or try something they had been wanting to for a long time."
Most astounding to Hall is the contrast in his art now compared to eight years ago. "Since I've approached art again after my mom's passing, I now see the detail of an image in such an enhanced, vivid way," he explains. "Pieces of a photo — the hair, scales, skin, texture — jump out at me so clearly and I when I look back on what I've created after it's finished, I can't even believe that I drew it."
To explain the mind of an artist, from Hall's perspective, it's about accessing his artistic ability in much the same way he approaches his life as a whole: "I tell my daughter that it's important to draw exactly what she sees, not what she thinks she sees," he says. "We're all conditioned to see things a certain way and it can cloud our judgment of what it actually is. If we can draw the shadow in a photo or a muscle's definition exactly the way it is and not the way we think it should look, that's the way to do it."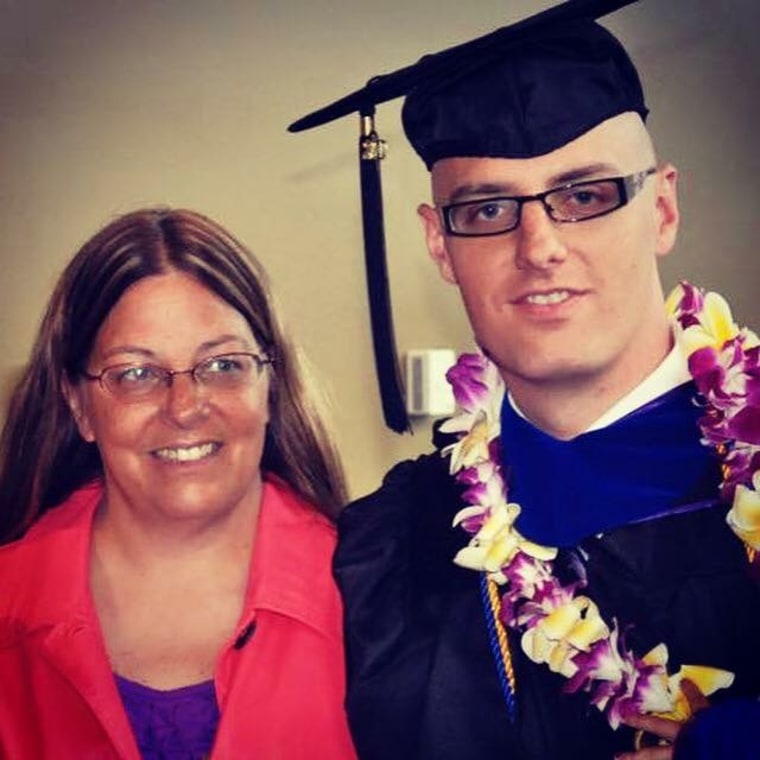 In the few months since Hall reconnected with his art, he is already establishing a mission to prioritize charitable causes (his sister lives with cerebral palsy) as well as encourage others to remain as tightly linked to their own art — in whatever form that may take.
"Now I draw every evening and when I pick up the pencil, I feel my mom's presence," he says. During those hours, it's just me, my art, and thoughts of the time I had with her. She was so giving and that's what drives me to produce the best work I can; to make her proud by creating art that people can connect with and love."
For more of Keegan Hall's work, visit his site at KeeganHall.com or follow him @KeeganHall.