In her everyday life, she's Katie Dorman, a mostly nonverbal student with Down syndrome who attends Suffield High School in Connecticut.
But when the 17-year-old sophomore dons a flowing blonde wig and takes the stage to the tune of Lady Gaga's "Poker Face," she becomes "Katy Gaga" — to the delight of her classmates, the Internet, and the very superstar who inspired her.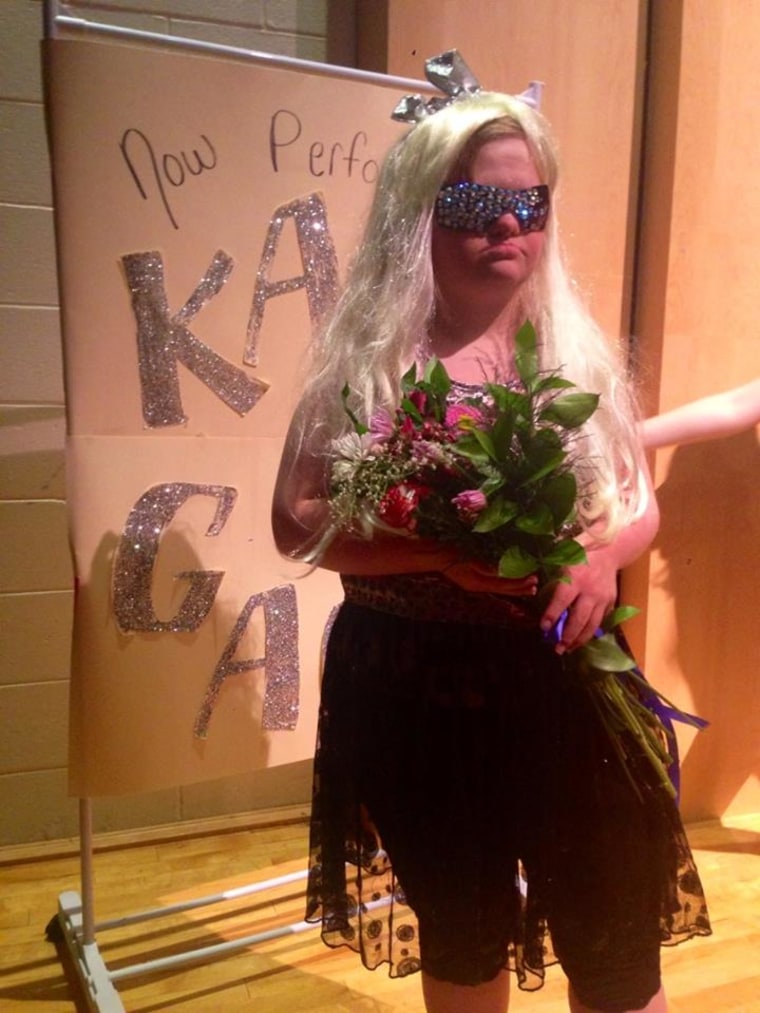 The origins of Katy Gaga began a few years ago, when a school nurse gave Katie an iPod, according to her mom, Pam. Music, it turns out, brings joy and a sense of calm to Katie, who has shied away from conversation in recent years. But even when her daughter isn't saying a word, Pam says Katie beams whenever Lady Gaga is playing.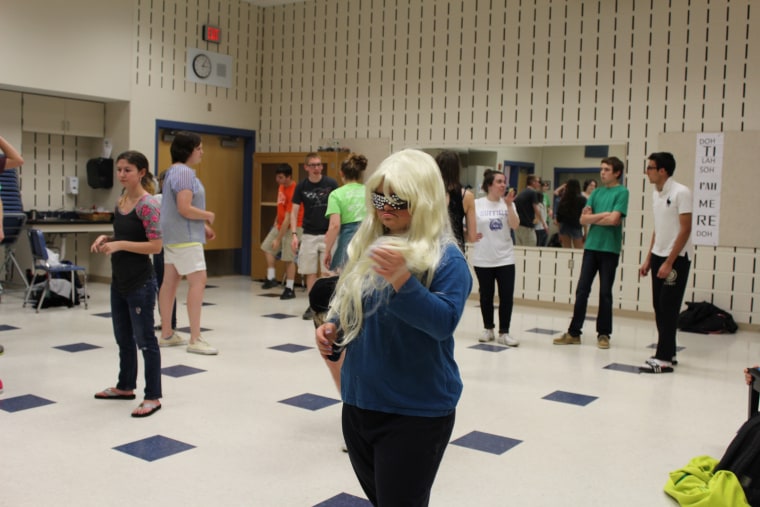 "She was more verbal in the fifth grade than she is now, but she used to sing [Lady Gaga's] songs," said Pam, who added she doesn't know exactly why Katie's been quieter in recent years. "[But] she still kind of mouths the words. Lady Gaga's her favorite."
Katie's an active member of Suffield's United Theater program, which brings together students of different ability levels for stage performances. There, drama club director Stephannie Holland has seen just how powerful Lady Gaga's music can be.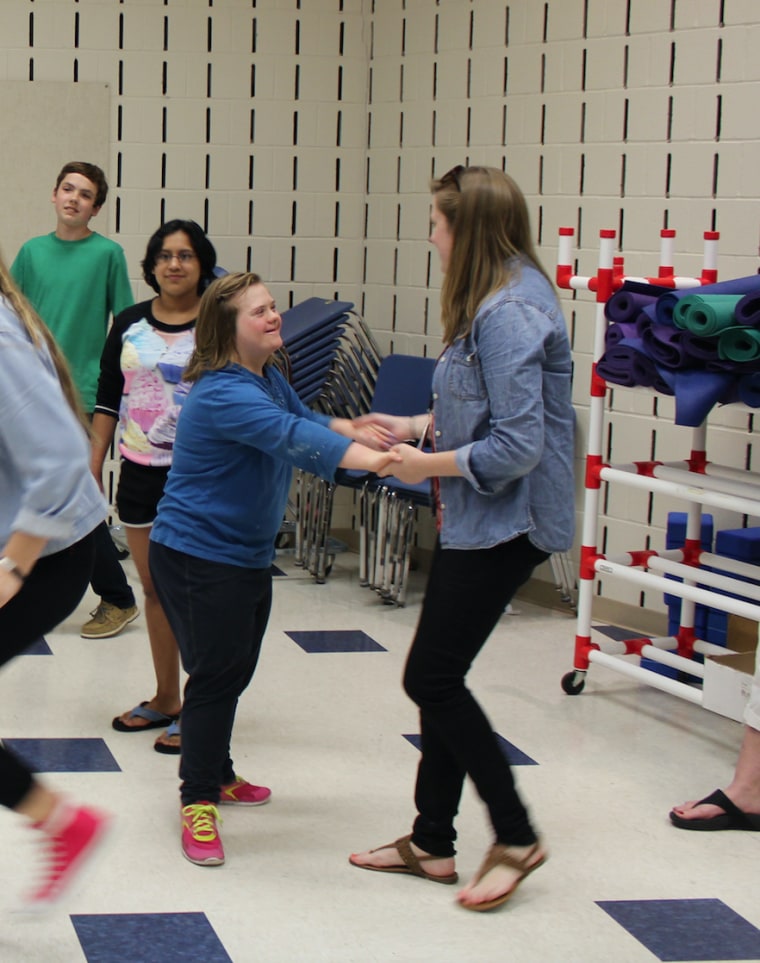 "Whenever you're doing a Unified Theater show, instead of putting the spotlight on someone's disabilities, you're trying to say, 'What do you like to do, and what are you good at?'" Holland said. "And what she loves is Lady Gaga. And when she listens to Lady Gaga, she lights up, and she dances around. So, the kids — this was not me, this was not adults — these students said, 'We know what to do. ... Let's spotlight her, dancing to Lady Gaga.'"
With help and encouragement from Katie's paraprofessional, the teen was outfitted with the wig and sparkly sunglasses, and wowed the crowd at a local performance.
"Katie was just amazing," Holland said. "She was moving. She was excited. And she really had some swag, I have to say."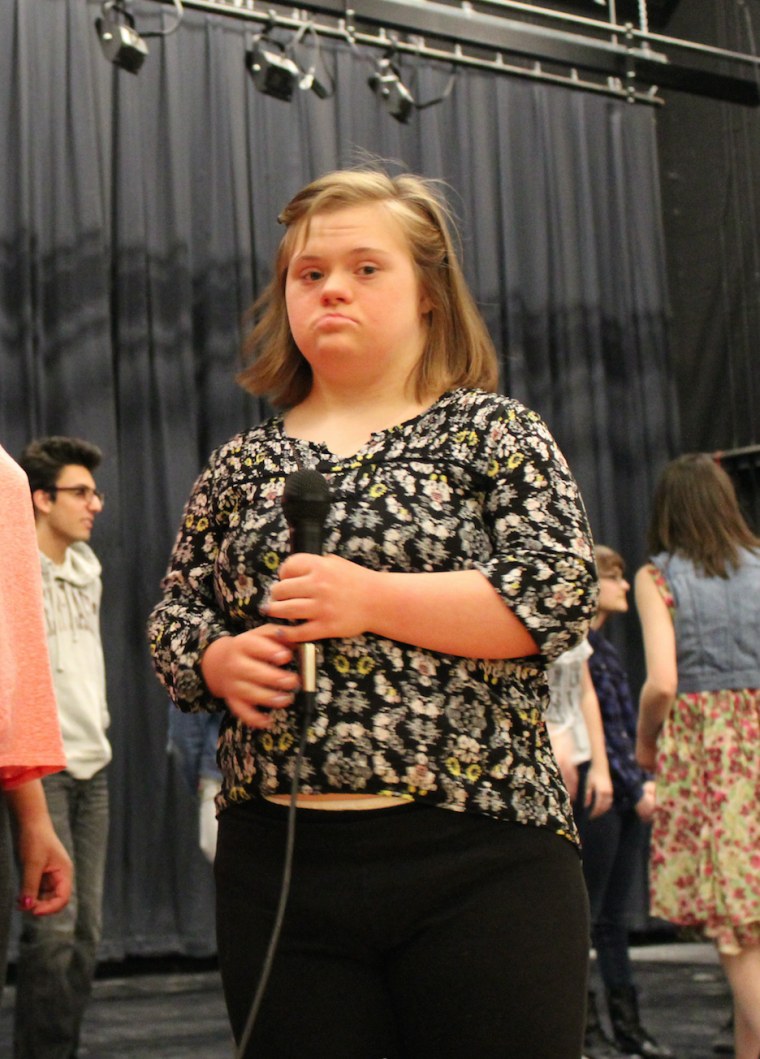 But Katie's fellow United Theater performers, Holland said, weren't satisfied with an audience that was limited to a theater and a few YouTube views.
"They said, 'How can we get this to go viral?' And of course, as the teacher, I said, 'You know how hard this is to go viral?'" Holland said with a laugh. "They said, 'Well, let's try it,' and they came up with this hashtag, #SendKatieToGaga."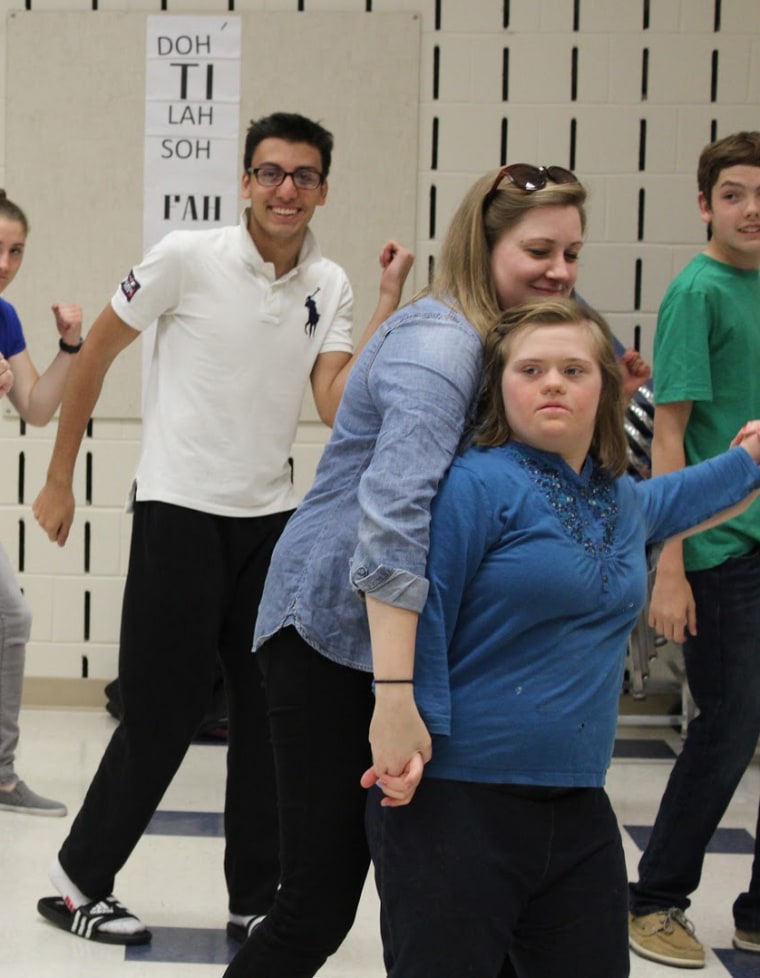 The hashtag started picking up traction, and exploded after local news stations, including NBC 30, aired segments about Katie's buzz-worthy performance.
Over time, one version of the hashtag morphed into the more succinct #KatyGaga. That wound up being the hashtag of choice for Lady Gaga herself, who lavished praised on Katie Wednesday morning via Twitter, calling the high schooler "the best" and hailing her for her "bravery."
Pam said she found out about the tweets Wednesday morning from her 21-year-old son, Ben, who's also a huge Lady Gaga fan. After he emailed his mom a photo of the singer's message, Pam forwarded it someone at the school who showed it to her daughter.
"She said Katie's eyes lit up," Pam added. "You mention Lady Gaga, and you know, at times, her whole face will light up."
Dorman said that while the attention from the pop star and the world at large has been "a little overwhelming," it "just warms my heart."
Even before the tweets were posted, Lady Gaga's camp reached out to Katie's family — a few days ago, a representative from the pop icon's Born This Way Foundation invited her and a guest to the singer's June 29 concert with Tony Bennett at the Oakdale Theatre in Wallingford, Connecticut. Pam said she was told there's a "99.9 percent chance" Katie will get to meet her favorite singer at a meet-and-greet that night, too.
A Connecticut ticket company donated two more tickets to the Dorman family. Pam said Katie will be joined by her brother Ben and two of their good friends. "I kind of backed out because I think Katie will have a better time with the younger ones," Pam said with a laugh. "And it's like a once-in-a-lifetime opportunity for these kids, who have been a big part of Katie's life for so many different reasons."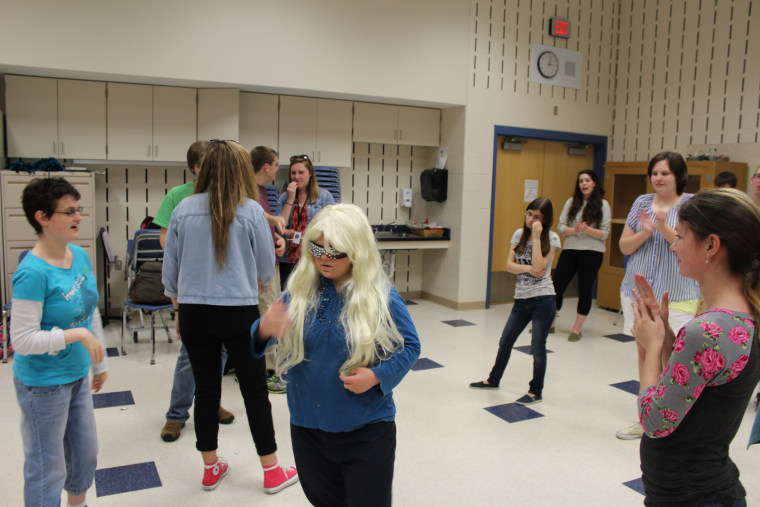 Pam said she's not positive Katie completely understands the scope of her fame. Mostly, she's hoping that Katie's recent trend of more frequent speaking and smiling continues. She believes the feeling of community at Suffield High School may be the reason behind Katie's progress.
When Katie showed an interest in cheerleading, for example, the school's cheerleaders didn't just support her; they gave her a uniform, too.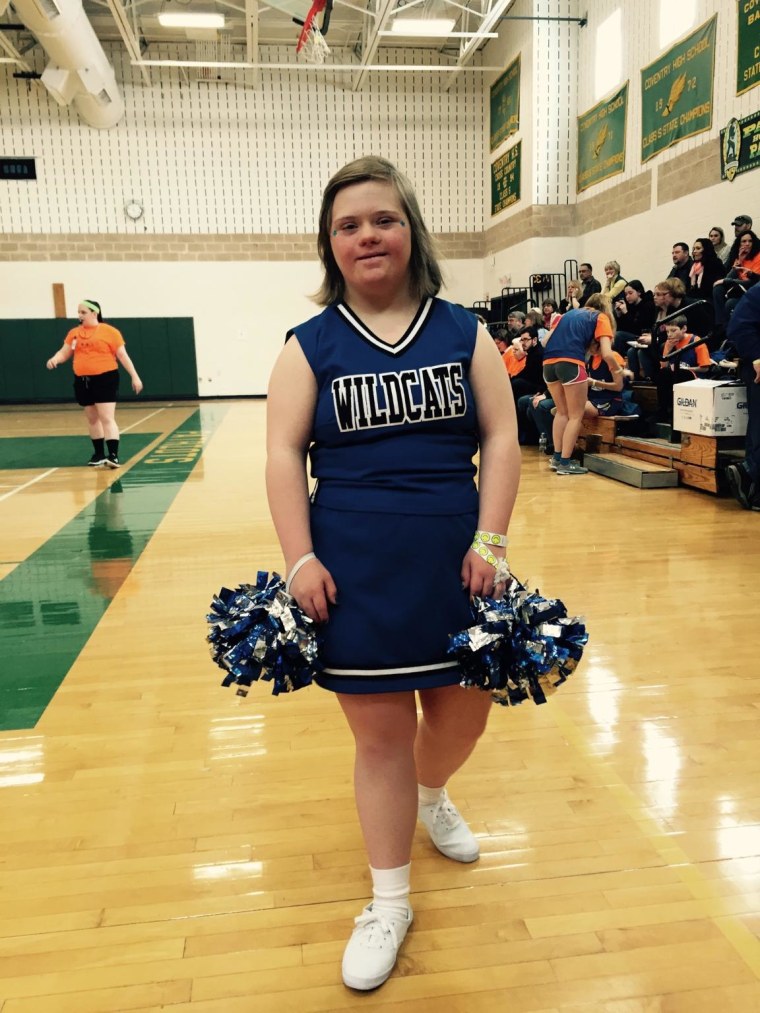 "Everything they've done for her, they did it on their own," said Pam, choking up. "They just all rallied together to do this [Lady Gaga routine] for her. I've seen kids be really mean to one another, but not one person has been mean to her. I don't even know how to explain it, but I wish I could do something for them. Katie's going to see Lady Gaga, but I wish I could take them all."
Follow TODAY.com writer Chris Serico on Twitter.