Katie Holmes helped her daughter, Suri Cruise, celebrate her 12th birthday on Wednesday — and shared a rare photo of the birthday girl with fans.
The "Dawson's Creek" alum took to Instagram with a black-and-white pic of Suri and it's clear she's growing up to look just like her famous mom.
In the pic, the preteen wears a cute "Happy Birthday" tiara. Holmes captioned the sweet image with a bevy of pink heart emojis.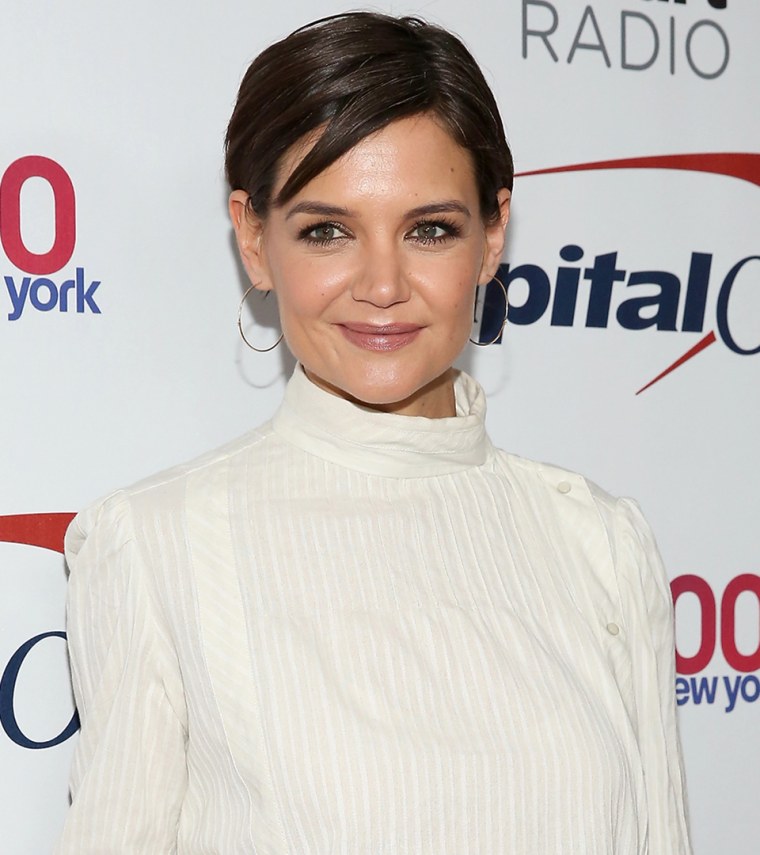 Though the "Oceans 8" star doesn't often share pics of her only child — whose dad is Holmes' ex-husband, Hollywood superstar Tom Cruise — whenever she does, there's no denying the two are look-alikes.
Of course, the pair share a bond that goes far beyond their similar appearances.
Last month, proud mom Holmes opened up to TODAY about how she's raising Suri to be a conscientious child.
"We help out the homeless. We do small acts of kindness ... it's a daily thing," she explained. "I don't over-gift. I don't inundate my child with a lot of things. We're trying to raise good humans and some days we're better at it than others. You don't always get treats."
She's also teaching Suri that her efforts are what matter.
"We just focus on what she's passionate about and how you feel when you achieve your goals. Be true to your sense of opinions. I listen to her... I try to reward her for her hard work, and not necessarily the results of the hard work," she said.
But, quipped the star, "I also demand a 100 on a spelling test!"