For a while, Katie Holmes and her daughter Suri, now 11, were regular tabloid fodder and Holmes got tons of mom-judging. But Holmes said she's never lost focus on job No. 1 for every parent: "Raise good humans."
"I do a lot to put perspective on life," Holmes told TODAY.com in an interview. "We help out the homeless. We do small acts of kindness. Again, it's a daily thing. I don't over-gift. I don't inundate my child with a lot of things. We're trying to raise good humans and some days we're better at it than others. You don't always get treats."
Never miss a Parenting story! Follow TODAY Parents on Facebook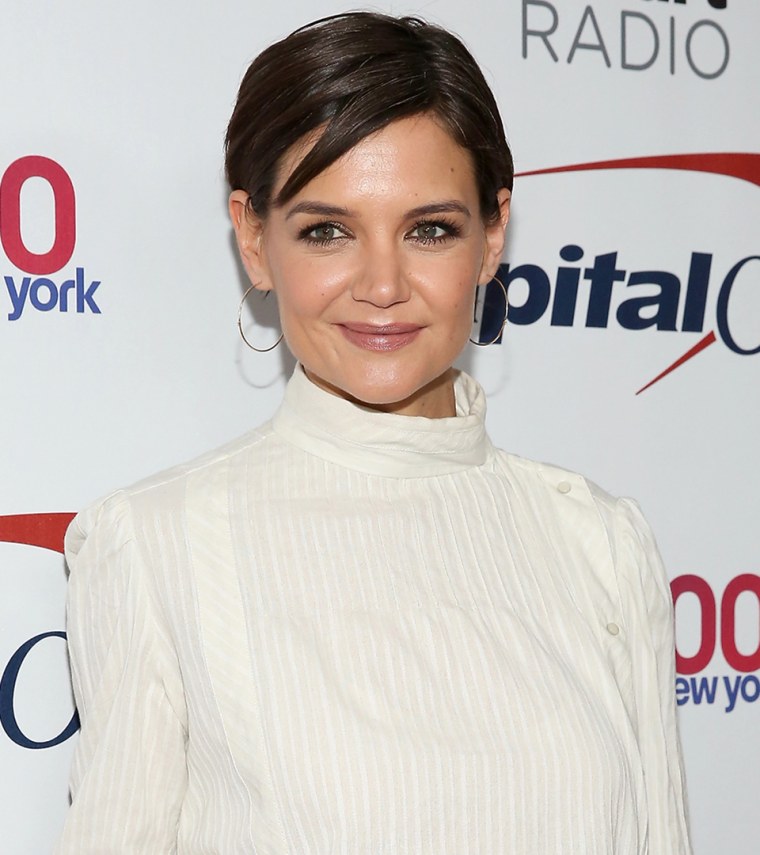 Plus, she's teaching Suri effort is what matters.
"We just focus on what she's passionate about and how you feel when you achieve your goals. Be true to your sense of opinions. I listen to her. It's a daily thing. I try to reward her for her hard work, and not necessarily the results of the hard work," she said.
But, quips Holmes, "I also demand a 100 on a spelling test!"
She's kidding. Another thing Holmes isn't too fixated on: a "Dawson's Creek" reunion. The dreamy show premiered in January 1998, and launched the careers of both Holmes and Michelle Williams, whose character died of cancer. So getting the gang back together isn't really much of an option.
"We've all talked about that. The show was nostalgic when we made it. Let's leave something where it was," said Holmes.
Holmes is prepping to direct another movie, and is promoting Nom Nums Snackables, a series of collectible cereal bowls featuring the scented characters.
"I have a little niece who's this age and they love all this stuff," she said. "I love that kids are using their hands. It's fun."
On the fashion front, Holmes is changing her look — again.
She debuted a pixie cut in October. In person, it's messily perfect and suits her impeccably. But, the actress said that you always want what you don't have.
"I miss my long hair. We all go through that. As soon as you chop it, you wonder, what happened?" she said.
So, she's growing her own hair back out. For now, said Holmes, "I wear a lot of hats. Obviously I don't wear it in a bun every day, which is what I used to do. I shower and go."