Cody Gifford has become the spitting image of his famous father.
TODAY's Kathie Lee Gifford noted Tuesday that her son bears a strong resemblance at 28 to a dashing young Frank Gifford from his days as a star on the New York Giants during his Hall of Fame career.
During a party in Beverly Hills on July 26 for the Hallmark Channel, Kathie Lee wasn't the only one to notice the resemblance to her late husband, who died at 84 in 2015.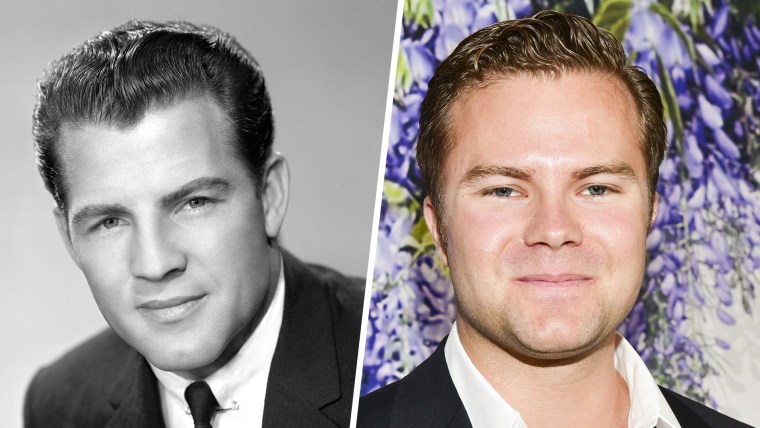 She was there to spend some time with Cody and her younger daughter, actress Cassidy Gifford, who turns 25 on Thursday. A family photo she posted on Instagram had fans remarking about the resemblance between father and son, as well as Cassidy looking like a mini-me of Kathie Lee.
"So many people were saying, 'Gosh, Cody looks just like Frank now,''' she said on TODAY Tuesday. "He really does."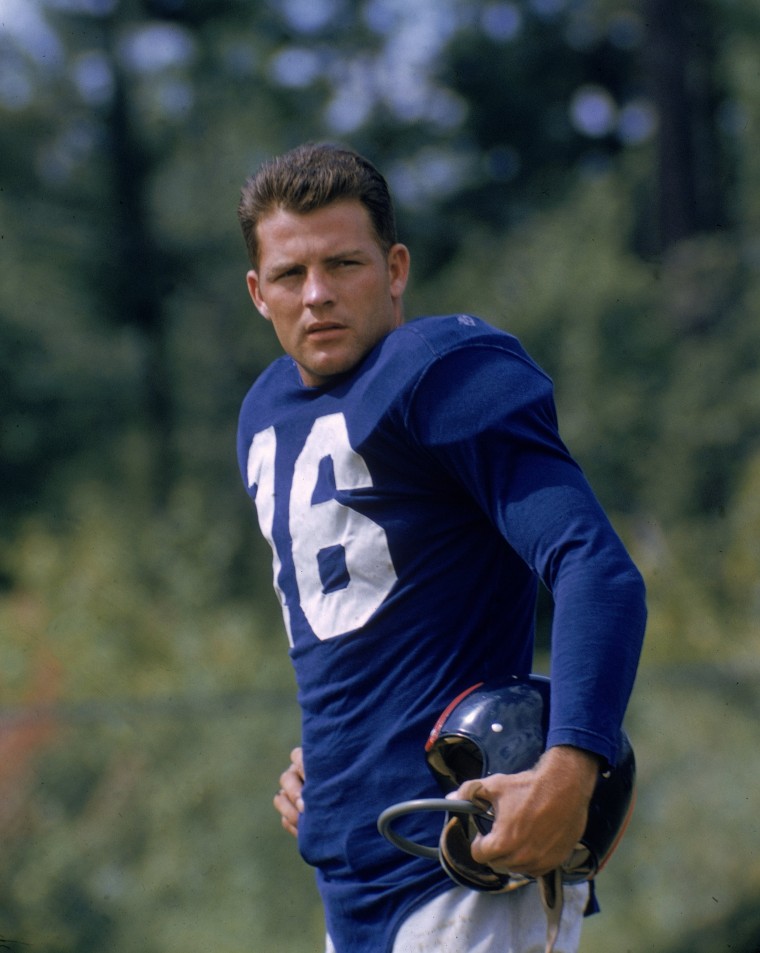 Cody followed in his father's footsteps growing up, playing football at the University of Southern California before earning a master's degree at Oxford University.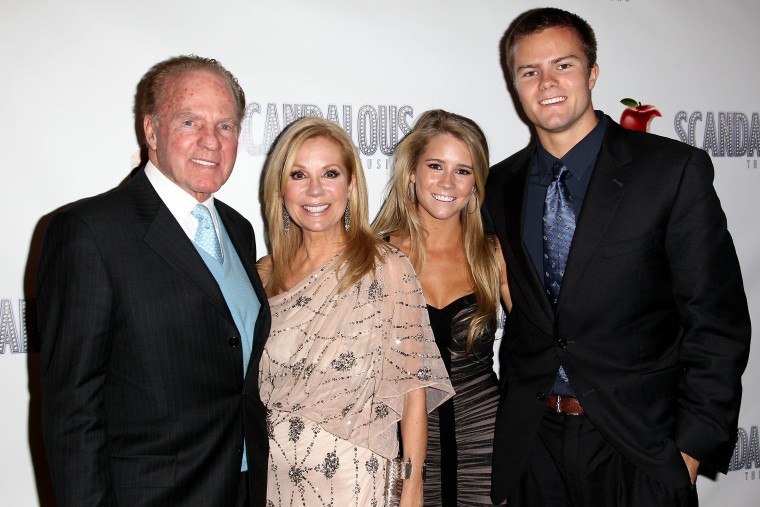 He paid tribute to his father in 2014 by helping shepherd his memoir, "The Glory Game: How the 1958 NFL Championship Changed Football Forever," to the big screen for HBO Films.
Cody also honored his father by attending a special event in 2015 in Frank's hometown of Bakersfield, California, where he spoke in his memory.
Follow TODAY.com writer Scott Stump on Twitter.