Katherine Heigl and husband Josh Kelley just welcomed a new addition to the family — a baby boy.
A rep for the former "Grey's Anatomy" star told People that the new bundle of joy arrived on Dec. 20, and that he's named after his dad.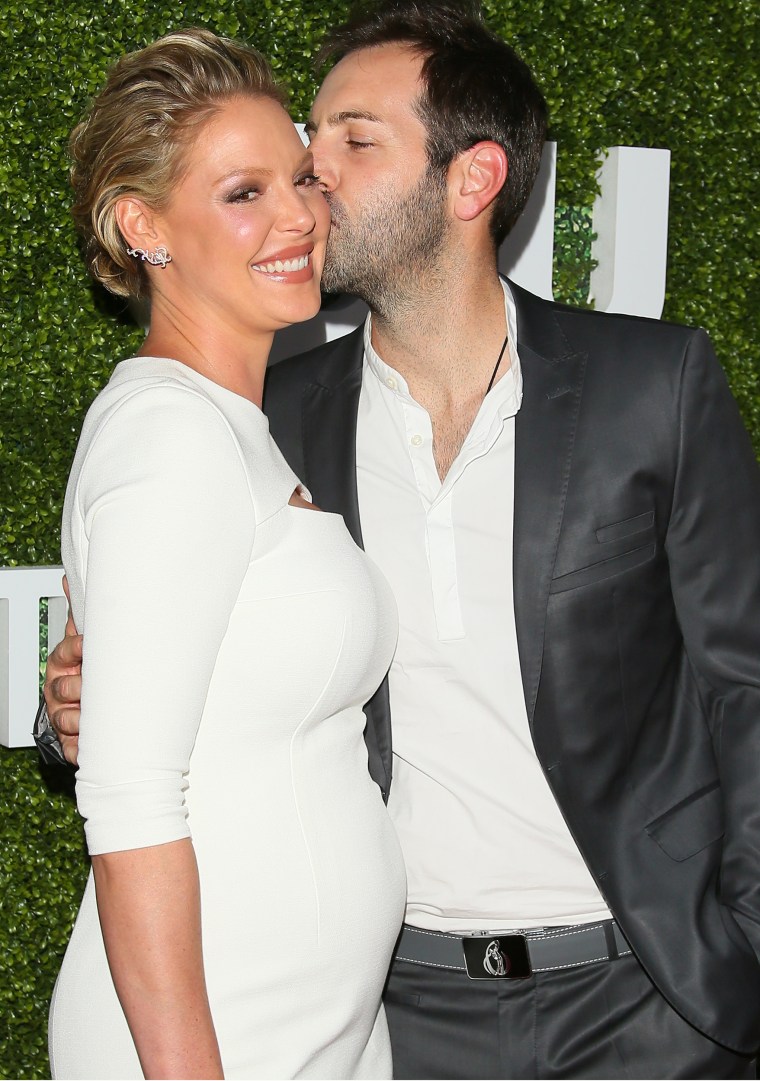 Joshua Bishop Kelley Jr. is the first son for couple who already have two daughters, Naleigh, 8, and Adalaide, 4.
RELATED: Katherine Heigl shares sonogram pic, says first pregnancy is 'unexpected but thrilling'
Their daughters were adopted, so while child-rearing is nothing new for these parents, pregnancy was new to Heigl.
"We've known for a while that we wanted to add to our family and frankly didn't really care how we chose to do that," the actress explained when she announced the happy news her blog in June. "We were considering adoption again, fostering, or pregnancy if possible. Seeing as I have never been pregnant and as my OB/GYN reminded me last year, I'm of advanced maternal age, I wasn't sure pregnancy was even in the cards for us. Turns out it was very much in the cards!"
RELATED: Katherine Heigl 'embarrassed' by 'Grey's Anatomy' Emmy drama, 'Knocked Up' remarks
And even back then, when little Joshua was still months away, Heigl said that her daughters were already "over the moon" about their brother-to-be.
Congratulations to the whole family!
Follow Ree Hines on Twitter.