Snow cute!
Kensington Palace released a set of new photos Monday of Prince William and Duchess Kate during a quiet vacation they took last week with their family on the slopes of the French Alps.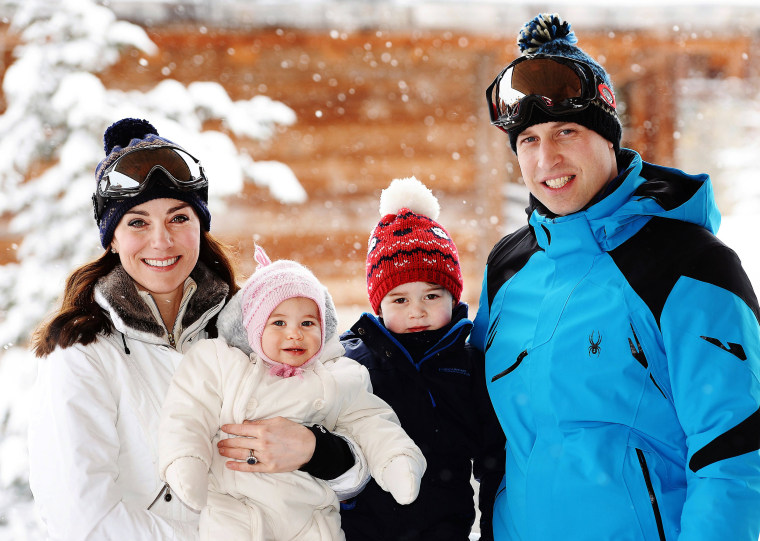 "This was their first holiday as a family of four and the first time either of the children had played in the snow," the palace said in a statement. The couple invited a photographer from the Press Association to take the pictures, most of which feature the couple with their 2-year-old son, Prince George, and his 10-month old sister, Princess Charlotte.
RELATED: See a young Queen Elizabeth playing with Prince Charles as a toddler
"It was a very special and fun short holiday for the family, and they are grateful that John Stillwell was able to capture the moment so well," the palace said.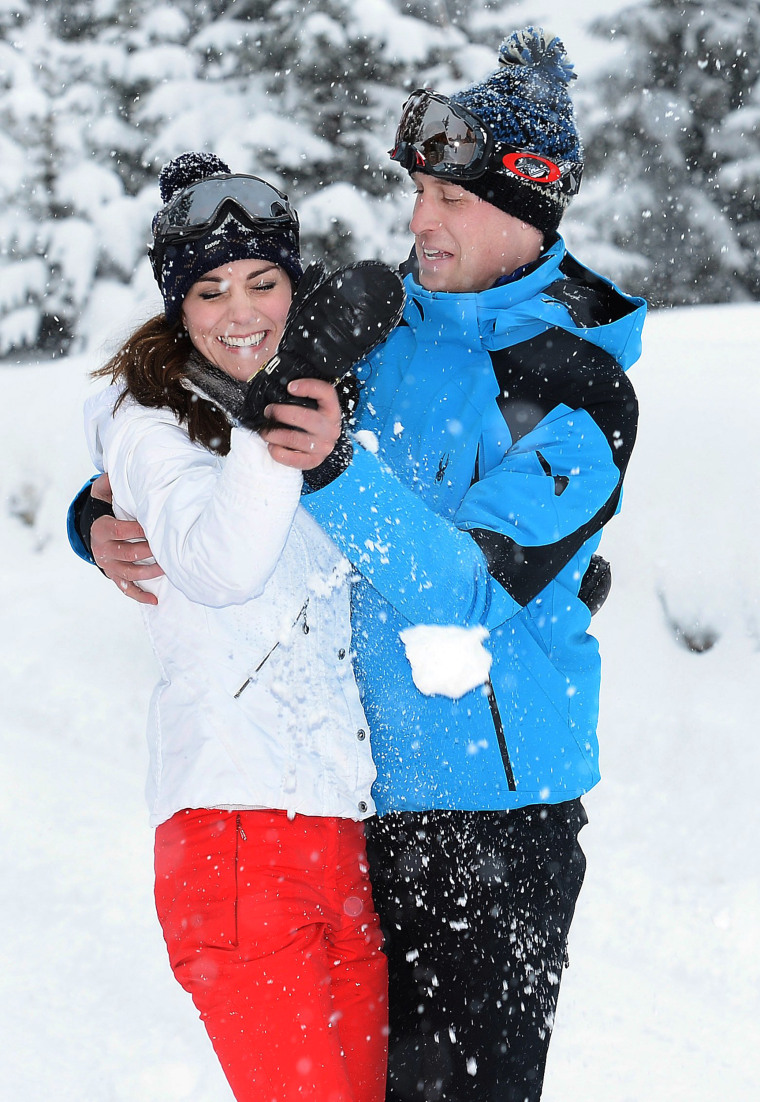 In addition to sweet family photos featuring pink-cheeked children, the palace also released pictures of the Duke and Duchess of Cambridge in the midst of a playful snowball fight.
The photos provided the public of a rare chance to see how young Princess Charlotte is growing – including a peek at two new teeth!
The photos also represent a policy Prince William and Duchess Kate have requested from media covering them to help protect their children's policy and allow them to have a relatively normal upbringing.
In exchange of privacy, the royal couple have released photos of certain milestones involving their family, such as when George entered pre-school. When the young prince started his first day of nursery school in January, his proud parents marked the milestone by releasing two photographs on social media.
Follow TODAY.com writer Eun Kyung Kim on Twitter.