Kate Middleton is getting close to giving birth to royal baby number two. With the little prince or princess's arrival imminent, we wonder: What will the duchess pack in her pregnancy go-bag? Will she bring a fancy silver rattle? A pretty dress to wear for the baby's debut (like she did when Prince George was born)? Or, is she just like us — loading a bag with nipple cream, snacks and an iPod with serene music?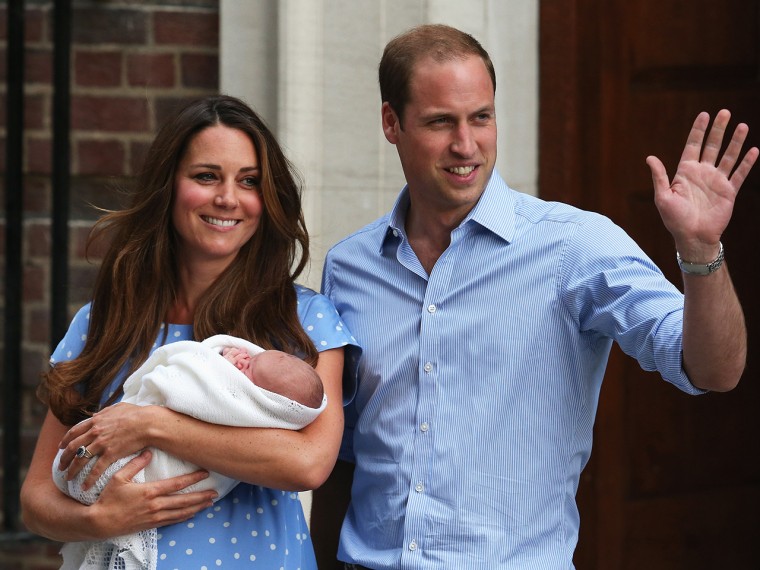 Here, real-life moms share what they packed, forgot to pack, didn't need to pack and ripped off from the maternity ward before heading home with their newborn. After all, whether you're a royal or a commoner, having a new baby is a great equalizer.
1. You won't have time for the extras
"You are so tired and overwhelmed that you won't be using the iPad or reading magazines, so don't bother packing those things. My husband went to high school with the nurse's aide, so she hooked us up with a box of formula, newborn diapers and wipes — so definitely swipe those items." — Allison Souto Byrne
2. Take items to help you breast-feed
"I took a ton of those gel pads for your nipples from the hospital. They are expensive and I wore them nonstop the first month I was breast-feeding." Pro tip: Store the pads, which provide cooling relief, in the fridge to keep them extra cold. — Rachel Garcia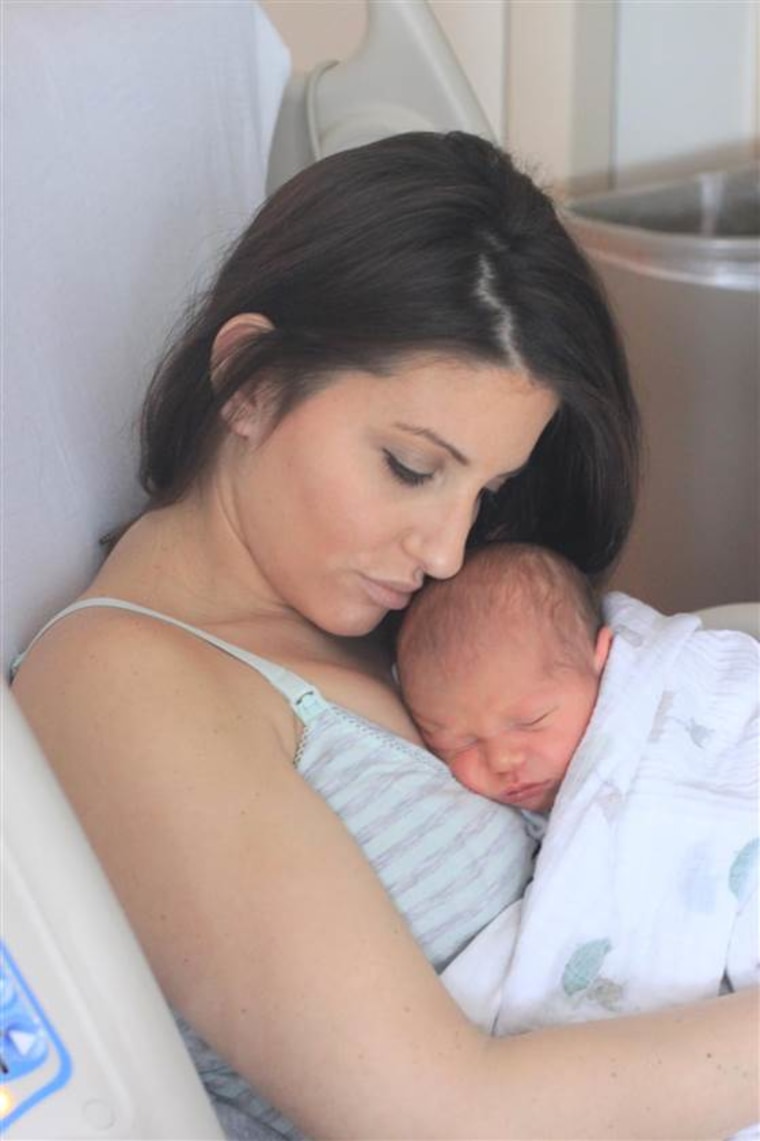 3, Leave room for swag bags
"We lucked out and were given a package of things to take home: Diapers, two swaddling blankets, pacifier, new tubing and other parts for the breast pump, long narrow ice packs for 'down there' (they are the best!)." — Julie Postma
4. Pack plenty of panties
"I snatched a tub of Tucks (medicated cooling pads for hemorrhoids) and those super stretchy boy-short panties. They were awesome for the postpartum bleeding and that first big cycle, because they aren't binding in the way regular cotton panties can be. They securely and snuggly hold those large pads you use after birth to eliminate leaks." — Marianne Mullins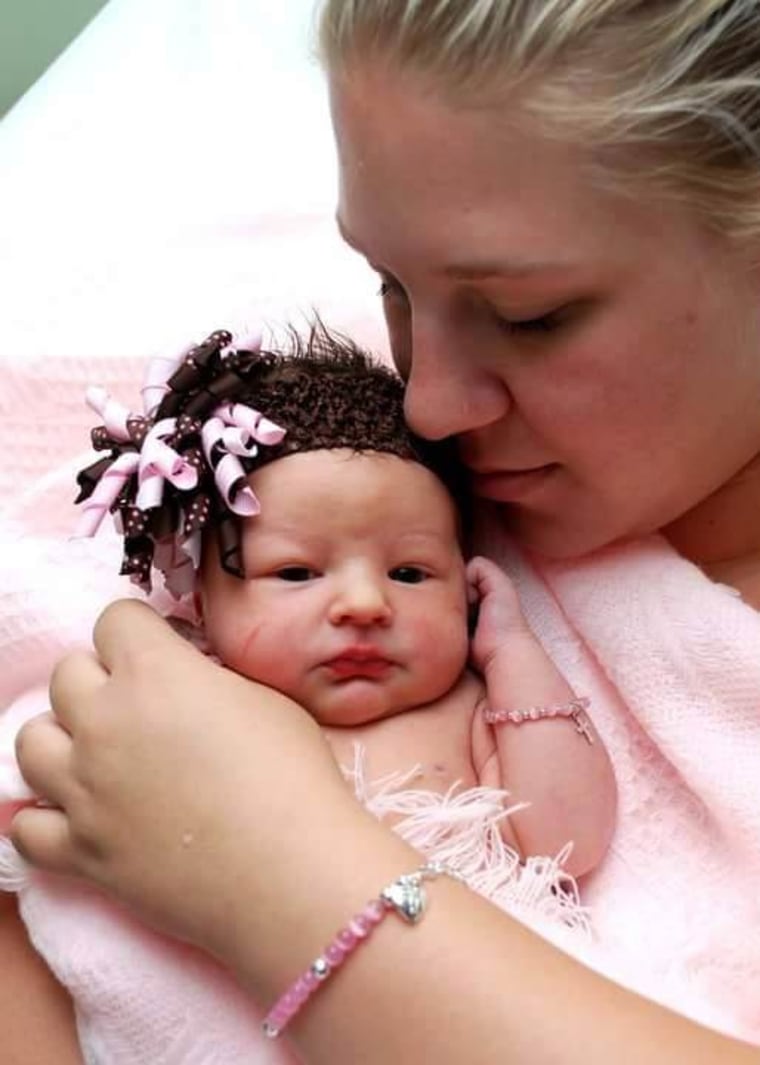 5. Wear pajamas that make you feel (and look) like you
"When I gave birth to my first child, I didn't pack PJs and just wore the hospital gowns. However, when I had my second baby, I was sure to pack cute, comfy outfits because I didn't want my son — the big brother — to see me in hospital clothes and think I was sick. I wanted him to recognize me as his mommy — it's really important." — Michelle Eisenberg
6. A few travel essentials can make all the difference
"Pack makeup face wipes, Evian spray mist and a headband. The mist was amazing during labor, keeping me cool and refreshed. The headband kept hair out of my face and the makeup wipes helped me freshen up each morning and night from my hospital bed." — Lyla Gibbs
7. Don't forget dad
"It's not just about you and the baby — don't forget dad. Pack snacks for your husband so he doesn't have to leave for food while you're in labor. If your husband is sleeping over, make sure to pack his toothbrush and some comfy clothes for him. As for stuff to snatch from the hospital: If you have a dog, have your husband take something home your newborn wore, like a onesie, so your pet can begin to acclimate to the scent of the baby." — Robin Sessen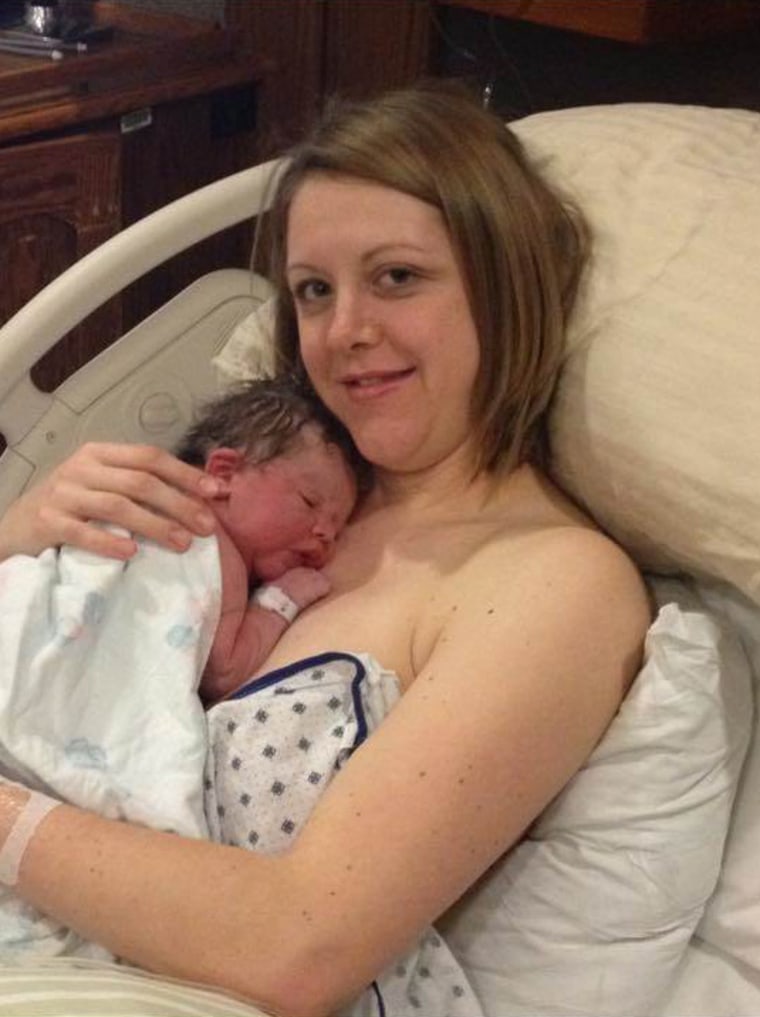 8. You might want makeup for photos with your newborn
"I had a scheduled C-Section and because it was a major surgery, I was told not to wear any makeup or lotion. And I also forgot to pack my makeup bag. Luckily my sister ran out and picked up mascara, a powder compact, blush and lip-gloss. I wanted to have a natural makeup look for when visitors came — and for photos in the hospital with my newborn." — Kelly Paterson
9. Bring a big brother or big sister gift
"We packed a big sister present from the baby. My daughter was three when her baby sister was born. She wasn't thrilled with the idea of sharing me, but was super excited to open up a 'Frozen' coloring set from her baby sister." — Karen Conte.
10. Make friends with the nurses
"Pack a receiving blanket! I didn't and the hospital didn't allow me to take one home, but my awesome nurse helped me smuggle one so I could swaddle the baby for our car ride. Grab as many cans of numbing spray you can fit in your bag. That stuff is incredible while recovering from an episiotomy." — Lyzzette Hernandez