Kate Hudson may wear her heart on her sleeve, but she wears her football fandom on her upper left arm.
Just check it out: During her visit to TODAY Monday, the co-star of "Kung Fu Panda 3" showed up in a sleeveless top that prominently showed her toned arms ... one of which was wrapped in a temporary tattoo that read "Broncos."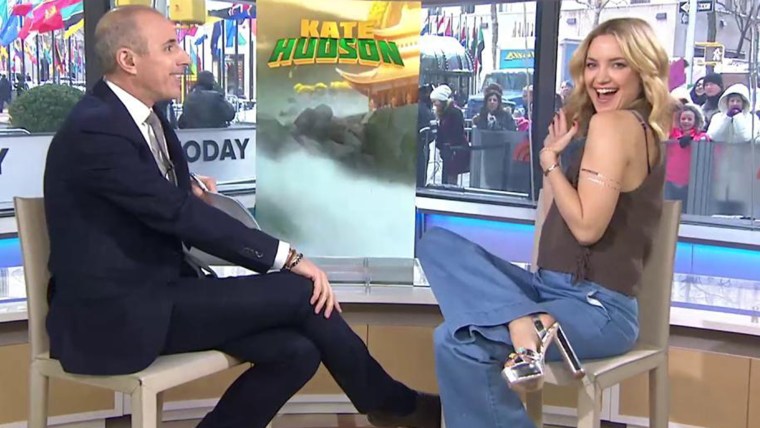 Conveniently, the Denver football team has just secured its spot at Super Bowl 50 against the Carolina Panthers.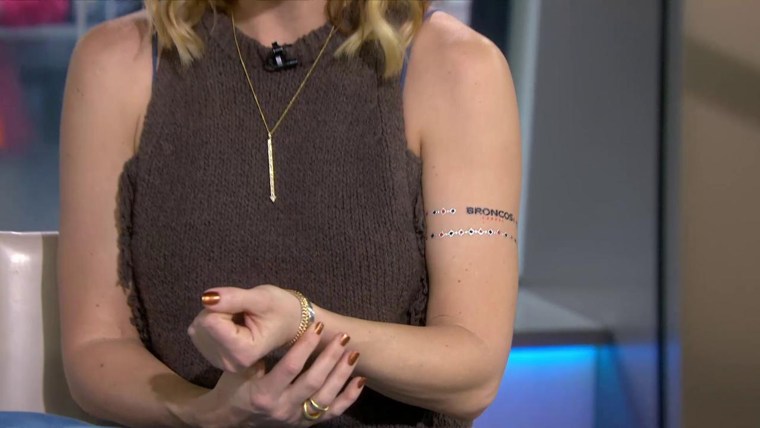 "I'm a big Peyton Manning fan," she said of the team's quarterback. "And I grew up in Colorado. So when Peyton Manning found his way [to] the Broncos, our whole family was like aaaah!'"
MORE: Kate Hudson shows off chic bob haircut on Instagram
Turns out she's the kind of fan who jumps up and down during games. "I do," she told anchor Matt Lauer. "Well, I grew up with three boys, that's what we do."
Speaking of boys, her 12-year-old son Ryder was probably as excited as she was to have hear appear in "Kung Fu Panda 3." But having an adolescent son (her other child is 4-year-old Bingham) means she has had plenty of time to sharpen skills other than acting.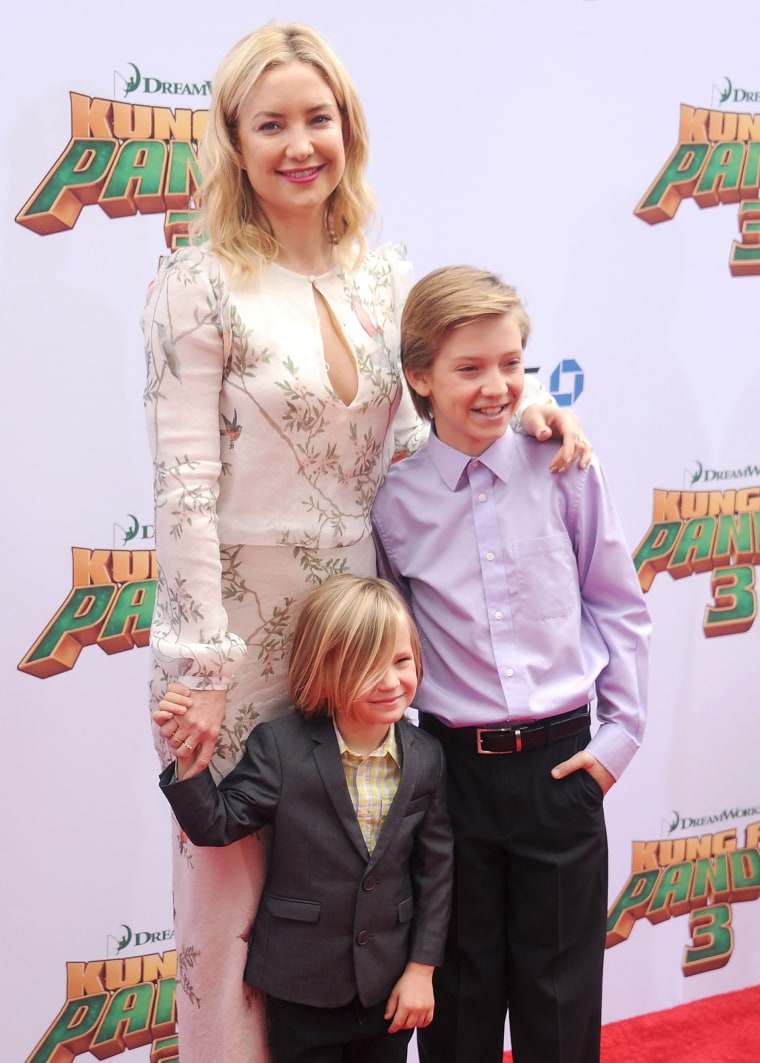 MORE: Kate Hudson and son beat airport boredom with 'Trap Queen' dance-off
"The best thing I probably do is — I'll say I'm a pretty darn good parent," she said. "I got good kids."
But having kids means she's learned things about herself. "Ryder's turning out to be — I'm really super proud of him. And I had something to do with that, so I think parenting is where I feel probably my strongest."
That said, she's holding her breath a little longer for the final decision. "Then we get to 18. We'll see what happens," she grinned.
"Kung Fu Panda 3" opens in theaters on Friday, January 29.
Follow Randee Dawn on Twitter.