Kate Hudson is Shape's June cover girl, and the super-fit actress opened up to the magazine about embracing her body, perfecting her workout and being inspired by her mom, Hollywood star Goldie Hawn.
The 37-year-old mom of two told the magazine she loves her body because she works hard to be healthy and strong. In fact, she said, it was Hawn who instilled her sense of discipline in her when she was just a little girl.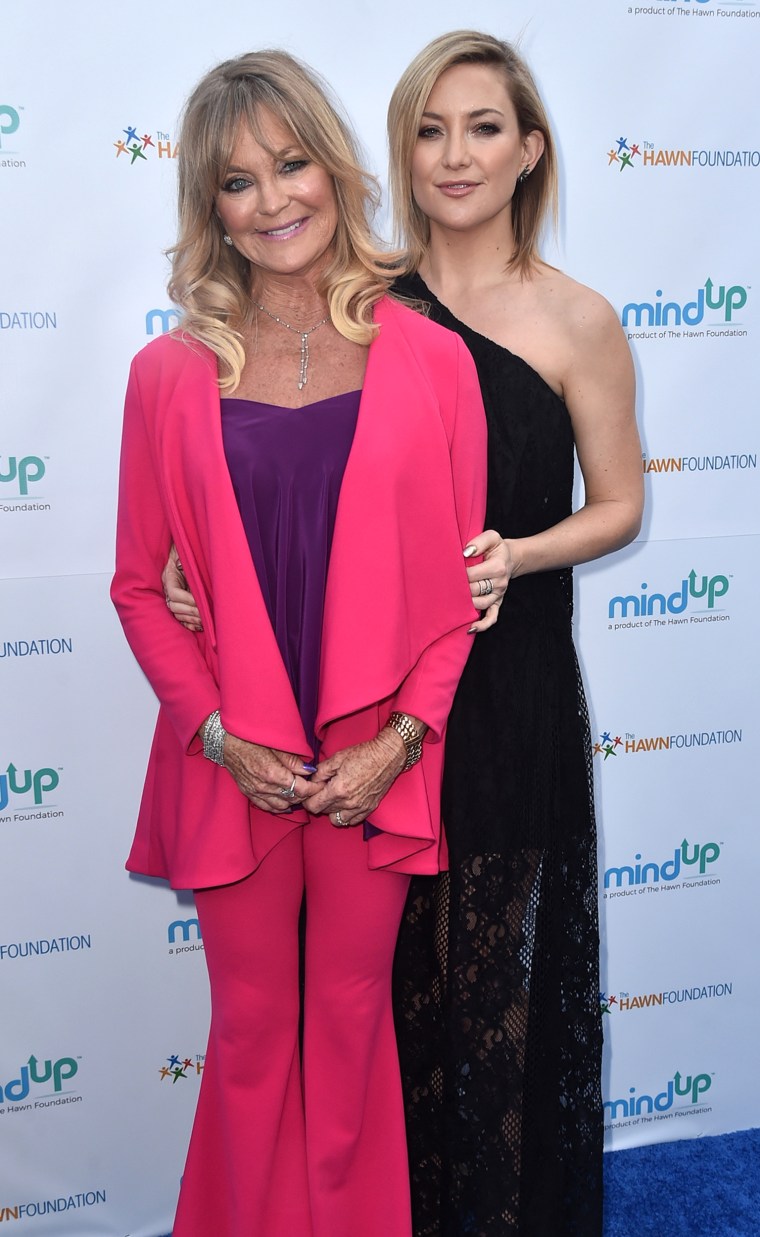 "I was three years old when my mom enrolled me in dance class, and I practiced intensely until I was about 14. I was not a big fan of ballet, but she made me do it," said the "Mother's Day" actress.
Now, she's grateful Hawn never allowed her to quit. "It was the best thing she could have done for me. In dance, you're constantly competing with yourself, and you're only as good as your practice."
That discipline comes in handy for Hudson, who models several pieces from her new Fabletics swimsuit collection in the magazine's pages, and is the first to admit her exercise routine is as spontaneous as she is.
RELATED: Goldie Hawn shares throwback birthday tribute to Kate Hudson — see the cute pic
"Some people need structure and a regimen, but I'm not a planner. When I exercise, I need to connect to myself and see how I'm feeling at the moment, because my mood is constantly changing," said Hudson, who recently published her first book, "Pretty Happy: Healthy Ways to Love Your Body."
Some days the actress is practicing Pilates, but on others she's exercising in the great outdoors — or wherever her busy schedule takes her. "I'm a nature girl. I grew up in Colorado and was always outside. I still am, even when I'm in the city," said Hudson.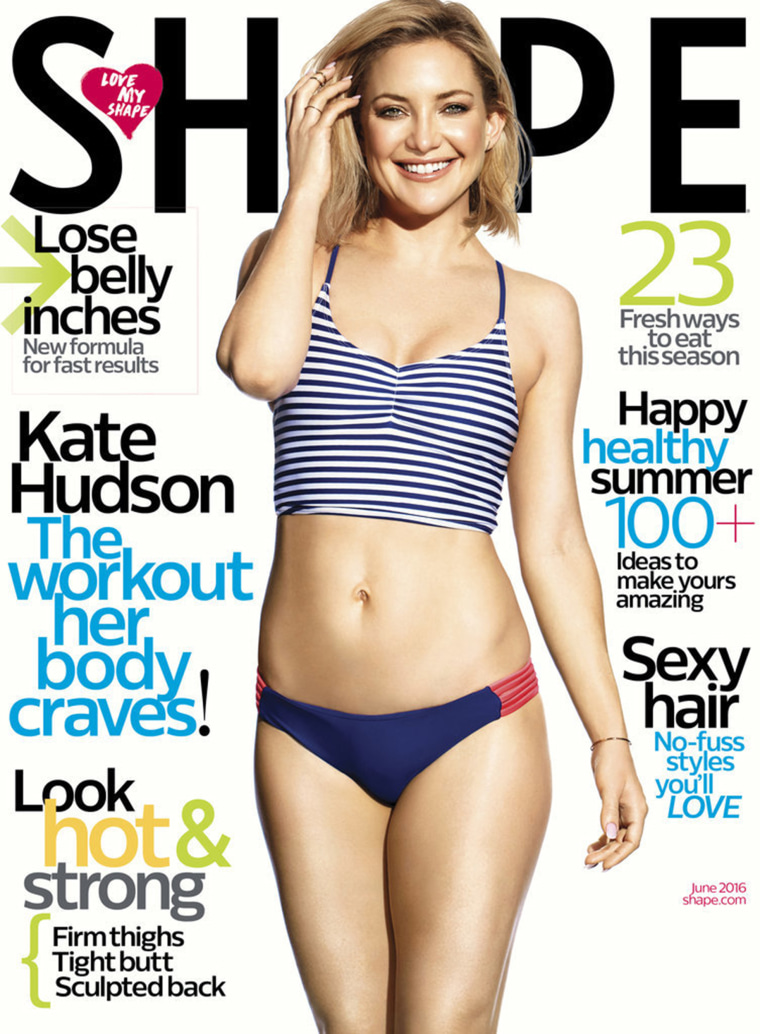 "If I'm in Amsterdam, I get on a bike, ride everywhere, and really see the place ... In New York City, if I'm staying downtown and have a meeting uptown, I'll put on my earphones, listen to great music, and just walk. There's nothing better than walking in Manhattan."
RELATED: Kate Hudson: Mom Goldie Hawn is 'my great confidante'
Hudson also credits her mom for teaching her the importance of enjoying a good meal — including Goldie's own home cooking. "When I was growing up, everybody came to our place for dinner on Sundays. It was a joyful house. Food was very important; there was always something good cooking," said Hudson.
RELATED: Kate Hudson's favorite healthy snacks, plus her go-to 4-ingredient recipe
"Mom went to India a lot in the seventies, so she made curries and dal. She cooks Southern food too — her dad was from Arkansas. She makes a mean biscuits and gravy and chicken and dumplings."
"My mom has always been healthy, but she's not a health nut. I'm the same way," Hudson added. "I absolutely believe in enjoying my food."
Shape's June 2016 issue hits newsstands on May 24.