When Kate Hudson and son Ryder found themselves waiting to get up in the air over the weekend, they decided to get down in the airport lounge.
On Sunday, the 36-year-old actress posted a video of their ultimate airport boredom buster.
While Kate shows off her moves in the clip, it's her 11-year-old son who really steals the spotlight . Ryder doesn't just dance, he raps along to Fetty Wap's "Trap Queen."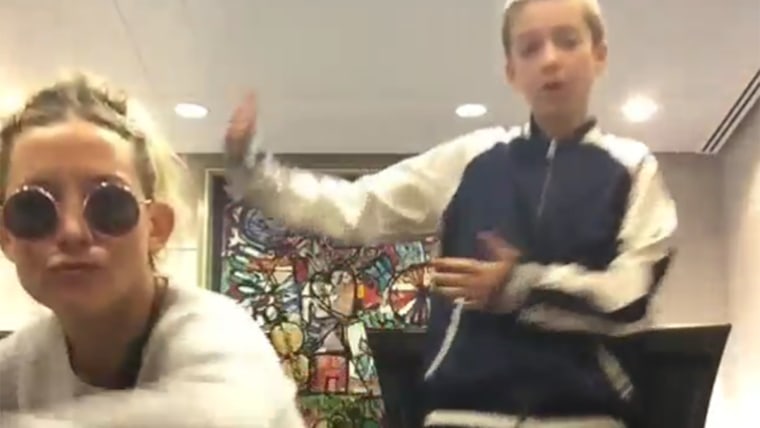 "How we deal with airport lounge boredom," Hudson wrote in the caption accompanying the video before adding a string of hashtags, including #TrapQueen #DancingWithMyBoy and #HeyWhatsUpHello.
She also threw in a tag any parent can appreciate: #WhenYourPreTeenWantsHisOwnInstagramAndYoureLikeNoooooooo.