Whether it's hiding from her children or wanting to watch "The Bachelor" instead of helping with math homework, Kate Hudson admits she's felt like a bad parent at times.
In a revealing essay in the May issue InStyle magazine titled "Sometimes I Feel Like a Bad Mom,'' the actress writes frankly about her struggles with balancing her work and home life, plus some of the good and the bad of parenting.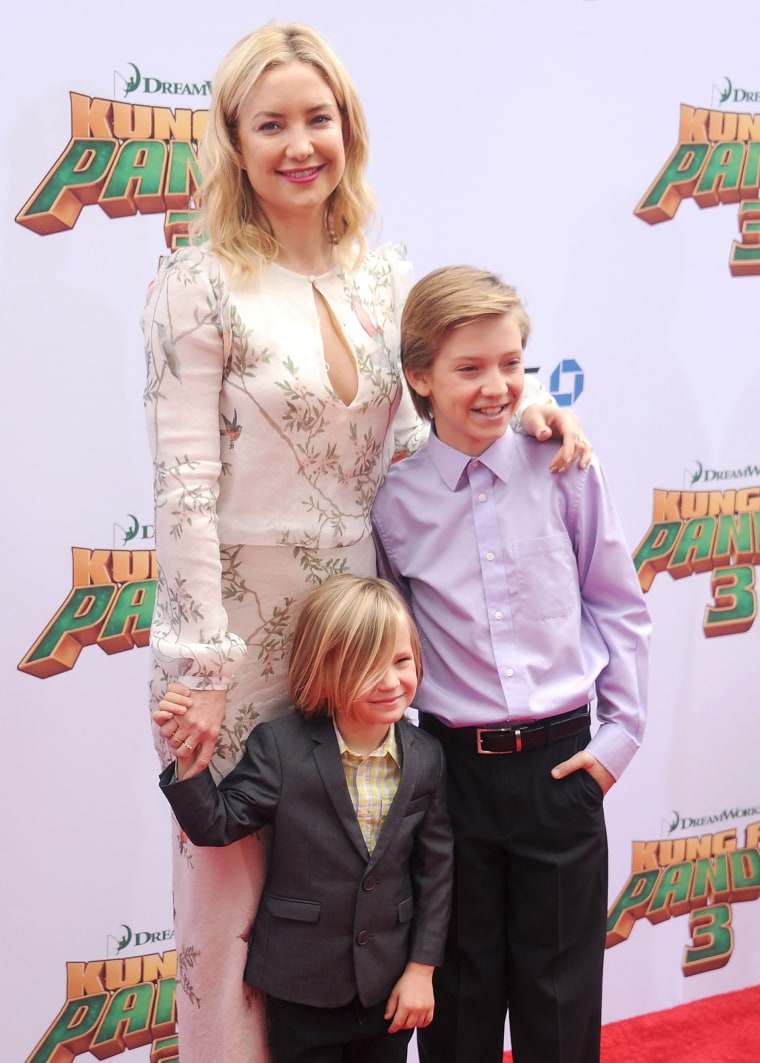 "Some days I feel like I should win best mom of the day award, and some days I find myself doing strange things that don't have any real purpose, in faraway corners in my house, and I realize I am literally and deliberately hiding from my children,'' she wrote.
While she told TODAY in January that parenting is "where I feel my strongest," she admitted that sometimes doing math homework with her two sons, Ryder, 12, and Bingham, 4, admittedly isn't the most stimulating activity.
"Yes, I help my kids with their homework,'' she wrote. "But I also get bored doing it. I will sit and listen to my children pontificate and discuss their ideas till the day is long because it warms my heart, but I really don't want to do math! I'm gonna say it: I'd prefer to watch 'The Bachelor' rather than do fractions and divisions."
RELATED: Kate Hudson talks football, motherhood: 'Parenting is where I feel...my strongest'
Like many moms, the actress struggles to find that perfect balance between career and raising her children, knowing it's more about the effort than actually achieving what may not be possible.
"Even though every primal ounce of the nurturing, domestic woman in me gets pulled, I'm a hunter as well,'' she wrote. "And I love to hunt! And as a woman I feel that somehow we are supposed to feel apologetic about wanting both. But I don't want to apologize for that anymore. Being both already comes at an emotional cost, without adding society's antiquated idea of the traditional roles of man and woman in the home."
Follow TODAY.com writer Scott Stump on Twitter.