Want to know what an expert pair of grandparents looks like? Just like Kurt Russell and Goldie Hawn!
Kate Hudson posted a picture of her mom and Russell snuggling up with Hudson's new baby girl Rani Rose, and we're almost as in love as they are:
"Grandma and Grandpa duty...or should I say Mr and Mrs Claus," wrote Hudson in the caption, a reference not only to the holiday (note the Christmas tree in the corner!) but also Russell's and Hawn's upcoming movie, "The Christmas Chronicles," in which they do play the Claus clan!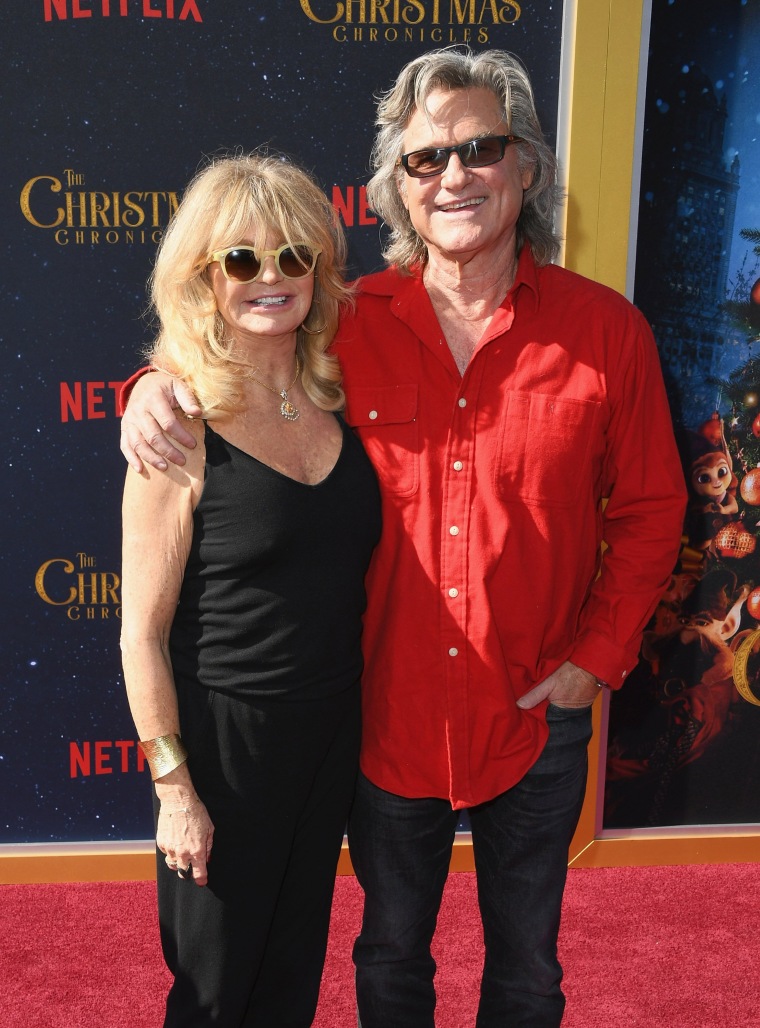 Russell, 67, and Hawn, 73, are on their sixth grandchild with little Rani, who was born two months ago to Hudson and musician Danny Fujikawa. Rani joins Hudson's other children, Ryder, 14 (whose dad is Black Crowes singer Chris Robinson) and Brigham, 7 (whose dad is Muse singer Matt Bellamy).
Hawn's son Oliver (who also appears in "Chronicles") also has three children with wife Erin Bartlett: Wilder, 11, Bodhi, 8, and Rio, 5.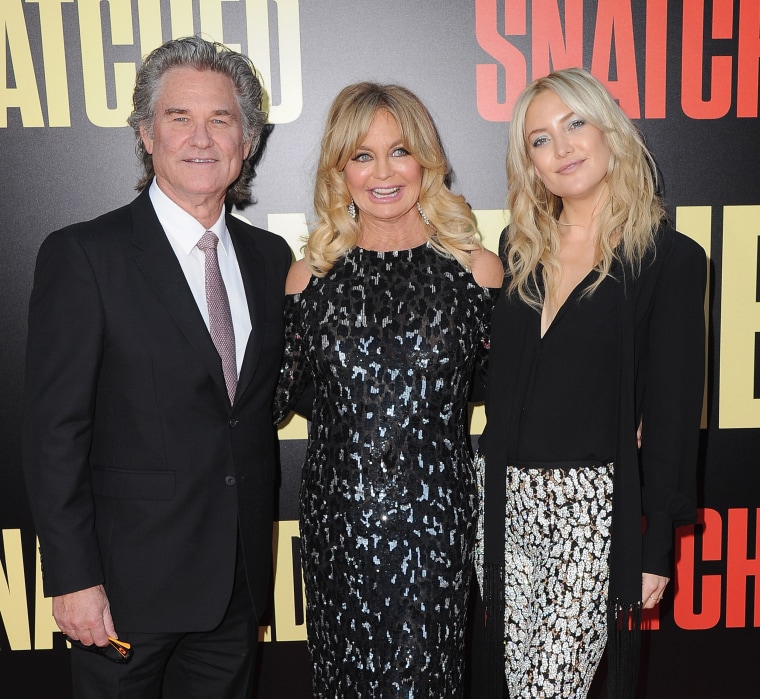 Phew! That's a lot of grandparenting for the couple, who are unmarried but have been together for 34 years and shared a joint Hollywood Walk of Fame star ceremony in May.
"She's unbelievably cute," Russell gushed about his granddaughter when he visited TODAY in November. "She is really adorable."
And pretty soon, she'll be calling her grandparents by their family names: Gogo (as Hawn told TODAY in 2014) and Gogi (as Russell confirmed during his November visit).
But for now, we kind of like to think of them as Mr. and Mrs. Claus, holding the greatest gift any grandparents could have wished for.