For those who got to know Kate Gosselin and her "Plus 8" when six members of that brood were still babies, this may seem hard to believe: The sextuplets are now teens!
On Wednesday, Aaden, Alexis, Collin, Hanna, Joel and Leah turned 13, and on the eve of their birthday, mom took out a sweet keepsake from their early days.
Gosselin posted a photo of it — a single diaper — to Instagram.
"Sitting in my room with the kids... thinking back to almost 13 years ago," Gosselin wrote. "I pulled out this extra small preemie diaper from the NICU."
The tiny diaper doesn't even cover her palm completely in the pic.
"I've kept it in my bedside table drawer, wherever we moved...to always remind me of how far we've come!!" she added. "The kids were awed!"
The three boys and three girls were born 10 weeks premature, and if the memento fails to capture just how small they were at birth, Gosselin added a hashtag "#TwoAndThreePounds" to really make the point.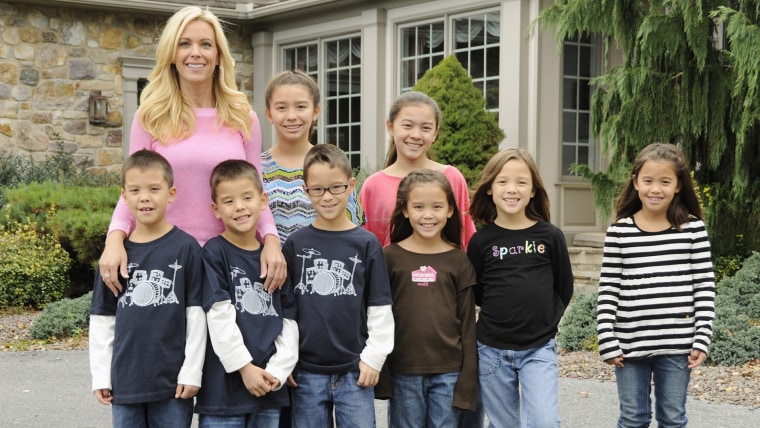 Multiples run in the family. The reality TV mom and ex-husband John Gosselin are also parents to twins. Big sisters Cara and Mady are 16 years old.
RELATED