They grow up so fast!
That's probably exactly what's running through the mind of Kate Gosselin, whose twin girls Cara and Mady just turned 17. Seems like just yesterday they were smiling their way through being stars on a reality show, "Jon and Kate Plus 8"!
And in celebration of their birthday, mom posted an adorable throwback pic of the girls on Instagram with lovely thoughts.
The twins' dad (and Kate's ex-husband) Jon Gosselin also posted a pic of his oldest daughters:
Cara and Mady, who were born on Oct. 8, 2000, were thrust into the spotlight when their sextuplet siblings arrived (Aaden, Collin, Joel, Alexis, Hannah and Leah) in 2004 and the whole gang became part of the reality show of their lives, which aired on Discovery Health and TLC.
Kate and Jon split in 2009, and Kate retained custody of the children.
The twins appeared with Kate on TODAY in 2014, but kept quiet when asked if they were doing OK despite their years in the spotlight.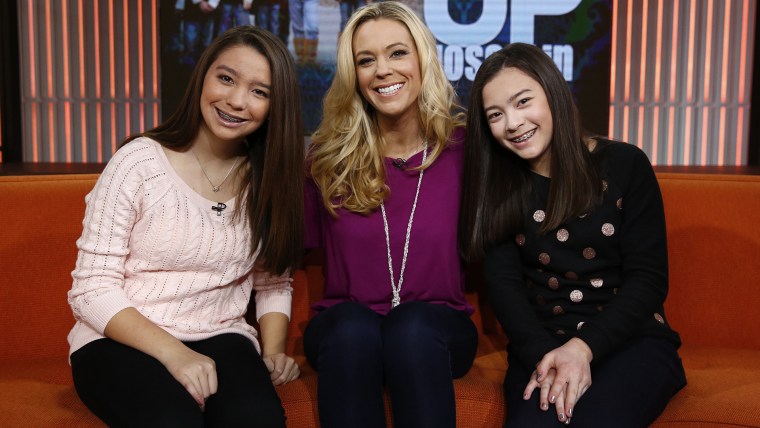 "A lot of people think that filming our show has damaged us, but it's only really helped," Kate said instead.
It can't have been easy, but we sure hope the girls are doing well — and that they had a very happy birthday!
Follow Randee Dawn on Twitter.