Kaley Cuoco's daughter has some new friends to play with — the family goats!
In an Instagram story shared Saturday, April 29, the 37-year-old posted a video of her kissing her 1-month-old daughter, Matilda, on a farm as Taylor Swift's "Never Grow Up" plays in the background.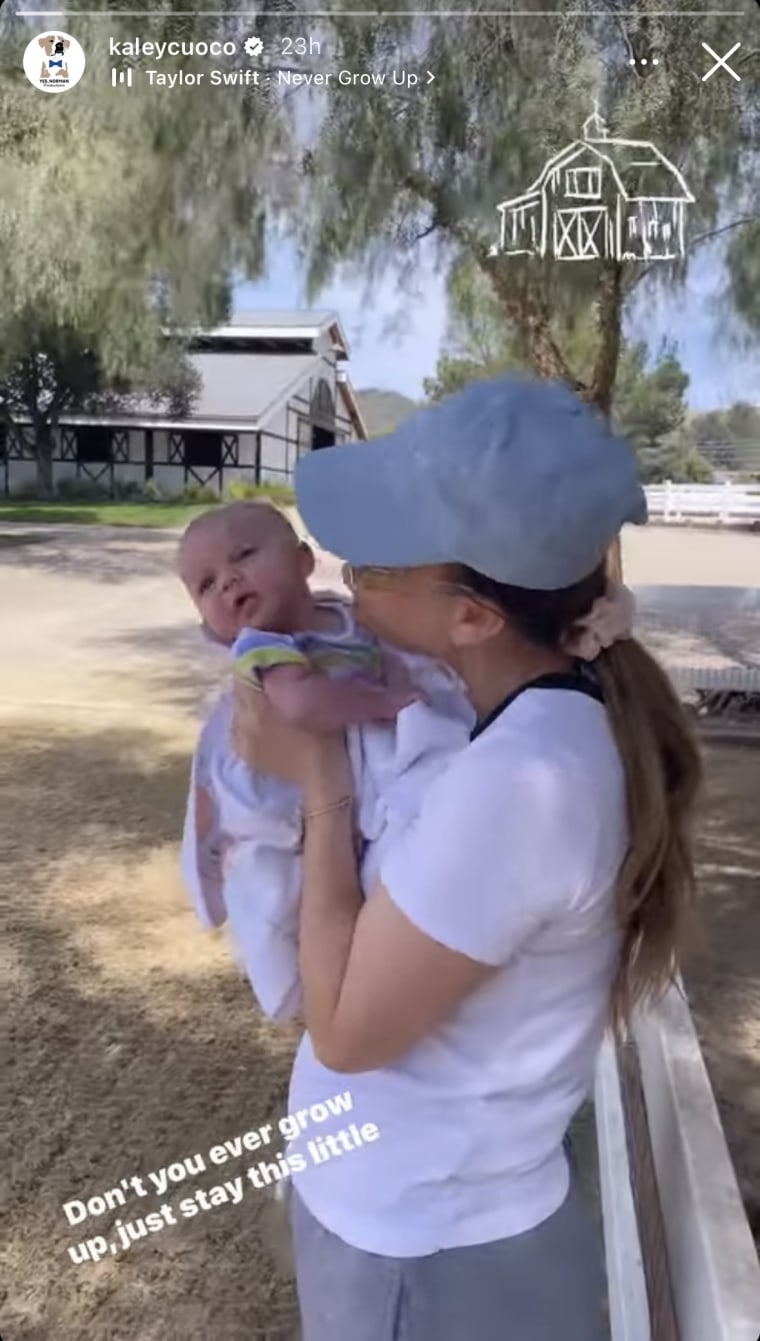 The next story is an image of Cuoco showing her baby girl some goats, who are all intently studying the little one.
"All the littles are very interested in the human little haha," she wrote over the photo.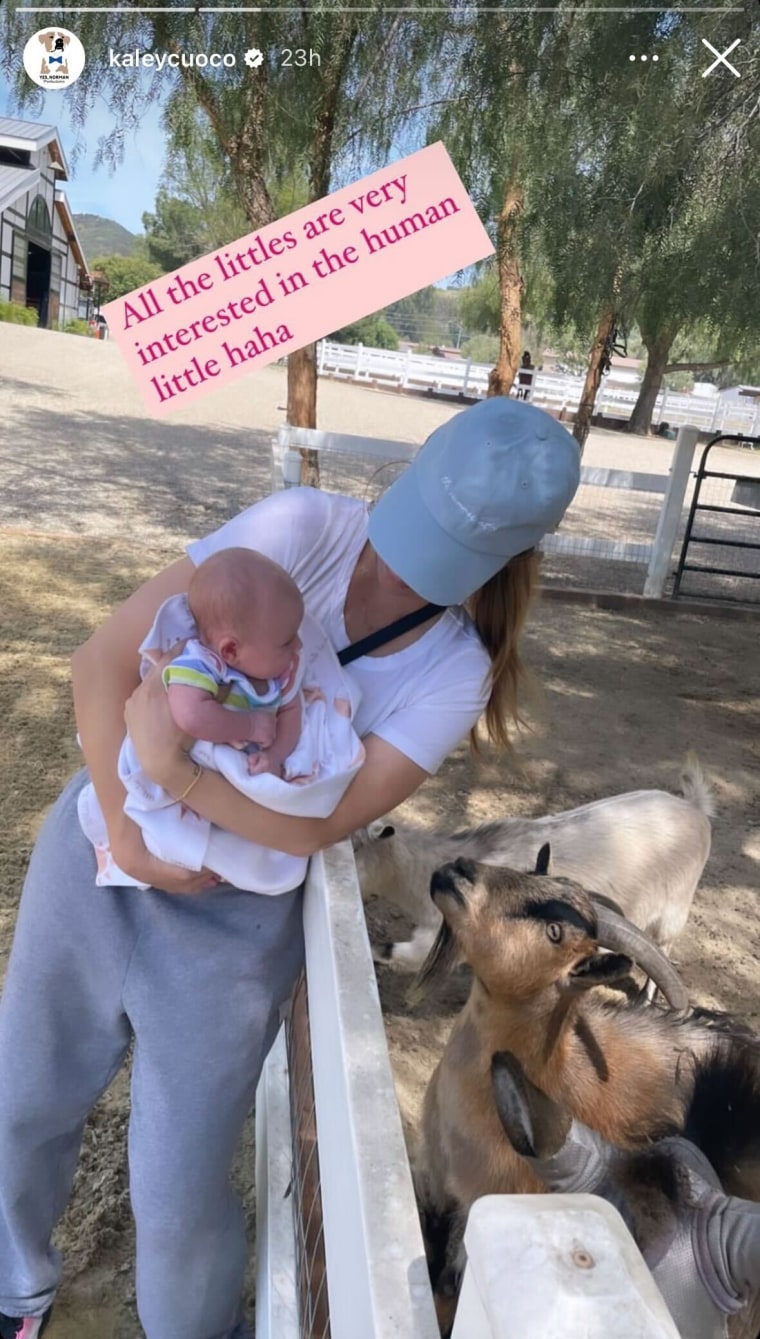 In another photo, Matilda is holding onto a woman tagged as Stephanie Fanning, who appears to be dressed in all black riding gear. Cuoco added a teddy bear gif to the bottom.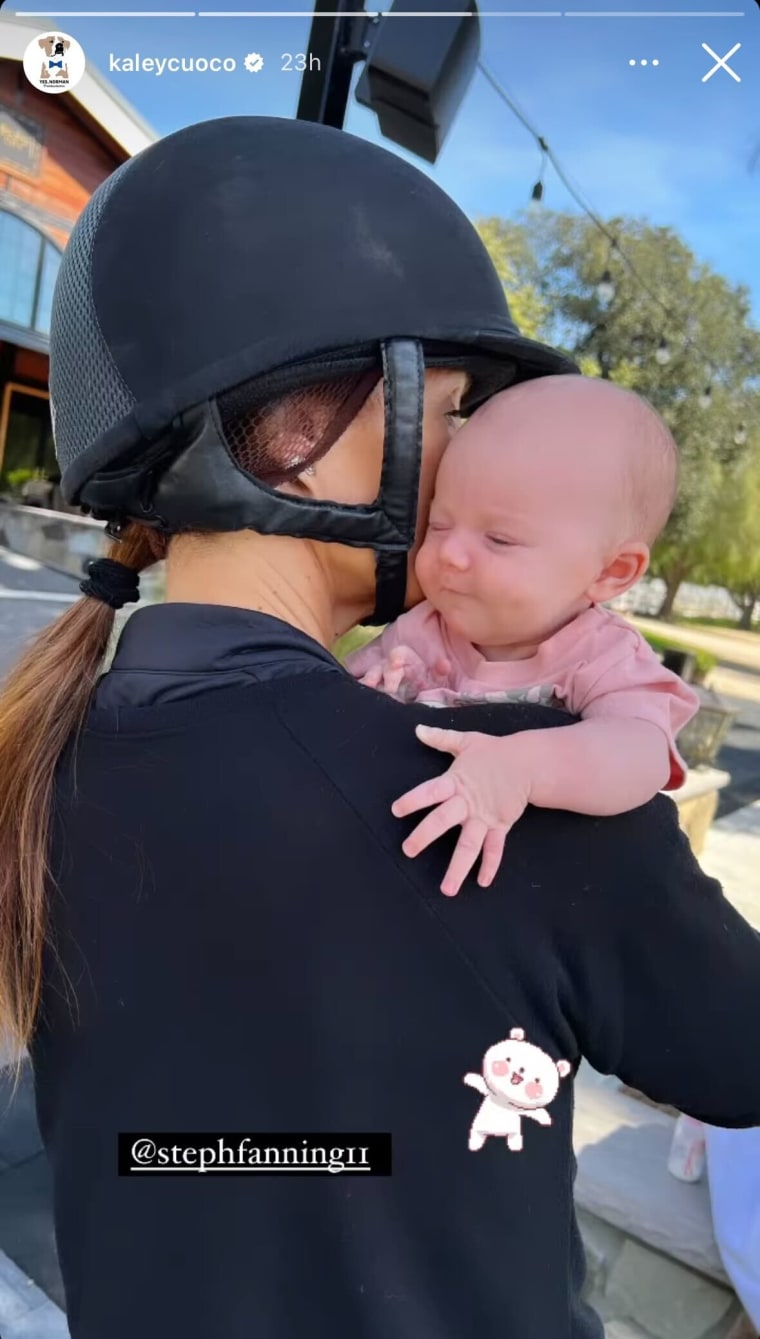 The "Big Bang Theory" star posted a final picture sporting sunglasses, a blue hat and white t-shirt, holding her daughter in her arms in front of the goats.
"Born a farm girl!" she wrote.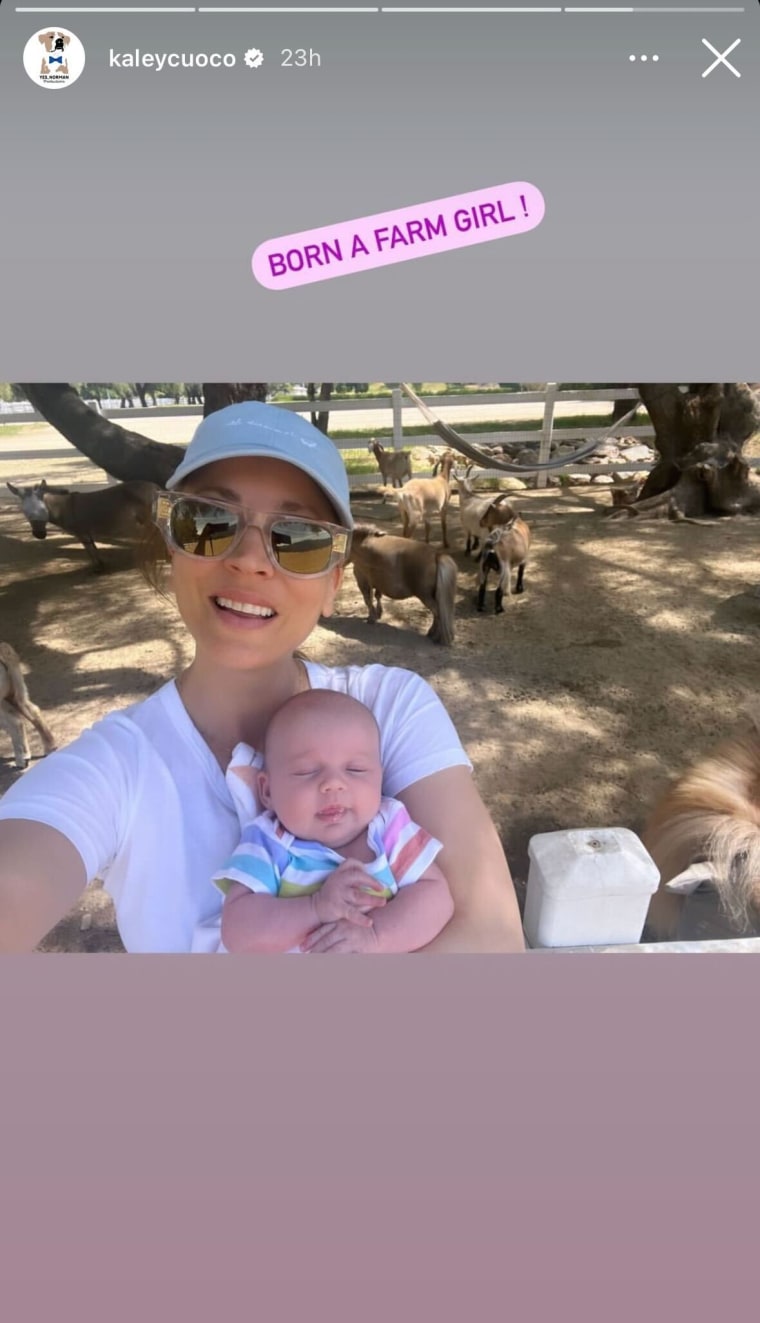 Cuoco and Tom Pelphrey welcomed Matilda March 30, announcing the news on Instagram.
"Introducing, Matilda Carmine Richie Pelphrey, the new light of our lives!" she captioned the post. "We are overjoyed and grateful for this little miracle. Thank you to the doctors, nurses, family and friends who have helped us immensely over the last few days."
Along with her new goat friends, Matilda already appears to be an animal lover, befriending the family dogs and horses.
In an Instagram story Cuoco shared on April 27, their baby girl is lying on an animal-themed blanket on the ground next to one of the couple's pups.
"Both babies wanna play this morning," Cuoco captioned the picture.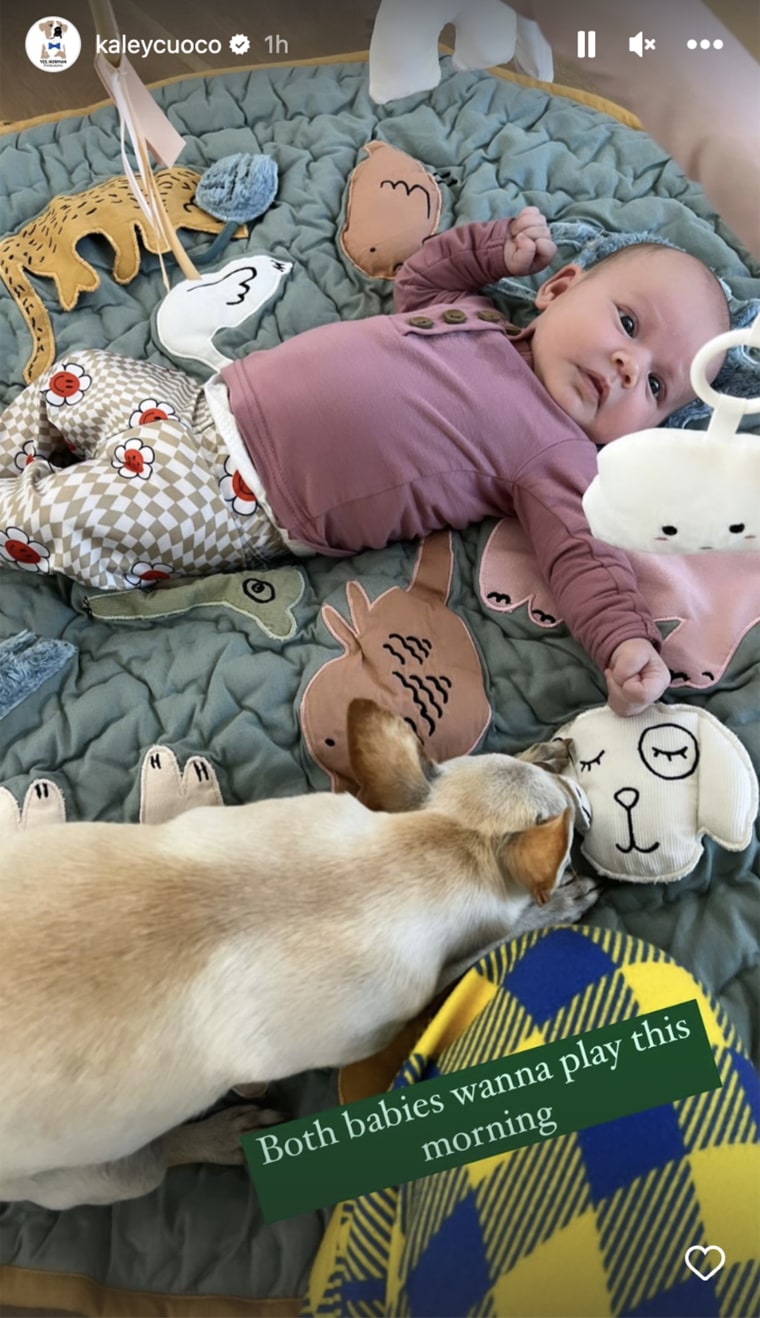 Earlier in the week, Matilda was wearing a cream-colored onesie, sticking her tongue out as she was snuggled up close to another one of the dogs. Cuoco put the hashtag #BFFs on the shot.
The next day, Cuoco took Matilda to the farm, where she met some of the actor's beloved horses. "Finally Tildy met her barn friends today!" the actor wrote.