The 9-year-old Kansas bat boy who died after being hit in the head during a warm-up swing has been laid to rest, buried in the same uniform he was wearing during the accident that killed him.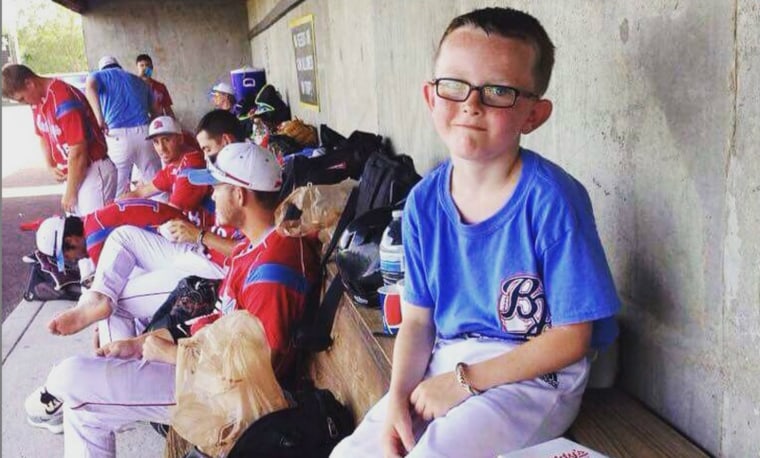 Friends, family and teammates paid their respects to Kaiser Carlile at a funeral Tuesday in Liberal, Kansas.
Kaiser, a bat boy for the Liberal Bee Jays baseball team, died Aug. 2 after being accidentally hit during a warm-up swing at the National Baseball Congress World Series Game in Witchita.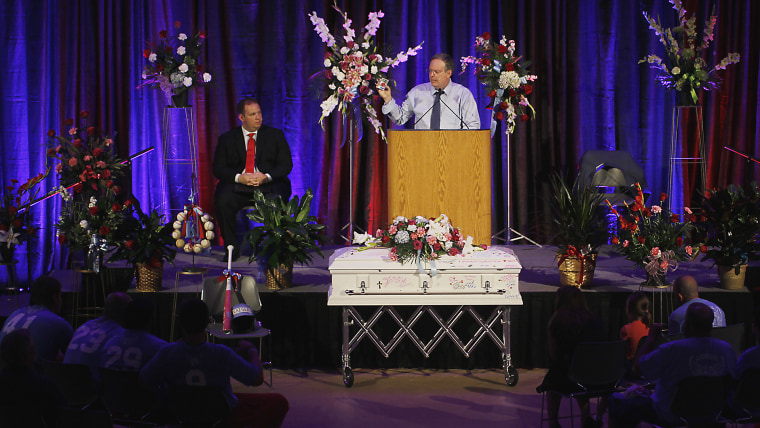 Kaiser's death struck a nerve with the nation. At his funeral, Kaiser's dad, Chad Carlile, thanked everyone in attendance, as well as those across the country for offering their support and prayers since his son's death.
"You guys have also shown a lot of support for us. Our daughter, I couldn't express how much she loves you," he said, according to the Witchita Eagle. "I might have lost a son in this tragedy, but I feel like I've gained a family."
The player involved in the accident, whose name has not been released, attended the ceremony with his parents and walked in with the Carlile family, the paper reported.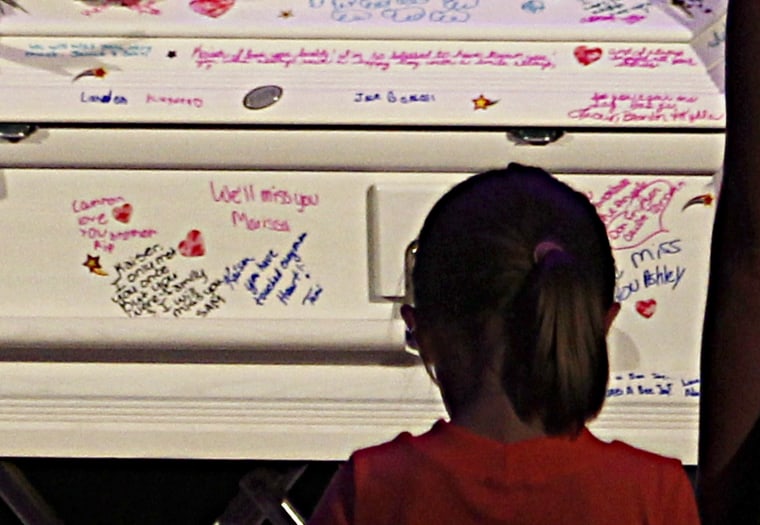 RELATED: Bat boy's dad wants youth program to continue despite son's tragic death
Bee Jays coach Adam Anderson noted in his eulogy how serious Kaiser took his role as a bat boy.
"He would make these players' day, and my day, just by showing up with that smile on his face," he said.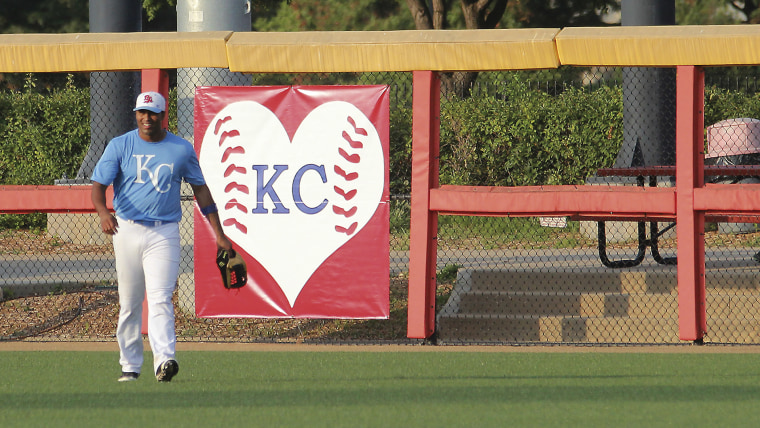 The National Baseball Congress suspended using bat boys and bat girls after Kaiser's accident, but last week, the boy's dad said he wanted the program to continue.
"This shouldn't be taken away from any other kids, the opportunity to be able to do this. This is something I think should stick around," Carlile told NBC News. "There might be a better way to do things, yes, but this bat boy thing is tremendous for kids and youth."