Does Justin Trudeau always have to be so perfect? The Canadian prime minister is a popular world leader who can explain quantum computing off the cuff and whose nation's open-door policy to Syrian refugees has won admirers around the globe.
He's also a doting dad to three children, the youngest of whom spent a day recently learning about his father's job.
It was "take your 3-year-old to work" day for Trudeau's son, Hadrien, who accompanied his father to Parliament earlier this week.
Photos of the two posted on Facebook show the pair having fun in Trudeau's office, engaging in a game of hide-and-seek and racing down the corridors of Parliament. The young boy also faced down reporters at a news conference, apparently with as much aplomb as his father.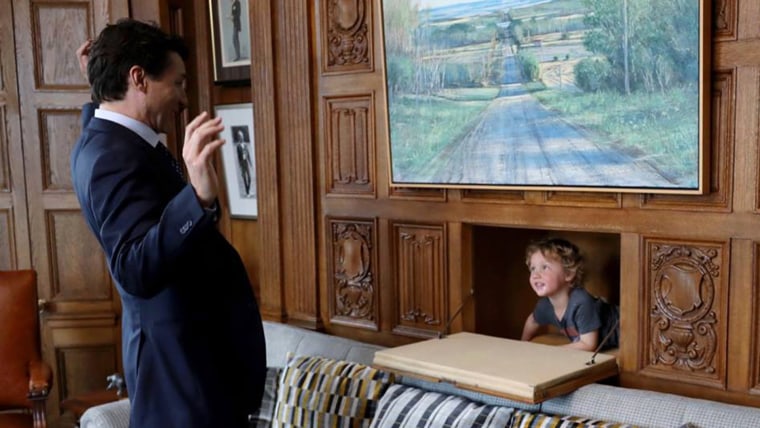 One photo showing Trudeau reacting to his son peeking out from a wall panel brought back memories for one social media user.
"This reminds me of something President Obama would do...I miss him," wrote Tony Burgess on Facebook. Indeed, Obama was often photographed joking around with children, usually those of his staffers, visiting the White House.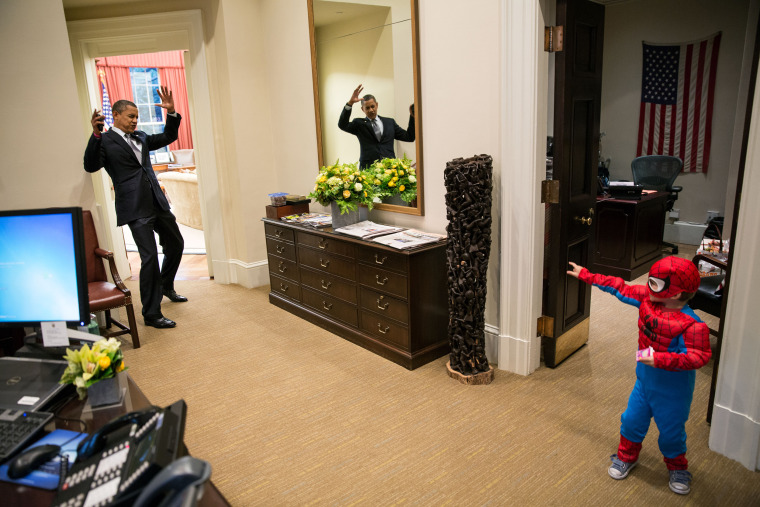 Trudeau, 45, and his wife of 12 years, Sophie, also have two other children, Xavier and Ella-Grace. He has been known to bring his children to work in the past.
Hadrien has been known to steal the spotlight from his father in the past. Last year, during his family's visit to Washington, D.C., the young toddler charmed the public while waiting to be formally greeted after they got off the plane at Joint Base Andrews. He was later spotted giving out high-fives to visitors.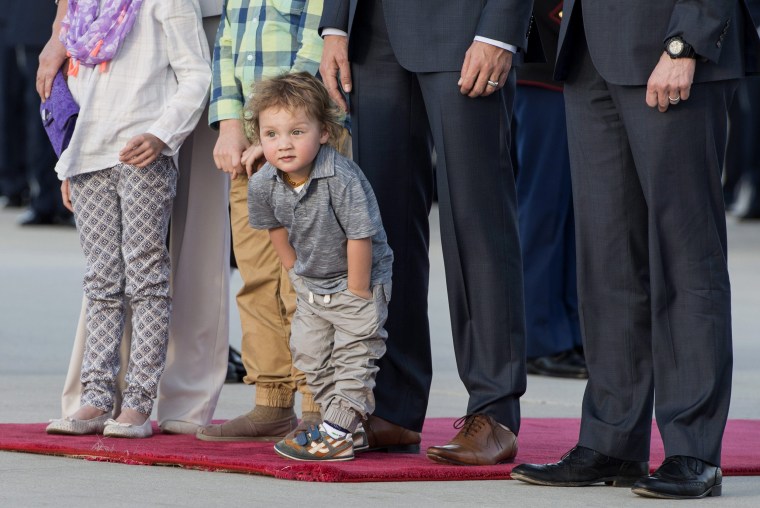 RELATED:
Justin Trudeau challenges Matthew Perry to 'rematch'Matthew Perry recounts beating up Justin Trudeau in school: 'It was pure jealousy'Canadian Prime Minister Justin Trudeau's son Hadrien steals the spotlight in US visit