Justin Timberlake is lucky: Thanks to his success, he's been able to more or less take the last two years off as he became a dad to little Silas with mom Jessica Biel.
And while he's back with a new movie (he voices one of the characters in the animated "Trolls," along with co-star Anna Kendrick) and four new songs (for the film), what's on Timberlake's mind more often than not is less about his own future than his son's.
MORE: Justin Timberlake releases first new song in 3 years — and a star-studded video
"He's 13 months old right now," Timberlake told TODAY on Thursday. "You think about the next five years, and the next five years after that. ... You think a lot about the lives that me and my wife lead. But I wonder what privacy is going to mean in 20 years. ... But I think that's something that you don't have control over ... I think that the best thing I can do is try to give your kid perspective, so they understand what it means and what it doesn't mean."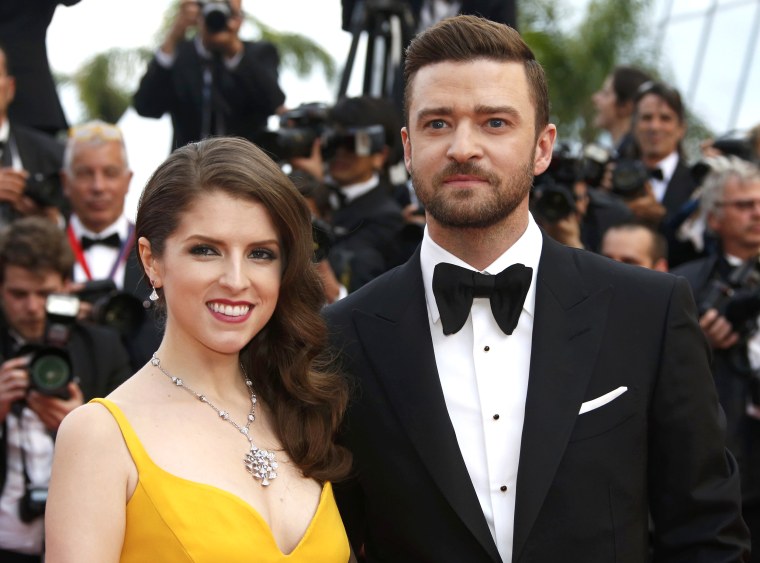 Timberlake and Kendrick have been making the rounds to promote "Trolls," including appearing at the Cannes Film Festival on Wednesday. They delighted the audience by taking the stage and performing Cyndi Lauper's 1986 hit "True Colors" with nothing but acoustic guitars and their voices.
MORE: Justin Timberlake has adorable things to say about fatherhood (even the poop!)
Meanwhile, the (even more) good news is that Timberlake is preparing to return to the studio. "I am exploring making another album," he told TODAY. "Honestly, it was because of [making "Trolls"], getting back into the studio to work on music for this ... It just kind of spilled over into, 'Man, I'm really enjoying being back in the studio.'"
Whatever he creates, including animated films, Timberlake has his son in mind. He laughed: "Hopefully, one day when he sees ["Trolls"], he'll be like, 'Yeah! That's my dad!'"
"Trolls" is set to open in theaters on Nov. 4.
Follow Randee Dawn on Twitter.