It's baby time at the Timberlake house! Justin Timberlake and wife Jessica Beil have welcomed their first child, a baby boy names Silas Randall Timberlake, according to People Magazine.
Timberlake confirmed the couple was expecting earlier this year with a social media post that coincided with the actor's 34th birthday.
Outsiders have speculated on the couple's pregnancy since last Halloween. Rumors started in Oct. 2014 when the editor-in-chief of InStyle magazine, Ariel Foxman, tweeted "Congrats @jessicabiel on your impending motherhood. Looking forward to the red carpet maternity style pix to come." That tweet has since been deleted.
In December, pal and former N'Sync member (like Timberlake) Joey Fatone confirmed to In Touch that a little one was on the way, saying that Timberlake "told me a while ago, and I kept my mouth shut. But now I can talk about it!"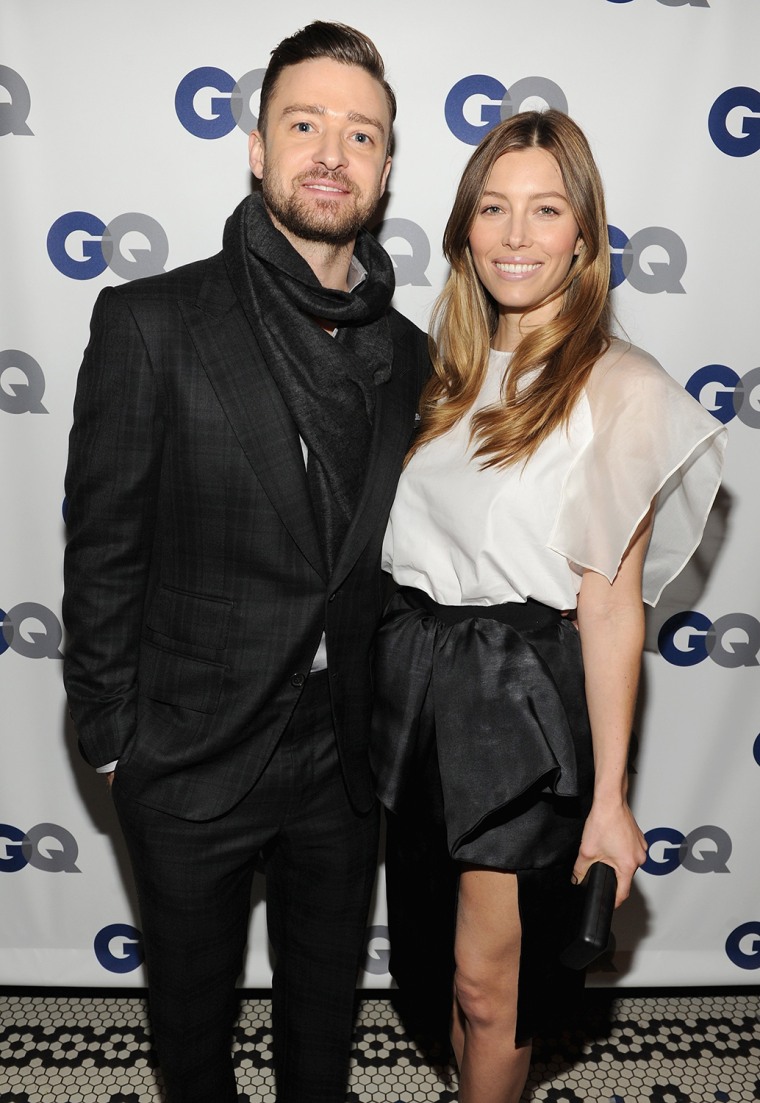 And early in the new year, Biel was photographed with her baby bump. So while the parents have done an admirable job about keeping mum, that hasn't stopped anyone from knowing what's coming — or doing a little teasing of their own: They posted a rare shared Instagram in October that seemed to hint at changes to come.
Timberlake and Biel wed in Oct. 2012 in Italy.