Julianne Moore may be one of Hollywood's most coveted stars, but at the end of the day, the Oscar winner is a normal mom trying to raise teenagers.
The actress recently opened up about what she's learned from her son and daughter as they transition into their more adult years.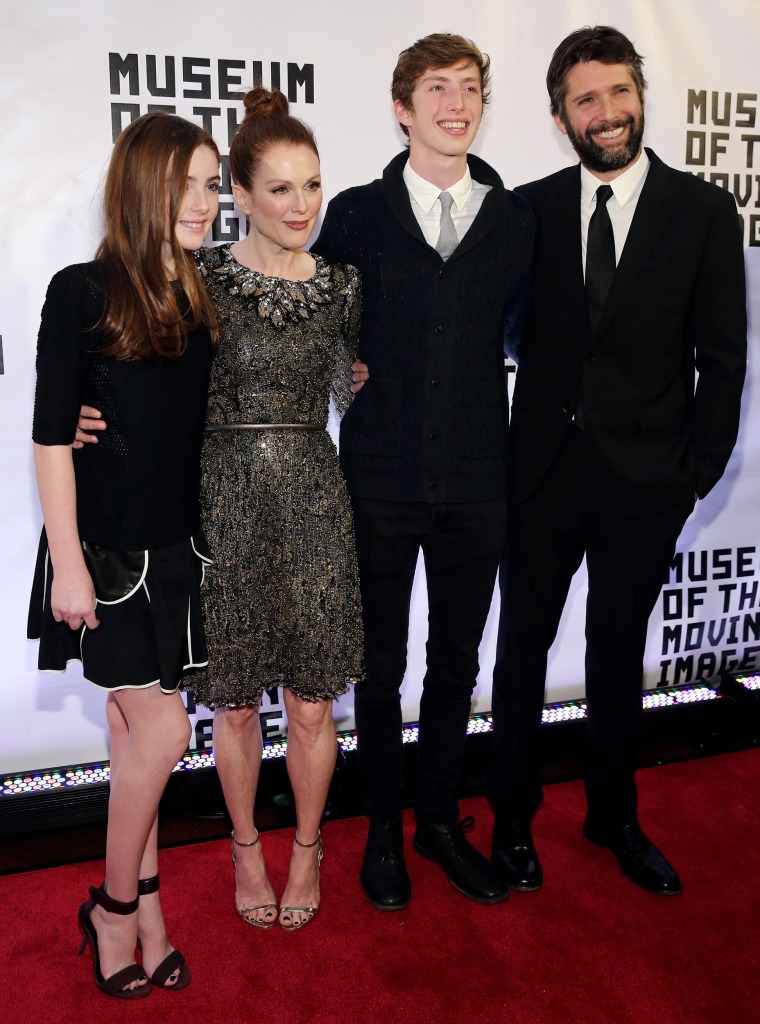 "Liv is 13, so she's very much at the beginning of her adolescent stuff," Moore told Town & Country, adding that her daughter is nothing like she was at that age. "She's just her own person. What's amazing is how quickly that happens. My mother said, about me and my sister and brother, 'You are who you are. You aren't any different from the day you were born.' I remembered that distinctly when my kids were born, because they came with very specific temperaments."
Along with those formative teenage years comes the struggle any mother has at that age: persuading your children to spend time with you. "It's hard, as you know, to get teenagers to do anything with you," she added. "My husband surprised me on Mother's Day. He bought us all passes to the Whitney, and my kids had to come. And then we all went to brunch. It was fantastic!"
RELATED: Molly Sims' advice to other moms: 'Get out of your yoga pants'
And it's that quality time with family at home in New York City she relishes the most.
"I always make cornbread at Thanksgiving, which is our favorite holiday to host. We usually have between 25 and 40 people, our family and friends that we've known since the kids were little," Moore noted. "Christmas is quieter. Just the four of us. My son [Cal, 17] usually has a basketball tournament. But I love being in the city then."
While the mom-of-two may struggle to get her children on board with her love of art, there is at least one common ground: social media.
"[Twitter] is the one thing I'm addicted to,' she admitted. 'I follow a lot of comedians and news sites. I never sit quietly anymore."