When Julian Lennon was touring as a musician in Australia, he met a group of aboriginal leaders who asked him to use his voice and fame to bring attention to their plight.
It was a pretty normal request, until one of the tribal leaders presented Julian with a white swan's feather.
Julian, son of John Lennon, felt goosebumps wash over him.
"Dad had said to me that if there was a way of letting me know that he was going to be all right, or that we were all going to be all right, it would be in the form of a white feather," he told TODAY Parents.
That was two decades ago, and since then, Julian — a talented photographer, musician, filmmaker and now author — has been raising money for the White Feather Foundation to help support environmental and humanitarian causes.
"I just thought, well, it really is time to step up to the plate. Let me do what I can," Julian recalled Tuesday in an interview in the TODAY green room.
His latest project is a children's book, "Touch the Earth," written for ages 3-6, which celebrates the importance of clean water and protecting the Earth.
"It's very simple, just letting them know there are some beautiful things in the world, and that water is crucial," Julian said. "This is just a starting point."
Never miss a parenting story! Sign up here for TODAY newsletters
For Julian, who does not have children of his own, the book is a labor of love and a way for him to connect with his own past. His tumultuous relationship with father John has been well documented — his mother, Cynthia, and father divorced when he was 5, and John was not really involved in Julian's life until the early 1970s.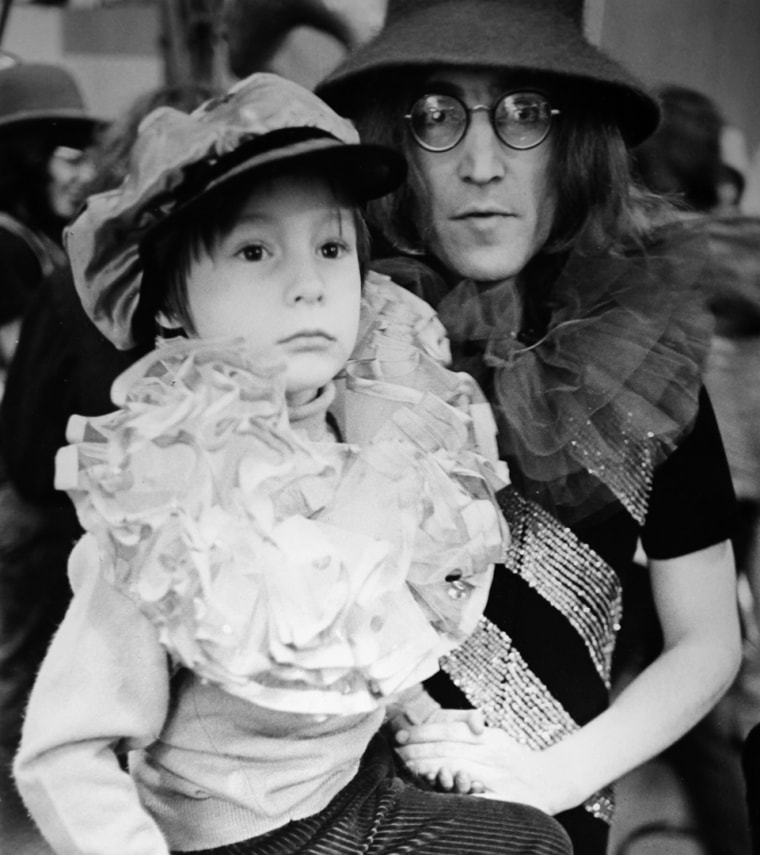 Still, he says he has fond memories of his mother and grandmother reading him stories. And, he told TODAY he's made peace with his memories of his father, who was killed in 1980.
"As much as one can. Forgiveness came to me a long time ago, on that front," he told TODAY. "This (children's book) is about making that connection with your parents and trying to understand how important that is when growing up."
"Most of my friends have kids... I think today's modern mothers and fathers are really quite incredible. I think they do a great job and I'm hoping this little book will help that along the way."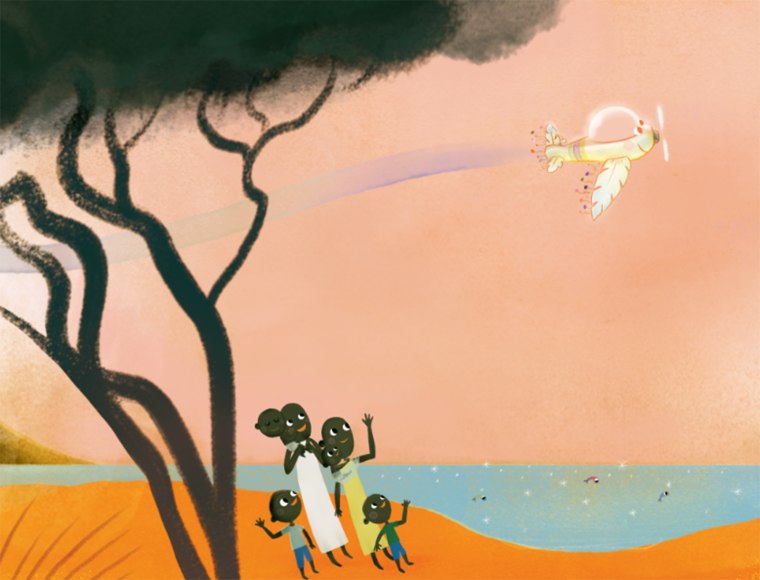 RELATED: The 9 most subversive children's books ever written