Julia Stiles is gearing up for the role of her lifetime — being a mom!
The "Bourne" film series star and her fiancé, Preston J. Cook, will welcome their first child later this year, People magazine reports. A rep for the actress confirmed the news to TODAY.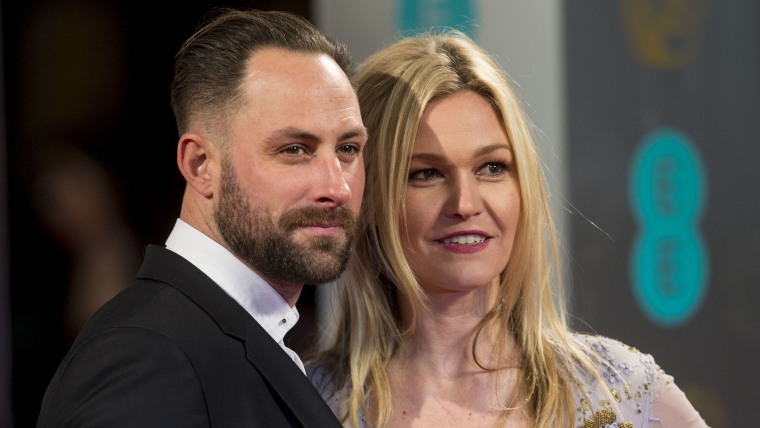 The couple met on the set of 2015's "Go With Me," where Cook worked as a camera assistant.
They became engaged on Christmas Eve in 2015.
Last year, the 36-year-old actress, who stars in the upcoming British TV series "Riviera," told TODAY's Hoda and Kathie Lee that she was surprised when Cook popped the question — though she admits she very much wanted him to do so.
"We went on a big trip with his entire family over Christmas and New Year's, so I kept saying to myself out loud, like every day, 'Do not ruin a perfectly good vacation by getting your hopes up. Just get it out of your head,'" Stiles revealed with a laugh.
When Hoda asked Stiles how she knew Cook was the right guy for her, the beaming actress replied, "He's just a really good man."
The "Save the Last Dance" star continued, "It's a gut feeling, I guess. But the more we spend time together, the more that's confirmed. He's just really caring and attentive and a solid dude."
Sounds like Cook will make an excellent dad, too.
Congratulations to the happy couple!