Joy-Anna Duggar and her husband, Austin Forsyth, welcomed their first child, a healthy baby boy named Gideon on Feb. 23 — but the new mom's labor experience was anything but easy.
Duggar, 20, revealed the details of her pregnancy journey in Monday's special birth episode of the TLC reality show "Counting On," which documented both the joyful days before her due date and her intense 20-hour labor that resulted in an emergency C-section.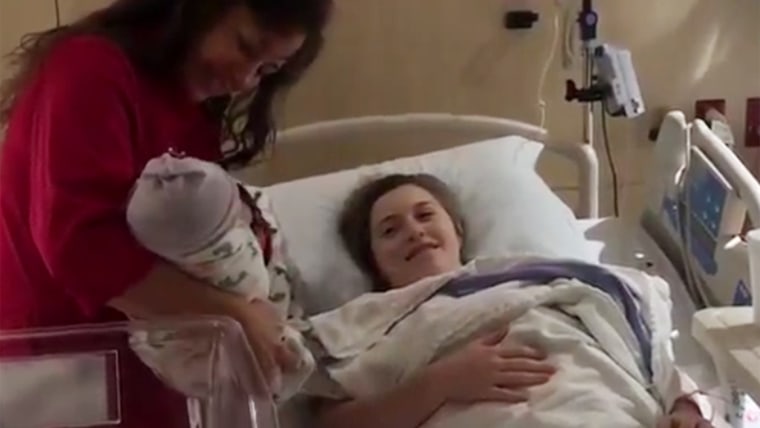 "I think going through this pregnancy for me has been good," Duggar said while sitting with hubby Forsyth, 24, just days before Gideon's arrival. "I haven't really had morning sickness, not a lot of food aversions, so that's a blessing. But at the same time, I think it has been somewhat challenging just because there are a lot of new emotions and hormones and things that I've never had before."
The mom-to-be added that Forsyth had been "gracious" to her during her pregnancy. "I feel like I've been on an emotional roller-coaster and he's supported me and encouraged me," she said.
Later in the episode, Duggar, who planned on delivering her baby at home, revealed she was starting to feel "very uncomfortable."
"We're only about 30 minutes from the hospital, so it's not too bad in case of an emergency or a change of plans," said Duggar, who added she was feeling, "somewhat nervous, trying not to be scared, but just prepared."
"I know that it's going to painful, there's going to be a lot of emotions," she said, "but I know Austin is going to be there to support me."
As planned, Duggar went into labor at home, but after 20 grueling hours, her midwife determined the baby was breech and she was rushed to the hospital where she underwent an emergency C-section.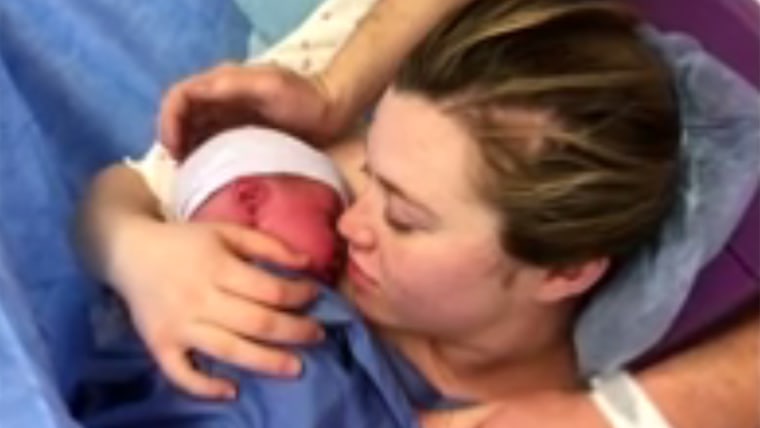 Finally, the couple, who married last May, welcomed "huge" Gideon, who weighed a whopping 10 pounds, 3 ounces.
"He's got Austin's nostrils," Duggar said of her newborn son as the couple's excited family members celebrated outside her hospital room.
"We are doing well," the happy new mom shared from her hospital bed. "Love you guys, thank you for your prayers. We are so happy that our little one has finally arrived and we're parents."