/ Source: TODAY Contributor
For Courtney Hill, 2016 has held the lowest lows, and yet still she knows there is a triple dose of happiness waiting down the line.
"It's been a hard first part of the year," Hill, 30, told TODAY Parents. "Hopefully, some joy will come in the later half."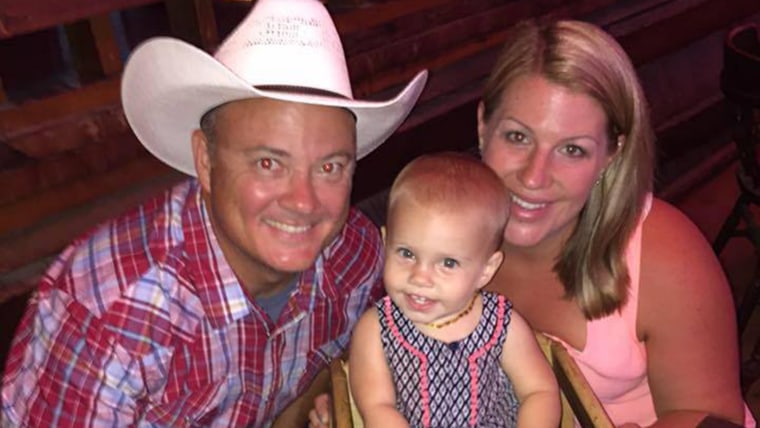 On February 2, Courtney's husband Brian, a retired Navy Corpsman and Bronze Star winner, was killed in an accident in Oklahoma while making a delivery for a lumber company.
The couple, who have a nearly-two-year-old-daughter, Reagan, were hoping for more children. On the morning of Brian's wake, Courtney discovered she was indeed pregnant. But that wasn't all.
A month after Brian's death, Courtney learned that not one or even two babies were on the way, but three.
"I've never even met a triplet," Courtney told TODAY Parents.
Courtney herself is a twin, and she and Brian had joked about multiples, but only as grandchildren someday. "We thought (twins) might skip a generation," she recalled. Now she's thankful that she and Brian compiled a long list of names for both boys and girls when expecting Reagan. "I'll have to use six of them," she said.
Courtney's own twin sister Amanda Willey told TODAY Parents that the family is feeling both the sadness of losing Brian and the excitement of three new lives coming into the world.
"Losing (Brian) has been one of the hardest things my family has ever had to go through," Willey told TODAY. "From the first day I met him, I knew (Courtney and Brian) were a perfect match. They completed each other, and Brian was the best addition to our family."
The family will pull together in this time of mixed emotions, Willey said. She has set up a Go Fund Me account to raise money for the new babies. In just two weeks, the fund had risen to over $30,000 of its $50,000 goal.
"It's hard to comprehend," Courtney told TODAY Parents. "You hear about all the bad things in the world, and here are people, strangers stepping up to support us."
Not all strangers have been kind. Some anonymous readers of the Hills' story have taken it onto themselves to criticize the new widow, berating her for everything from the style of her "three buns in the oven" birth announcement (no, that's not a stove Reagan's perched on) to inaccurately claiming the couple used IVF or had plenty of life insurance (no, and no).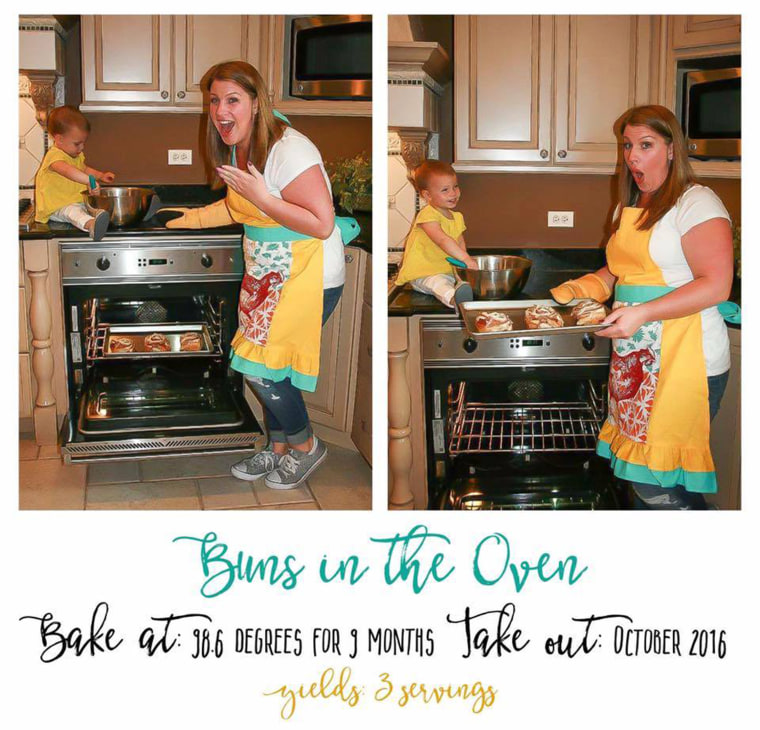 But Courtney understands that in the world of the Internet, everyone has an opinion, and is thankful that most people have been kind, with many supporters following the triplets' Facebook page. "I'm so appreciative and thankful and grateful, and I'll never know who some of (the donors) are," she said.
Times haven't become easier since Brian's loss. Just a few weeks after Brian's death, his father also passed away. Courtney and Brian were living in Texas specifically to help out his father; she has since moved with Reagan to be near her own family in Illinois.
"While we are sure that times will continue to be challenging, the donations will help make bringing the three new blessings into this world, a bit easier," her sister Amanda Willey told TODAY. "We are forever grateful for all of these gifts."
Courtney still holds a special memory of Brian's recent brush with fame. While delivering lumber to a large new home construction site, he realized that the home was that of country singer Blake Shelton, and happened to meet the singer himself.
"You can call me Blake," the star said to Brian, who had politely addressed him as "Mr. Shelton." Brian immediately called his wife, a giant Shelton fan, to report back, joking, "I met your boyfriend!"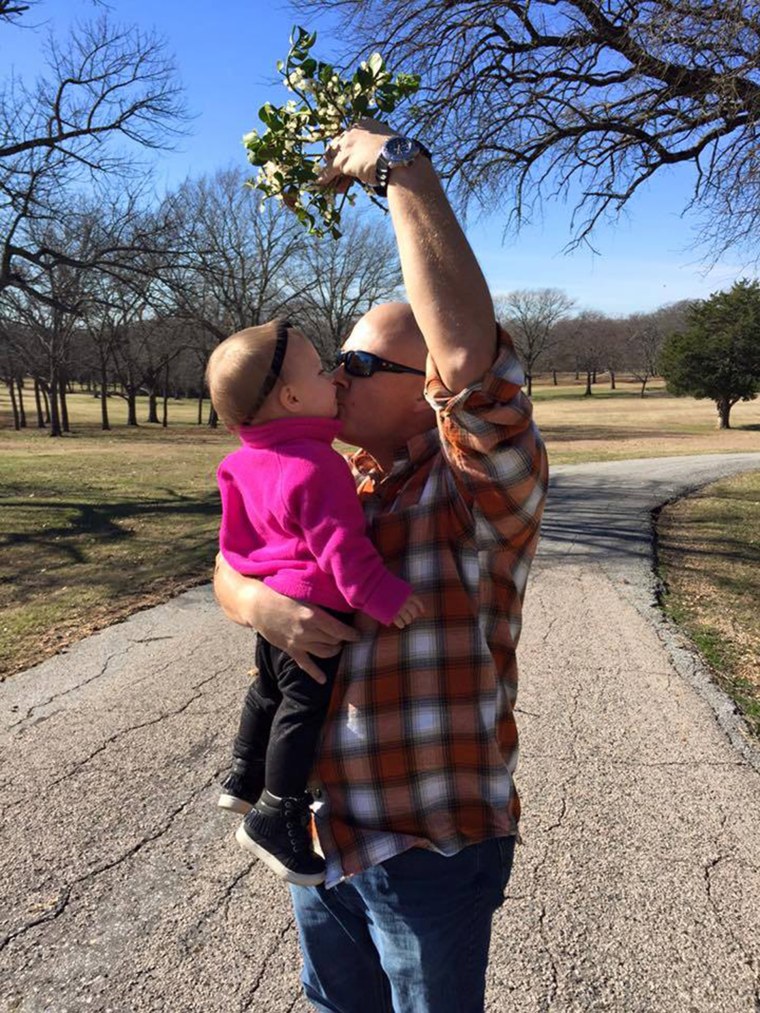 She'll surely share more stories of their father with Reagan and the three siblings to come. For now, Reagan kisses her mother's tummy and is beginning to understand that babies are on the way. But this early, both Brian's loss and the news of triplets haven't quite settled in.
"It's still hard to comprehend," Courtney told TODAY Parents. "It's still just a shock."
You can donate to the Hill triplets' Go Fund Me account, and they also have a Facebook page.