Duchess Kate is already under scrutiny for every decision she makes as she prepares to give birth. Now, a British journalist is urging her to set an example and openly breastfeed the royal baby when it arrives.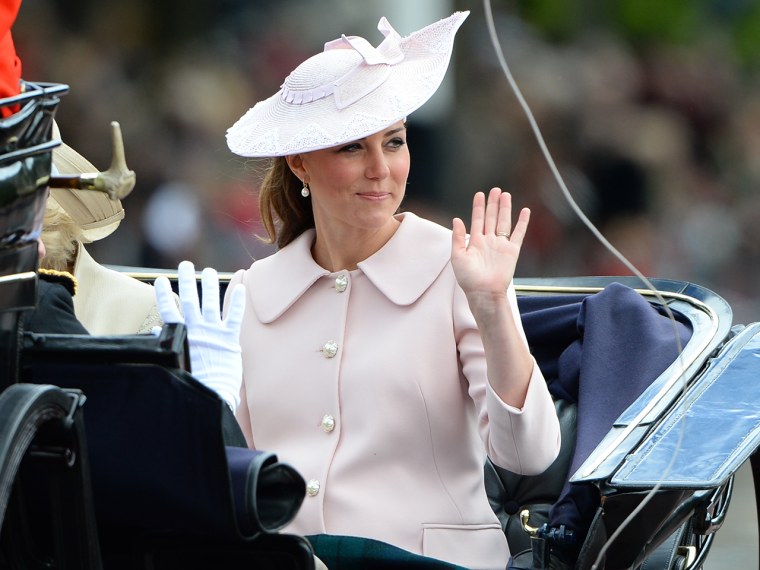 "(We) need women with power and influence to get their milky bosoms out and feed smiling in paparazzi pictures. Celebrity is depressingly powerful in dictating trends," Beverley Turner wrote in a column for The Telegraph this week.
"As if there wasn't enough pressure on her already, what we really need is The Duchess of Cambridge to get her Royal orbs out to feed our future monarch. And to be applauded – not seethed at – for doing so."
Turner, who has three children, details her own struggles with breastfeeding in the column, calling it a brutally difficult process.

But she worries about statistics that show breastfeeding rates in England have dropped for the first time in a decade. (The trend is actually the reverse in the United States, with breastfeeding rates on the rise, according to the CDC.)
"We're also rapidly losing any sense of normality about breastfeeding due to powerful cultural forces. Young mums are especially unlikely to breastfeed: it's not cool; it's not sexy and their boyfriends won't like it," Turner wrote.
She believes Duchess Kate can change that perception. No word on what the royal mom-to-be plans to do, but there are indications she and Prince William are intent on becoming hands-on parents. Kate is due in mid-July.