Josh and Kathryn Brolin are expecting their first child together — a baby girl!
The "Deadpool 2" star, 50, announced his wife's pregnancy Tuesday in a sweet Instagram post that found her showing off her baby bump while enjoying some nature time.
"There's a new sheriff in town, and she's no bigger than a sweet potato. Hang on to your hats. #jbkbstucktogether #lilbeanterritory #loveisaslovedoes," the actor captioned the snap.
Click or swipe right to see a second pic — a happy selfie — of the parents-to-be.
Kathryn Brolin also shared her own Instagram announcement. "Something's cookin... Baby Girl Brolin on the way," she wrote next to a photo of herself lifting her shirt to gaze lovingly at her belly.
The baby will be Kathryn's first child. Her husband has two adult kids, son Trevor, 29, and daughter Eden, 24, with his first wife, Alice Adair. The actor was also previously married to actress Diane Lane.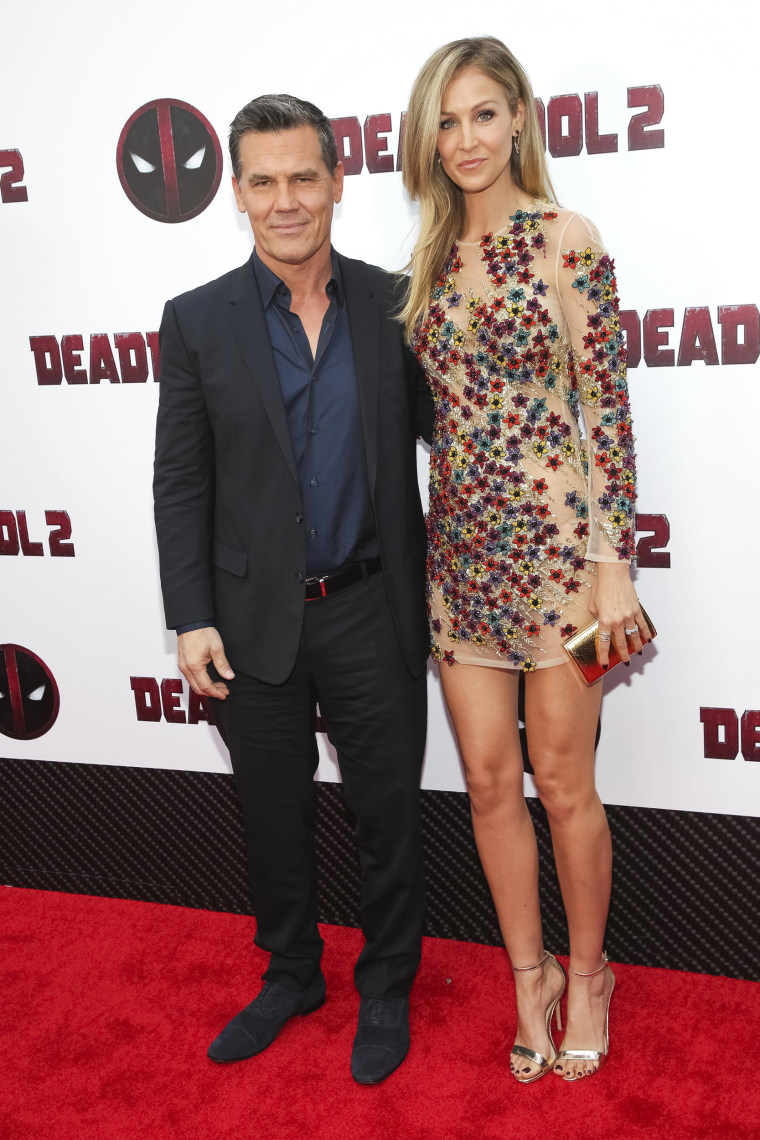 The "Avengers: Infinity War" star began dating Kathryn, his former assistant, in March 2013 and the pair tied the knot in September 2016.
Last October, Josh Brolin opened up to ET about how he knew Kathryn was the one for him.
"You go through enough relationships where you're trying to figure it out, what does this mean, why am I so confused?" he shared. "And then suddenly you're not confused. It's something to celebrate."
Congrats, Josh and Kathryn!