John Stamos is open to the idea of having a "Full House" of kids of his own — but now, he says, isn't the right time for that scenario.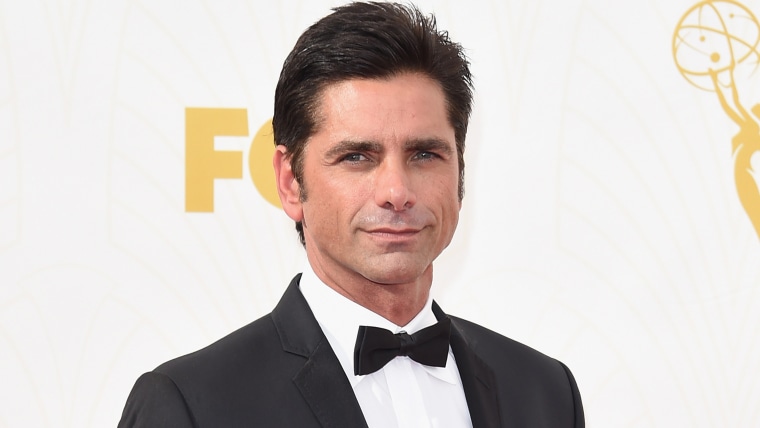 "When the time is right, it'll happen," the 52-year-old "Grandfathered" star said Saturday, according to an article published the next day on People magazine's website.
On television, he's certainly had his share of practice as a child caretaker. For eight seasons, he played Uncle Jesse to three kids on "Full House," and he's reprising that role in "Fuller House," an upcoming Netflix reboot that catches up with the Tanner family years later.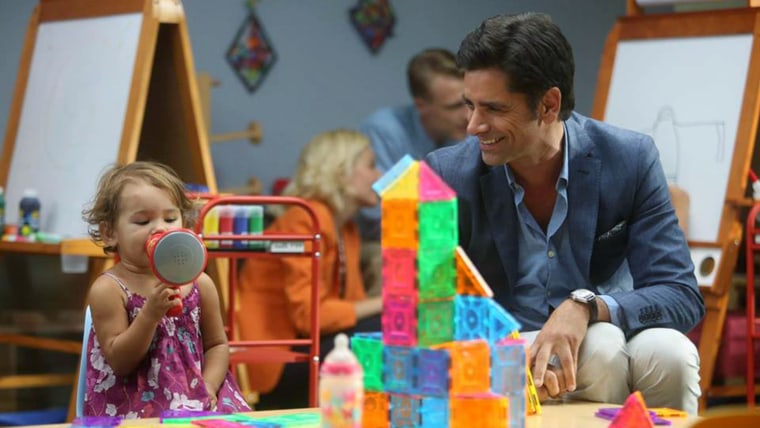 In the meantime, his "Grandfathered" character is just trying to adjust to sudden news that he's a father to a man played by Josh Peck — and, as the sitcom title suggests, a grandfather to a baby girl (alternately played by 18-month-old twins Emelia and Layla Golfieri).
He's even getting a little parental training when the cameras stop rolling. Stamos told People that he and Peck "obsess over the twins," and reveled in their recent Disneyland trip with the young actresses — a moment captured in an adorable Instagram photo posted to his account Friday.
That sense of fulfillment might be why Stamos says his sister, Alaina Talarico, nudges him to become a dad. "[From Talarico], I get a stern, 'It's time for you to have kids, go impregnate somebody … but make sure it's a nice girl,'" Stamos added.
But it might be wise for Stamos to take care of himself first, especially after a 14-month span. "This year has been about clearing my head, being healthy and getting my career on track," he noted. "I think everything will fall into place as long as I'm good, solid and spiritual."
Six weeks ago, he reflected on some of those tougher times — including his mom's September 2014 death, a June arrest for driving under the influence and a subsequent rehab stint — while chatting with TODAY's Matt Lauer.
"I lost my mother last year, and she was the love of my life — obviously a difficult time for me," he told Lauer at the time. "I had this moment, I had some time off, and I had a decision to make. So, I took advantage of the time. And I made a choice, and I'm just so grateful I did."
Follow TODAY.com writer Chris Serico on Twitter.